Reversal for Inaccurate Description of Reasonable Doubt?
There is no doubt that it is improper for a prosecutor to misstate the law, especially if in an attempt to reduce the People's burden of proof beyond a reasonable doubt.
People v. Marshall
(1996) 13 Cal.4th 799, 831. This can deny defendant his or her right to due process of law.
People v. Hill
(1998) 17 Cal.4th 800, 819.
This is true even in the most heinous of cases, when a misstatement of the law may be thought of as immaterial or harmless in light of overwhelming guilt.
In a Nutshell: When a prosecutor misstates the law in closing argument, i.e. in the following case concerning the presumption of innocence, the court must reverse the conviction.

The case of Ronald Cowan is one such recent case. Cowan had a relationship with a woman named Keena. After the relationship ended, Cowan continued to visit Keena's family. He paid particular attention to Keena's younger brother, who was then eight years old. He bought the eight-year-old gifts, clothes and took him on outings. The eight-year-old and his friends stayed at Cowan's house overnight.
When the eight-year old became a teenager, Cowan turned his attention to the teenager's cousin, A.J., who was born in 2007. Cowan would visit A.J. five days a week, for hours at a time. He would bring him gifts and take him places.
When A.J. was three or four, he spent the night at Cowan's house. At about 11:30 p.m., Cowan called A.J.'s mom and said he was bringing the boy back, as he was crying. When A.J. got home, he could not stop crying. He kept touching his buttocks and saying it hurt.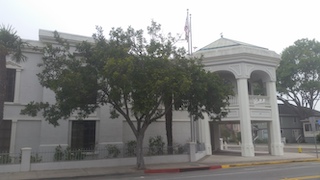 Appellate District Division 6 Ventura
In 2012, A.J.'s mom was incarcerated and lost custody of A.J. A.J. was four and placed in foster care with C.C. (an adult). C.C. immediately noticed that A.J. demonstrated sexualized behavior. C.C. then met Cowan and began to suspect something was going on. Cowan asked to visit with A.J. and take him on outings.

One night when C.C. was putting A.J. to bed, A.J. asked if he could sleep with C.C. C.C. said no. A.J. then said he had slept in a bed with Cowan. A.J. then told one of C.C.'s other foster kids, "a guy named Ron put his wiener in my butt." C.C. then talked to A.J. and confirmed this.

C.C. contacted the police immediately, who investigated and arrested Cowan on not only sodomy charges, but oral copulation charges and other charges as well.

A San Luis Obispo County jury later convicted Cowan of one count of sodomy of a person under age 10 (Penal Code § 288.7(a)), two counts of oral copulation with a person under 10 (Penal Code § 288.7(b)) and two counts of lewd acts on a child. The judge sentenced Cowan to 65 years to life.

During closing argument, on rebuttal, the prosecutor told the jury, "Let me tell you that the presumption of innocence is over. Because that presumption is in place only when the charges are read. But you have now heard all the evidence. That presumption is gone." She went on to say that the burden of proof is something the jury should find easily satisfied, that Cowan's guilt is as easy a decision as decisions people make "a hundred times a day."

Cowan appealed his conviction to the Second Appellate Division, arguing that the prosecutor committed misconduct in closing argument by misstating the presumption of innocence and the burden of proof. The Second Division denied the appeal, finding that it was harmless error.

Cowan then appealed this decision up to the California Supreme Court, which agreed with Cowan and directed the Second Appellate District to reconsider its opinion in light of People v. Centero (2014) 60 Cal.4th 659.

In doing this, the Second Appellate Court granted Cowan's appeal and reversed the judgment (People v. Ronald J. Cowan (2017 DJDAR 1620). To understand this, one must under the Centero case. In Centero, the trial court judge read the jury the proper instruction concerning reasonable doubt, among other instructions. The prosecutor then argued to the jury her misguided version of reasonable doubt. The prosecutor's definition of reasonable doubt was the last explanation of reasonable doubt that the jury heard. On appeal, the verdict was reversed because the judge should have informed the jury that the prosecutor had misstated the law and to again read to jurors the reasonable doubt instruction.

The Second Appellate District Court, heeding Centero, found it easy to grant Cowan's appeal. It commented that prosecutors must observe and respect the law. They "should not rely upon harmless error as a safety net to ensure a conviction. The integrity of our system of justice demands nothing less."

As criminal defense attorneys, we must comment that most prosecutors are ethical and do respect the law. However, there are a few, we are sorry to report, prize convictions above justice. Such prosecutors would be well served to read this ruling concerning Ronald Cowan.

As the Second Appellate District noted, "the prosecutor achieved a victory at trial, but it was a Pyrrhic victory."
The citation for the Second Appellate District Court ruling discussed above is People v. Ronald J. Cowan (2d App. Dist., 2017) 8 Cal.App.5th 1152.