Restitution to Parents of Children Who Are Sexually Abused?
In a Nutshell: Restitution may be ordered payable to parents of a child or children who are victims of a sex offense. Such damages may include expenses incurred for psychological counseling and damages for pain and suffering as permitted under Penal Code § 1202.4(f)(3)(F) and § 1202.4(k)(3) and (4).

In March of 2016, Carols Hugo Montiel moved in with the family of Jane Doe, age eight, in a two-bedroom apartment in Napa County. Also living in the apartment were Jane Doe's parents and her two older brothers. Montiel had a younger daughter, as well, who would sometimes visit and stay overnight.
In early April, 2015, Jane's mother asked Montiel to babysit Jane and drop her off at cheerleading practice the next day. Montiel agreed to do so.

The next morning, Jane's mom dressed Jane in her cheerleading uniform and left for the day. Jane then sat on the couch waiting for Montiel and his daughter to wake up.
After Montiel woke up, Jane later testified, he reached under Jane's uniform and inserted one or two fingers into her vagina, hurting her. He later took her to cheerleading practice.
Later that day, Jane told her mother what Montiel had done. Jane's mother told her husband and her two sons what Jane told her, but none of them told the police. Instead, they planned on asking Montiel to move out. That evening, Montiel did move out after being asked to do so.
A couple days later, Jane's second-grade teacher and her cheerleading coach noticed that "something was off" with Jane and asked her what was wrong. Jane told them what Montiel had done and they notified Child Protective Services. Jane's teacher also filed a police report.
A few days later, police interviewed Jane and she told the police what happened. A few months later, a district attorney investigator interviewed Jane and disclosed for the first time that Montiel had smelled his finger afterwards. She also described an earlier incident wherein he similarly assaulted her.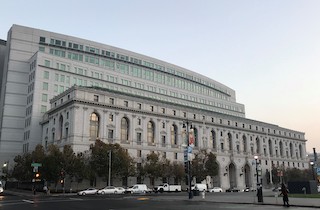 4th Appellate District Division 2 Riverside
Montiel was then arrested, charged with sexual penetration of a child 10 years of age or younger (Penal Code § 288.7(b)) and one count of lewd and lascivious acts with a child under 14 years of age (Penal Code § 288(a)). The jury convicted Montiel and the judge sentenced him to 15 years to life for the first count and the mid-term count of six years for the second count.

At trial, the mother testified that she and her daughter had to seek psychological counseling and were ultimately evicted from their home. Montiel objected to any award of psychological damages because neither the mother nor the daughter presented proof of having paid for counseling.
The judge then ordered Montiel to pay $50,000 in restitution to Jane (under Penal Code § 1202.4(f)(3)(D) and (E)) and $20,000 in restitution to Jane's mother (under Penal Code § 1202.4(k)(3) and (4)). The restitution ordered for Jane and her mother included noneconomic damages for pain and suffering as permitted under Penal Code § 1202.4(f)(3)(F) for Montiel's violation of Penal Code § 288.
Montiel appealed the verdict and the restitution orders on multiple grounds to the First Appellate District Court of Appeal. This article will only address whether the judge made a mistake in awarding restitution to Jane's mother.
The First Appellate District Court, in People v. Carlos Hugo Montiel (2019 DJDAR 4199) affirmed the restitution award to Jane Doe's mother under Penal Code § 1202.4(k)(3) and (4); see also People v. O'Neal (2004) 122 Cal.App.4th 817, 820-821.
The appellate court agreed with the trial court that Jane's mother was a victim under 1202.4(k)(3)(A), as subparagraph (A) specifically allows such damages to a "parent, grandparent, sibling, spouse, child or grandchild of the victim. It supported such a finding by reminding Montiel that Marsy's Law recognized a broad right to restitution and that restitution statutes should be interpreted "broadly and liberally." People v. Saint-Amans (2005) 131 Cal.App.4th 1076, 1084; see Santos v. Brown (2015) 238 Cal.App.4th 398, 418 ("Marsy's Law clearly demands a broad interpretation of victims' rights).
How broadly and liberally was the issue. Montiel argued that since the Penal Code § 1202.4(k)(3)(A) required that the victim "sustained economic loss as a result of the crime," interpreting economic loss to include noneconomic loss would require "a logic reminiscent of Alice in Wonderland, where up is down and down is up, and words lose their real meaning."

The appellate court disagreed and affirmed the restitution award to the mother and to Jane.
We present this case summary as a warning of sorts. In sex cases, particularly involving child molestation, judges will often disregard defense arguments that may be taken much more seriously in a different type of case. We like the Alice in Wonderland argument, but also understand that a $70,000 restitution award is really only a small percentage of the total damages caused by Montiel and, in fact, no amount of money can really compensate Jane or her mom for what took place.

Nonetheless, economic damages are "hard damages," i.e. a repair bill for a damaged car that was paid, a hospital bill that was paid, salary that was not paid to someone because the person missed work due to a crime. Here, there were no such "hard damages" that were quantifiable, paid out by the victim and objectively verifiable, as required under 1202.4 before the judge could award non-economic damages, but the judge did so and the appellate court affirmed this.
The citation for the First Appellate District Court ruling discussed above is People v. Carlos Hugo Montiel (1st App. Dist., 2019) 35 Cal.App.5th 312.

For more information about restitution, please click on the following articles:

Contact us.