Requirements for Murder Special Circumstance Sentence?
If you or a loved one is charged with felony murder with special circumstances, such a charge implies that the murder is worse than an "average" or "normal" murder, if there is such a thing. The special circumstance sentence enhancement allows more punishment.
What if the person charged with felony murder under special circumstances was not even the actual killer? Can that happen? The answer is yes, if the jury finds it true that such a person either: 1) had the intent to kill; or 2) acted with reckless indifference to human life and was a major participant in the underlying felony.

The Reader's Digest Version: A jury's special circumstance finding was vacated in the following case because the Sixth Appellate District determined the jury may have misunderstood the jury instruction as to who was the actual killer, as it seemed to allow the jury to find the actual killer was someone who handed duct tape to another person, who taped shut a victim's mouth, killing him.

The following summary of the Sixth Appellate District Court ruling in People v. Deangelo Joseph Austin exemplifies how someone convicted of felony murder with special circumstances can have the conviction reversed in part.
To understand how the conviction was reversed, it is first important to understand the basic facts of the case before tackling the "actual killer" argument that the prosecutor improperly argued.
In November 2012, Austin and his friend, Javier Garcia, planned and then executed a robbery of the home of Raveesh K.

Katrina Fritz was Deangelo Austin's older sister. Around 1999, she met Raveesh, when she was just 19. Raveesh became a customer of Katina and she visited him as a prostitute over 100 times at his Monte Sereno house, which he shared with his ex-wife Harinder. Fritz had brought her brother Austin to the house a few times. Fritz was familiar with the layout of the house and knew they typically left their doors unlocked.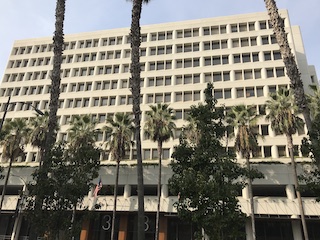 Sixth District Court of Appeal San Jose
Shortly after Thanksgiving, 2012, Deangelo called up his sister and asked if she was still involved with Raveesh and if they had cash and jewelry at the house. Deangelo said he was thinking of going there, which Katrina understood to mean he was thinking of burglarizing the home and possibly committing robbery inside the home. Katrine Fritz then gave Deangelo a drawing of the layout of the home.

On November 29, 2012, Deangelo Austin entered Raveesh's home and found Harinder. He took her out of her bed to the kitchen, where Raveesh was. Garcia was there with Raveesh. Garcia asked for duct tape to tie up Raveesh and to put over Raveesh's mouth. Austin gave Garcia the duct tape. Garcia then put it over Raveesh's mouth. They did the same thing to Harinder.
Deangelo Austin and Garcia then collected gold, cameras and cash, as well as other items in the house, and left. Raveesh died by asphyxia due to suffocation from the duct tape, compounded by his hypertensive cardiovascular disease.

Both Austin and Garcia were arrested within a month. They were charged with felony first-degree murder (Penal Code § 187) while engaged in the commission of a robbery (Penal Code § 190.2(a)(17)), robbery in concert (Penal Code §§ 211, 213(a)(1)(A)), assault on Harinder with a deadly weapon (Penal Code § 245(a)(1)), criminal threats to Harinder (Penal Code § 422) and false imprisonment (Penal Code §§ 236, 237) of both Harinder and Raveesh. Several sentencing enhancements for gang involvement and prior convictions were also alleged.
At trial, Austin denied that he wanted anyone to die. He did not know about Raveesh's medical conditions. He also said he did not bring the duct tape to the house.

The jury found Austin guilty of first-degree murder and found true the special circumstance allegation under Penal Code § 190.2(a)(17), as well as all other counts and special allegations. The judge sentenced Austin to indeterminate terms of life without the possibility of parole for the first-degree murder conviction with special circumstances and 30 years to life for the robbery, as well as other terms.
Austin appealed the verdict and many rulings made during trial, raising a total of 26 issues. The Sixth Appellate District Court ruled on this appeal.
This article will only discuss Austin's argument that the prosecutor, in closing argument, argued to the jury that it could find the felony murder special circumstance for Austin as an "actual killer" because he gave the duct tape used to suffocate Raveesh to Garcia.
The Sixth District acknowledged that Penal Code § 190.2(b) does not define "actual killer," the California Supreme Court has used the term "personally killed" when describing liability of an "actual killer" for felony murder special circumstance. Here, the actual killer was Garcia because he taped Raveesh's mouth closed. Moreover, handing duct tape to another person would not by itself establish Austin acted with subjectively awareness of a grave risk of death, as required by Penal Code § 190.2(d).

Therefore, the Sixth Appellate District concluded there was a reasonable likelihood that the jury understood the actual killer theory in a legally impermissible manner, so the special circumstance finding was reversed and the case remanded back to the trial court for resentencing.
We think this case is an excellent example of distinguishing the actual killer theory supporting the special circumstance felony murder enhancement from any other theory of murder liability (i.e., aider and abettor).

The citation for the Sixth Appellate District Court ruling discussed above is People v. Javier Ruben Rodriguez Garcia and Deangelo Joseph Austin (6th App. Dist., 2019) 46 Cal. App. 5th 123.

For more information about the murder special circumstances sentence enhancement and murder in general, please click on the following articles: