Remand When Judge Fails to Consider Youth-Related Factors?
As the reader of this article may be aware, in California, a "Franklin Hearing" (People v. Franklin (2016) 63 Cal.4th 261) is available for someone who committed a crime while under the age of 26 and who is sentenced to life in prison without the possibility of parole (LWOP) or its functional equivalent if the sentencing judge did not provide defendant or his counsel the opportunity to present evidence concerning the "hallmarks of youth" of the particular defendant before sentencing.

In a Nutshell: If a person commits a crime while under age 26 and is sentenced to life imprisonment or the functional equivalent without the judge giving consideration to the "hallmarks of youth" as described in the 2016 case of People v. Franklin, the defendant can ask the judge to allow him to augment his file with such documentation for his or her parole hearings.

A "Franklin Hearing" is a somewhat misleading term because the sentencing judge merely adds documentation to the defendant's file for consideration his first youth offender parole hearing, however, the prosecution may request a hearing to cross-examine witnesses who write letters, or doctors who write reports, concerning defendant's upbringing, capacity for change, "hallmarks of youth" (i.e., impulsivity, susceptibility to peer pressure and inability to appreciate the gravity of his crime).
A Franklin Hearing is a right that only arose after many years of U.S. Supreme Court and California decisions addressing the Eighth Amendment and its prohibition against cruel and unusual punishment in the context of juvenile offenders and, later, young adults.
It is worth understanding a few of the more significant cases that led to Franklin. In 2010, the U.S. Supreme Court decided Graham v. Florida (2010) 560 U.S. 48, 74, wherein the highest court held, emphasizing a juvenile offender's "capacity for change and limited moral culpability," held it violated the Eighth Amendment's prohibition on cruel and unusual punishment for a judge to impose a sentence of life without parole on a juvenile offender who had not committed homicide.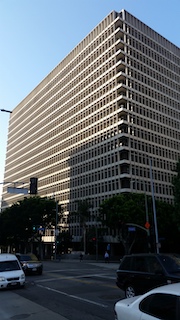 CCB
Two years later, in 2012, the U.S. Supreme Court decided Miller v. Alabama (2012) 567 U.S. 460, 477-478, wherein the highest court extended the reasoning of Graham to hold it violated the Eighth Amendment to impose a mandatory life without parole sentence on a juvenile convicted of murder because that mandatory approach "precludes consideration of the [juvenile's] chronological age and its hallmark features – among them, immaturity, impetuosity, and failure to appreciate risks and consequences. It prevents taking into account the family and home environment that surrounds him – and from which he cannot usually extricate himself – no matter how brutal or dysfunctional." Miller further explained that a youth may not have been able to interact with police or prosecutors (including in a plea agreement) and may not have been able "to assist his own attorneys." A sentence that fails to consider these factors violates the Eighth Amendment.

Shortly after Miller, the California Supreme Court held in People v. Caballero (2012) 55 Cal.4th 262, 268, that the Eighth Amendment analysis in Graham applied to sentences that are the "functional equivalent of life without the possibility of parole," which included Caballero's sentence of 110 years to life.

The California Legislature, in its 2016-2017 session, passed Senate Bill 394, extending the availability of a mandatory parole hearing to juveniles sentenced to life without parole. Now, under Penal Code § 3051(b)(4), a juvenile sentence to life without parole is entitled to a youth offender parole hearing during that offender's 25th year of incarceration. This legislative move effectively made moot any claim that the imposition of life without parole on a juvenile offender violates the Eight Amendment.

It is against this legal background and framework that the 2015 case of People v. Alberto Ochoa was heard in the Clara Shortridge Foltz Courthouse (CCB) in downtown Los Angeles in the courtroom of George Lomeli, one of the best judges in the courthouse. By being filed in 2015, this was before Franklin was decided in 2016.

Ochoa, age 17 at the time of the crimes, was charged and the jury found him guilty of first-degree murder of a U.S.C. student near U.S.C. (a Chinese exchange student), second-degree robbery of another person 20 miles away and 30 minutes later and assault with a deadly weapon in the second incident. Ochoa used an aluminum baseball bat and a large wrench in the murder and the same baseball bat in the second robbery and assault.

The first crime was captured on a surveillance video camera. The murder received significant news coverage, which we recall because the victim was a foreign student literally walking back home after studying when attacked by Ochoa.

Judge Lomeli sentenced Ochoa to life without the possibility of parole on the murder, plus one year for use of a deadly weapon. The court then imposed consecutive terms of three years for the later robbery and eight months for the assault.
Following imposition of the sentence, Judge Lomeli acknowledged that "due to Ochoa's age at the time of the commission of the charges herein, he is entitled to a hearing for the limited purpose of affording him the opportunity to make a record of youth-related mitigating factors for the parole board's future consideration under the dictates of People v. Franklin," supra.
Ochoa then appealed his sentence, arguing that Judge Lomeli should have considered such youth-related factors prior to sentencing and not just allowed the parties to submit documents for the parole hearing later.
The Second Appellate District agreed with Ochoa (2020 DJDAR 9064) and remanded the matter for resentencing.
We bring this summary to the reader's attention to exemplify how such youth related factors must be considered before sentencing, not after, as this case held.
The citation for the Second Appellate District Court ruling discussed above is People v. Alberto Ochoa (2d App. Dist., 2020) 53 Cal. App. 5th 841, 267 Cal. Rptr. 3d 824.

For more information about Franklin / Miller issues, please click on the following articles: