Redondo Beach, Wife Causes Bloody Nose to Husband, No File
Our client, a female age 34, was arrested for three misdemeanors after fighting with her husband and giving him a bloody nose, as well as bruises. Our client had no prior record and was the mother of their three-month old boy.
In a Nutshell: Client punches her husband, causing him a bloody nose. Our client weighed about 100 pounds and was more than a foot and two inches shorter than her husband, who weighed 230 pounds and was a former professional kick boxer. Greg wrote the Redondo Beach City Prosecutor, on our client's behalf, explaining the incident, and luckily, no case was filed.

The client was only about five feet tall and 100 pounds, but her husband was a muscular 230 pounds and a full foot and three inches taller. When hit by his wife, he did not even react, despite blood gushing from his nose onto his clothes. Neighbors called the police, not so much perhaps out of defense for the husband from the wife, but out of fear for what the husband could do if he responded in kind at his wife. It was about 9:00 p.m. on a Friday night. No alcohol was involved.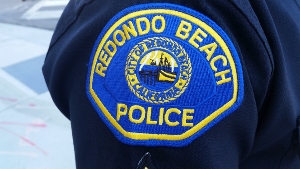 Redondo Beach police responded to the home and arrested our client, who admitted her conduct. Her husband asked that the police not arrest his wife, saying it was no big deal and that it was his fault. The police, however, were obviously influenced by the bloody nose, as well as his blood-soaked clothes. They then arrested our client, who then became hysterical. In retrospect, we believe the police may have arrested our client just to separate her from her husband for a few hours, as it seemed just one punch from him could have killed his wife.

Police took our client to the Redondo Beach Police Department and booked her. They recommended that the Redondo Beach City Attorney charge our client with a misdemeanor violation of Penal Code section 273.5 ("domestic violence"), Penal Code section 243(e)(1) ("battery upon a spouse"), and Penal Code section 242 ("simple battery"). Bail was set at $20,000 and the client's husband bailed his wife out.

The fight at issue was clearly mutual combat, as each spouse was hitting the other and our client simply got the better of her husband. The fight started over an argument that escalated into physical confrontation.

Our client then called Greg Hill & Associates. Greg met with the client and her husband on a Saturday afternoon less than 24 hours after the arrest. The two explained the incident. Greg explained how self-defense and mutual combat may be valid defenses in the case. Greg also explained how the Redondo Beach City Prosecutor would likely view the case and what would be involved in any plea bargain to resolve the case.

About a week later, Greg then went to the Redondo Beach Police Department and requested the police report, which, surprisingly, he was given (this is very unusual).

Greg Hill wrote the Redondo Beach City Prosecutor several times, providing her with our client's version of the facts, as well as that of her husband, a critique of the police report and photographs of our client as a community volunteer. The City Prosecutor could tell our office was invested in our client, which we were. The City Prosecutor was also put on notice that the case against our client was going to be dominated by issues of self-defense and mutual combat – and that our client was likeable, sympathetic, good looking, articulate and educated. She was also a tiny woman and her claims of self-defense to her muscular big husband would be certainly credible.

Naturally, when our client's husband would testify at trial, a jury would very quickly consider our client's self-defense.

One week before the arraignment, the City Prosecutor announced that she would not file charges against our client. The client and her husband were both greatly relieved, as neither wanted to relive this case.

For more information about what one can do when a case is not filed, click on the following articles:
Watch our Video about Domestic Violence by clicking
here
.
Contact us
.