Redondo Beach, 2 Domestic Violence Cases, Witness Tampering
Our client, a young attorney, had a baby boy with a young woman from Manhattan Beach. The two planned on getting married, but had not done so. The couple was living in Redondo Beach near the Redondo Beach Police Station.
Summary: Two Redondo Beach domestic violence cases consolidated into one, plus a witness intimidation allegation (Penal Code § 136.1) & violation of protective order (Penal Code § 166(a)(4)), resolved no jail.

One day, the young woman asked our client for some money. She called him at work and made the request. She was not working and never had. He resented her constantly asking for money when he already paid for her car, the rent, her auto insurance and even gave her spending money. She seemed to always want more and more. So his answer was, "I'll think about it and get back to you."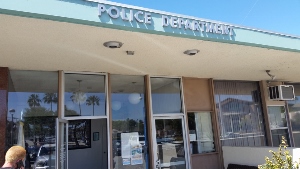 Redondo Beach Police Station

This enraged the woman because she wanted the money immediately. She knew he had received an expense reimbursement check from a recent trip out of town, so she found the check and decided to hide it to frustrate him. She had done this before and thought it was funny.
When he returned home and looked for the check where he had left it, he suspected the check was hidden again behind some shampoo bottles and toothpaste tubes in a cabinet. He went there and began frantically tossing out the full shampoo bottles over his shoulder while looking for the check.
The girlfriend positioned herself right behind him when he did this and was hit in the face by a full shampoo bottle. It hurt. She called the police and told them that the two had been fighting and he had punched her. The police immediately arrested our client for felony domestic violence to the great satisfaction of his girlfriend.
The client explained that he had no intent to hit his girlfriend with the shampoo bottle, but the police did not listen. He then posted the $50,000 bail and was released by the Redondo Beach Police Department for a promise to appear in the Torrance Superior Court in about a month.
Luckily, the case was filed as a misdemeanor and not a felony. This gave our client optimism that maybe the police had understood him about how the incident took place and therefore declined to file the case as a felony.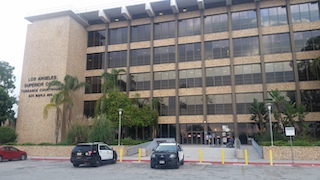 Torrance Courthouse
Furthermore, our client was naïve enough to believe he could discuss the case facts with the Redondo Beach City Prosecutor handling all the Redondo Beach domestic violence cases. He expected to be able to explain how things really happened and that he would be listened to with respect. The Redondo Beach City Prosecutor told him that the offer was 60 days in Los Angeles County Jail, a 52 session batterers program, a $500 donation to a battered women's shelter, a further $750 fine, payment of a booking fee and eight hours of community service.
What frustrated our client most was the Redondo Beach City Prosecutor's arrogant attitude. She refused to even discuss the case, dismissing his attempts to talk at all by saying "Let's just take this case to a jury. You'll lose. You'll go to jail for a year" and walking away.
The client therefore called Greg Hill & Associates for help. Greg met with the client and discussed the case facts and looked at photographs of the cabinet in his Redondo Beach cabinet. Greg explained that the particular prosecutor he had dealt with had a reputation for just being difficult and that his experience was not uncommon.
The client decided to hire Greg Hill & Associates. Before Greg could appear at the next court appearance, the client was visited by the Redondo Beach Police again for the same charge. This time, almost three months after the first incident, he and his girlfriend had been drinking heavily and went out to dinner together, in violation of the domestic violence restraining order issued already in the original case. They again got in an argument over money and the woman claimed he hit her. Police seemed not to believe the woman this time, as she had no visible injuries which would have been expected to be visible.
The Redondo Beach City Prosecutor could not contain her joy in learning about the new charges against our client, calling our office to proudly announce what would be charged. To Greg, it was odd to receive such a call and the triumphant tone of the prosecutor. After all, it was only a misdemeanor case. Yet the prosecutor seemed to believe the second incident proved that our client in fact had punched the victim in the first case. Greg respectfully disagreed, commenting that this second case only proved the victim was quite capable of calling the police.
The second case was consolidated into the first case by the Redondo Beach City Prosecutor amending the first complaint. The charges included intimidating a witness (Penal Code § 136.1) because our client allegedly told the victim that he may lose his license to practice law, which could affect his ability to earn money for her, as well as a violation of a domestic violence restraining order (Penal Code § 166(a)(4)).
The initial offer on the amended complaint involved ninety days of county jail, followed by three years of summary probation during which time he would have to attend 52 batterers program classes, perform eight hours of community service, make a $500 contribution to a battered women's shelter, pay two booking fees with the City of Redondo Beach and pay another $250 in court fees.
The offer was somewhat heavy, given that our client had no prior criminal history and there were no visible physical injuries. Greg then negotiated with the difficult Redondo Beach City Prosecutor over many appearances a plea bargain that involved no jail time at all, twenty days of Community Service, 26 Alcoholics Anonymous (AA) meetings and the same prior conditions regarding the contribution, booking fees and court fees.
The client accepted this laboriously obtained plea bargain, commenting that other folks in his batterer's program had cases with the same Redondo Beach City Prosecutor and had far worse plea bargains. The client was happy with the terms of resolution of his case.
For more information about the issues in this case summary, click on the following articles:
Will the Prosecutor Dismiss the Domestic Violence Case If the Victim Will Not Testify or Appear at Trial?
To watch a video about domestic violence, click
here
.
Contact us.