Red Light Camera Ticket Thrown out When Records Improper
Our office receives many calls from clients who receive tickets for running red lights when the basis is a photograph from a camera at the intersection. Usually, the fine is pretty steep, approaching $500, not to mention the traffic school fees that follow if one opts for traffic school to avoid a point on their license.
The photograph of our client going through the intersection is surprisingly and usually pretty clear. However, our clients are always unnerved by the fact that a camera and a photograph, not a live police officer and testimony, is the basis for the ticket. The following article summarizes a reported decision wherein a woman in Los Angeles successfully fought such a ticket and may assist the reader is deciding how to approach his or her ticket.
Overview: Ticket thrown out for motorist allegedly running red light because the red-light camera's accuracy, timing and reliability was questioned when the prosecution could not lay a proper foundation for the camera's maintenance records.

On February 10, 2012, the Second Appellate District Court of Appeal issued a published opinion in People v. Annette Borzakian (2012) 203 Cal.App.4th 525, 136 Cal.Rptr.3d 772 (slip opinion at 2012 DJDAR 1923) concerning "red light cameras," wherein the violation based on such a photograph was reversed. The basis for the opinion deserves a closer look, as it certainly seems to suggest other similar tickets can be thrown out on the same or a similar basis (the City of Los Angeles, however, has retired its red-light camera program recently).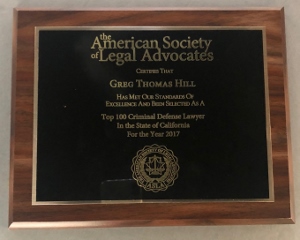 Annette Borzakian was driving through the intersection of Wilshire Boulevard and Beverly Drive in Beverly Hills on June 3, 2009. A few days later she received a ticket in the mail, wherein she was notified that she allegedly violated Vehicle Code § 21453(a) (commonly known as "Failure to Stop at a Red Light") based on photographic evidence of her car from a "red light camera" located at the intersection.
At trial on January 21, 2010, before Commissioner Carol J. Hallowitz in the Beverly Hills Superior Court, Officer Mike Butkus of the Beverly Hills Police Department testified that Redflex Traffic Systems, a non-governmental entity, is in charge of maintaining and servicing the equipment used for photo enforcement. Butkus had no personal knowledge about the maintenance, inspections or calibration of the camera.
Borzakian argued that the camera was unreliable because no one could state that the photograph of her was properly synchronized to the traffic light's color phases. The judge seemed to consider this unimportant, as Burkus was asked about this under oath and candidly testified he had no idea, and Borzakian was convicted of violating Vehicle Code § 21453(a).
Borzakian then appealed to the Appellate Division of the Los Angeles Superior Court, but the Appellate Division affirmed the Beverly Hills Court.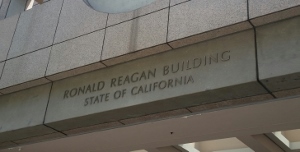 Second Appellate District Court of Appeal in Los Angeles
Borzakian then appealed to the Second Appellate District Court of Appeal, arguing under a U.S. Supreme Court case familiar to most defense attorneys –
Melendez-Diaz v. Massachusetts
(2009) 129 S.Ct. 2527 - that the prosecution evidence concerning the reliability and accuracy of the camera lacked foundation and was hearsay. Borzakian argued that the photographic evidence, calibration records and "monthly preventative maintenance (PM) inspection" records against her were therefore, improperly admitted because Butkus had no qualifications or knowledge to establish that the photographs, calibration records or maintenance records were reliable, and consequently, could be trusted.
The Second Appellate District Court agreed with Borzakian. The appeals court also allowed their opinion to be published, which is a first. Previously, the Orange County Superior Court's appellate panel upheld a similar argument (
People v. Khaled
, 30-2009-304893) in 2010, but did not allow its opinion to be published.
The opinion in Borzakian may prove helpful in stopping the abuse of unsophisticated drivers by issuing expensive tickets based on intersection cameras. Red light violations are not the only common ticket, as many motorists receive unsafe turn tickets, too, from such cameras. Many motorists have complained for years that cities have been able to rake in enormous traffic fines using such cameras and inadmissible evidence, resulting in a true denial of due process.

The permanent citation for this case is People v. Annette Borzakian (2012) 203 Cal.App.4th 525, 136 Cal.Rptr.3d 772.

For more information about being in court, click on the following articles:
For a sampling of our traffic offense results, click
here
.
Contact
Greg Hill & Associates