Rancho Palos Verdes, Shoplifting at Ralph's, Case Dismissed
Our client had been at a party, drinking alcohol, with friends in Rancho Palos Verdes. The group decided they would go to Rocketship Park overlooking South Torrance and down a few beers there while playing on the swings and going down the slides like they did when little. It would be more fun if drunk.
What One Should Learn from This Case Summary: Going to the scene of a crime is something most attorneys do not want to take the time to do, but it can help immensely. In the following shoplifting case starting in Rancho Palos Verdes, it resulted in a dismissal of the case against our client, a recent high school graduate.

They first proceeded to the Ralph's Supermarket on Hawthorne Boulevard in Rancho Palos Verdes to buy a 24 pack of beer. Once they got there, our client sensed his friends would be shoplifting, so he decided to walk on the other side of the aisle away from them. He thought if anyone was watching, that person would be able to distinguish him from his friends actually committing the crime.
His intuition was spot on, as they indeed did grab a 24 pack and headed for the door without paying. Two Ralph's Supermarket employees allegedly saw our client as an accomplice, as he ran out the store with his friends because he did not want to be left behind (and he wanted to go to the park). One of the other friends, after all, had the keys to the car that our client needed to ride in.
Store employees yelled out to our client and his friends, who both jumped into a waiting car and sped away. The Ralph's employees recorded the license plate and the Lomita Sheriff's Department arrested our client about two hours later that night at Rocketship Park, apparently after neighbors near there complained of the noise being created there and reporting the license plate number of the suspect's car, which linked them to the Ralph's in Rancho Palos Verdes and the Lomita Sheriffs were summoned..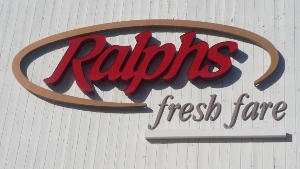 Our client was booked and released with paperwork that said he was under investigation for violation of Penal Code Section 459, felony commercial burglary. These were devastating potential charges for our client, who had just graduated high school and dreamed of starting his own plumbing business.
Greg Hill inspected the scene of the incident, noting there was a store security camera in place. He then demanded a copy of the security camera tape in writing and spoke to Ralph's Loss Prevention unit at the store. Before the police report was written, he lobbied the Lomita Sheriff's Department about dismissing the charges, explaining that our client had no duty to dissuade his friends from committing the theft and moreover, was not really sure they were going to take the 24 pack. Our client also did not drive the "get away" car.
Mr. Hill also wrote several letters to the District Attorney's office in Torrance about the case and its problems of proof.
At first, the District Attorney agreed that the case was more of a petty theft (Penal Code § 484(a)), a misdemeanor, than a felony commercial burglary. Greg agreed with this analysis, at least as to the minor nature of the offense, and added that maybe an infraction for violating Penal Code § 490.1 was fitting for the principal suspects, but not even that charge for our client, who just observed the theft and ran out with them.
His efforts were successful, as the District Attorney agreed the case was weak against our client and agreed to a full dismissal of the entire case against our client at the arraignment. The case was filed, however, against the two friends of our client, unfortunately.
Had the case against our client proceeded to trial as a felony case, our client faced a maximum of three years in state prison. Instead, the case was dismissed. Our client can now continue to study to start his own business as a plumber without any convictions on his record to hold him back.
For more information about the issues in this theft offense case summary, click on the following articles:
For more information about theft and robbery crimes, please click
here
to watch our theft offenses video.
Contact us.