Public Urination, Fullerton, $300 Donation, Case Dismissed
Our client, age 26, went out to a bar in the lively downtown Fullerton area. He had gotten a call from a college classmate, in town for business, that he had not heard from in many years. The friend suggested dinner to catch up and our client suggested a few restaurants in the downtown Fullerton area.
Our client, who worked in marketing for a software company, had not been out for dinner in downtown Fullerton in a few years, but was aware that it was picking up in its quality of restaurants and had heard others rave about the bars. So he was eager to see for himself with his old friend. He even took Lyft to the downtown area because he anticipated drinking enough to be illegal to drive.
The Gist of This Article: Client receives a ticket for misdemeanor public urination in downtown Fullerton. Our office works out a civil compromise with the Fullerton City Attorney wherein the case is dismissed after our client makes a $300 donation to the Fullerton victim restitution fund.

The two met at a restaurant our client suggested and each had a drink at the restaurant's bar while waiting for their table. The wait for the table was long enough that they ended up having two beers each.
Over dinner, the two each had another drink.
Dinner seemed to go much too fast, so the two decided to head to a nearby bar that looked good. There, they each had another drink. Why not, our client thought. It was a Saturday night. He did not have to work the next day.
After the first drink, however, the two decided to call it a night, as it was already close to 11.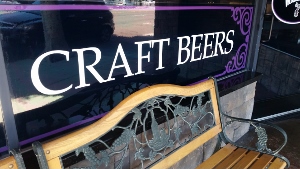 Our client summoned his Lyft driver and waited. The wait outside in the cold air reminded him that he needed to use the restroom. However, he was fearful that if he went back inside the bar to use the restroom, he would miss his driver. So the client walked a few feet over near a bush and urinated into the bush, believing he was doing so in a nonchalant manner that would catch the eye of no one.
He was wrong, as no sooner had he zipped up his pants than a uniformed City of Fullerton police officer approached him and advised him that he had just seen our client urinating into the bush.
Our client apologized and tried to explain how he could not risk going back into the bar, but as he was doing so, he realized his excuse was persuading no one. So he stopped his explanation and accepted the ticket, signing a promise to appear in the Fullerton Superior Court in about two months.
He then did some research on the Internet and was surprised to see that the citation was for a misdemeanor and that he could face up to six months in jail if convicted. He called Greg Hill & Associates and spoke with Greg Hill, who explained it was quite unlikely that he would be sentenced to even one day in jail, let alone convicted of a misdemeanor, especially because the client had no criminal history at all.
Greg described how he had handled more than a dozen such cases in Fullerton. He explained that such cases were often lowered to an infraction with just a fine, but that if he was lucky, the City Attorney would sometimes accept a $300 contribution to a special victim restitution fund and consider such a payment as grounds for dismissal as a civil compromise.
Greg explained that he could certainly ask for this and appear in court for the client without him needing to come to court.
The client retained Greg Hill & Associates. Greg Hill then did go to court and proposed a civil compromise to the Fullerton City Attorney, who agreed to such a resolution. Greg then immediately made the $300 donation and returned to the courtroom minutes later to show the receipt for the donation to the City Attorney.
The judge then called the case and the City Attorney advised the judge that the case would be dismissed pursuant to a civil compromise.
The client was extremely happy with this result, as he did not even have to enter a not guilty plea before the case was dismissed.
For more information about public urination and dismissal issues, please click on the following articles:
Contact us.