Prop 57 and Increased Custody Credits by Taking Classes?
As the reader of this article may be aware, Proposition 57 was passed by California voters in November, 2016, giving the California Department of Corrections and Rehabilitation (CDCR) the power to give certain inmates additional custody credits for approved rehabilitative and educational achievements.
What are such achievements and how much credit can an inmate earn? Who is eligible? Can such credits be lost if the inmate gets in a fight or is otherwise disciplined for unacceptable behavior in custody?
The Gist of This Article: Taking certain classes approved by Proposition 57's guidelines and meeting certain rehabilitative achievements, including "Milestone" credits, will increase one's custody credits. Milestone credits are doubled under Prop 57. 90 days of credit is given for a high school degree and 180 days for a bachelor's degree.

The educational achievements are of three types: "Milestone" completion credits, rehabilitative achievement credits and educational merit credits.
Milestone credits are available to inmates who complete approved rehabilitative or educational programs. These mainly include job or career training programs, but can also include Alcoholics Anonymous (AA) or Narcotics Anonymous (NA) meetings, anger management classes, sexual compulsiveness classes, animal cruelty classes, etc. The goal is to educate an inmate in a specific trade so he or she is qualified to apply for certain jobs upon release, i.e. plumber, electrician, HVAC repairman, landscaping architect, etc., so that crime is not the only option the person has upon release onto parole or post-release community supervision (PRCS).
An inmate can earn up to 12 weeks (almost three months) of custody credit for completion of the maximum amount of such classes. The credits became effective August 1, 2017. Prior to Prop 57 passing, inmates could only earn six weeks of such credit, but with Prop 57's passage, this was doubled to twelve weeks.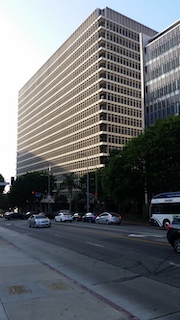 Clara Shortridge Foltz CCB
Rehabilitative credits are similar to Milestone credits, insofar as they include self-help type classes that are designed to reduce recidivism of inmates upon their release from prison. These include, but are not limited to alcohol and substance abuse prevention, anger management, anti-gang life skills, victim awareness and best parenting skills classes. Inmates are able to receive up to one week of credit for every 52 hours of participation in such program for up to a maximum of four weeks of credit for 208 hours of such classes during a 12-month period.
It is unclear right now if one can accumulate four weeks of increased custody credits each year, year after year, i.e. twelve weeks over three years.
Educational merit credits are available for inmates who earn a high school diploma or pass a high school equivalency test approved by the California Department of Education (i.e. GED, HiSET and TASC). If an inmate does achieve the diploma or passes the test, he or she receives 90 days of custody credit.
If an inmate earns a higher education degree, such as an Associate of Arts (AA) or Bachelor's Degree (BS), the inmate can receive up to 180 days of credit. This is a once-in-a-lifetime credit, so if an inmate earns two BS degrees, he would not receive 360 days of credit. At least fifty percent of the credit toward a college-level degree must be earned from a regionally accredited institution while the inmate is in prison on his or her current term.
Inmates can also earn OMCP (Offender Mentor Certification Program) credits of up to 180 days, but exactly how this works or what this requires is unclear at this time.
All inmates are eligible to earn such credits except those who are sentenced to death (condemned inmates) and those serving sentences of life without the possibility of parole. Inmates housed in contract facilities, as well as those housed in administrative segregation housing, security housing and psychiatric service units can earn such credits.
CDCR can forfeit Milestone completion and rehabilitative achievement credits as a result of disciplinary infractions and rule violations. Educational merit credits, however, are not subject to being forfeited by disciplinary infractions and rule violations.
For more information about Prop 57, please click on the following articles:
Contact us.