Premeditation Based on Natural and Probable Consequences?
In Orange County, three teenagers were socializing near an abandoned railroad right of way when two males, later identified as Corbin Yoshiro Dennis and Luis Mendoza, climbed over a nearby fence and approached them. Mendoza asked the three where they were from, to which one of the three replied they were not from anywhere.
The Gist of this Article: The following summary explains that in this case, convictions for attempted murder were invalid under the natural and probable consequences doctrine because the jury instructions did not properly state the law required concerning defendant's state of mind. Please note otherwise that under Assembly Bill 775, signed into law on October 8, 2021, resentencing is now permitted for attempted murder convictions reached under the natural and probable consequences doctrine, effectively extending SB 1437 to attempted murder now.

Mendoza repeated his question as one of the three, M.G., took a step toward Mendoza. Mendoza then pulled out a semiautomatic pistol from his waistband and asked where the three were from a third time. M.G. answered, "We don't claim anybody. If you're going to shoot us, shoot us."
As one might expect, the situation escalated, with Dennis and Mendoza declaring they were from "Hard Times" and saying, "this is Hard Times." Mendoza then shot M.G. in the shoulder and in each leg. M.G. fell to the ground and the other two tried to run away. Mendoza shot at them three or four times but missed. Then Mendoza and Dennis left on foot in the opposite direction.
Police arrived and M.G. was taken to the hospital. He survived and was released two or three days later.
The same evening, Dennis and Mendoza approached another group of three teenagers also walking through an abandoned railroad right of way. Mendoza pulled out his gun and ordered the three to "get on the ground or you're going to die and drop your shit." Mendoza then took his gun and hit one, A.C., in the head with it, causing him to fall to the ground and bleed from his head. The other two laid on the ground and Mendoza hit them with his gun. Mendoza then went through their pockets and when done, told them to get up and run, which they did.
A few days later, police arrested Mendoza. He was found in possession of a cell phone belonging to one of the three in the second group he and Dennis met. Dennis was also arrested.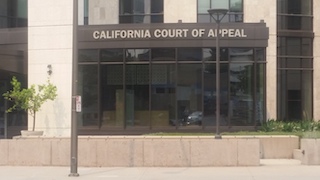 Fourth Appellate District CA Court of Appeal Santa Ana
The Orange County District Attorney then charged Dennis with three counts of attempted murder, three counts of second-degree robbery, three counts of assault with a semiautomatic firearm, street terrorism (Penal Code § 186.22(a)) and disobeying a gang injunction (Penal Code § 166(a)(10)).

As to the attempted murder, it was alleged that it was committed willfully, deliberately and with premeditation. As to Dennis, it was alleged that he vicariously discharged a firearm and committed the crimes to benefit a criminal street gang, Hard Times.

The theory was that defendant aided and abetted Mendoza in challenging another person to a fight in public, the natural and probable consequence of which was attempted murder (not premeditated murder).

At trial, a gang expert explained the origins of the Hard Times gang, its common signs and colors, and its territory. He described it as having more than 40 members. He explained that its chief rival was Santa Nita and that the attempted murders and robberies took place in an area on the border of the Hard Times territory and Santa Nita territory. The gang expert also explained that Dennis and Mendoza were Hard Times gang members from past police contacts.
The jury found Dennis, age 16, guilty of all counts alleged. Prior to sentencing and in response to an unopposed defense motion, the judge held a fitness hearing pursuant to Welfare & Institutions Code § 707. At that hearing, the judge found that Dennis was unfit to be tried as a juvenile. He was then sentenced to 23 years and 8 months, plus 45 years to life, in state prison, the later comprised of three 15-years to life sentences on each of the three attempted murder counts.

Dennis appealed, claiming he was entitled to the benefits of Senate Bill 1437, which took effect January 1, 2019. The prosecution opposed this motion, arguing that 1437 does not apply to attempted murder.
The Fourth Appellate District Court agreed that 1437 does not apply to attempted murder but noted that the Fifth District Court of Appeal have held that 1437 does apply to attempted murder (People v. Medrano (5th App. Dist., 2019) 42 Cal.App.5th 1001, at 1015; People v. Larios (5th App. Dist., 2019) 42 Cal.App.5th 956, at 964-968 and People v. Sanchez (5th App. Dist., 2020) 46 Cal.App.5th 637).
The Fourth Appellate District then opined that 1437 does not apply to attempted murder, explaining that Medrano, Larios and Sanchez rest on a "flawed premise – that to be convicted as an aider and abettor under the natural and probable consequences doctrine, a defendant must share the mental state of the direct perpetrator."

However, 1437's amendment to Penal Code § 188 requires that "[m]alice shall not imputed to a person based solely on his or her participation in a crime," a defendant may no longer be convicted of attempted murder under the natural and probable consequences doctrine.
Dennis reasoned that the judge made an error by failing to instruct the jury that in order to make the special finding of premeditation based on a natural and probable consequences theory, it was required to find attempted premeditated murder was a natural and probable consequence of the target crime.
The Fourth Appellate District agreed and vacated the attempted murder convictions as natural and probable consequences of disturbing the peace due to the failure of the judge to so instruct the jury.

The citation for the Fourth Appellate District Court ruling discussed above is People v. Corbin Yoshio Dennis (2020) 47 Cal. App. 5th 838, 261 Cal. Rptr. 3d 250.


For more information about natural and probable consequences theory and premediation, please click on the following articles: