Police Officer & Friend, Public Urination, Hermosa Beach
Our client, age 26, was a police officer with the California Department of Prisons. He served as a prison guard (at a location that will remain anonymous for this summary). He and his long-time friend from high school, age 27, went down to Hermosa Beach to enjoy the NBA finals and just the relaxed atmosphere.
While they both did consume a drink or two, neither was unsafe to drive home. So, after the basketball game ended, they both headed home. They coincidentally parked in the same area off Palm Drive, a street parallel to Hermosa Avenue, but one block further inland and up the hill.
So, they walked toward their respective cars together when they decided to urinate before starting the long drive.
They went to the rear parking lot behind Paisano's Pizza, a popular local spot in the 1100 block of Palm Drive. Our clients both started urinating, standing about 20 feet apart for privacy, in the rear parking lot of Paisano's Pizza. They each stood behind a large trash can to block the view of one of another.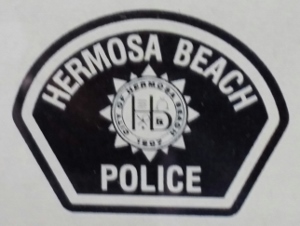 A uniformed Hermosa Beach police officer spotted the two both standing in a way that suggested they were urinating. When our clients finished urinating, the officer had both clients produce their respective driver's license and he wrote each a ticket. Our client who is a police officer did not dare identify himself as a police officer at the time he received the ticket. Instead, he obediently signed a promise to appear in the Torrance Court about six weeks later.
The clients then glumly found their cars and drove back to their respective homes, embarrassed about being caught and anxious as to what effect a misdemeanor conviction for "public nuisance" (Penal Code § 372) would have on their respective careers.
About two weeks later, our client who is a police officer called us. He explained what had happened and spoke to Greg Hill. He explained what he did for a living and was concerned that being on probation may have certain negative effects on his employment. He explained how his friend was cited for the same offense and both had no prior criminal history.
Greg described how such cases for public urination in Hermosa Beach are generally handled in the Torrance Superior Court, cautioning that not every case is resolved the same way and that over time, the then-Hermosa Beach City Prosecutor and now, the Redondo Beach City Prosecutors handling these cases have changed their posture on such cases, often adding more punishment.
However, Greg then told the police officer client how his most recent public urination case out of Hermosa Beach was resolved. Greg suggested that each client attend at least ten Alcoholics Anonymous (AA) meetings and, just a few days before the arraignment, send him the AA attendance sheet when it shows ten or more AA meetings. Greg then explained how the Redondo Beach City Prosecutors commonly ask for a $550 "donation" to the Hermosa Beach Nuisance Abatement Fund as a condition for amending the complaint to add an infraction-level offense for disturbing the peace (Penal Code § 415(2)) and to dismiss the misdemeanor.
Greg then explained to the police officer client how and why a conviction for an infraction is far less damaging for one's criminal history, although Greg hoped the police officer may have already known these distinctions. First and foremost, an infraction carries with it no probation, whereas resolving a misdemeanor must include informal probation if defendant opts to avoid 90 days or more of jail, in whole or in part. Second, most employers do not perform background checks for infractions, as infractions include parking tickets, so employers limit their background checks to just felony and misdemeanor convictions.
Both clients then attended 10 AA meetings and provided Greg with their separate sign-in sheets showing this took place.
Greg then went to the arraignment on behalf of each client. The Redondo Beach City Prosecutor and Greg discussed the cases and Greg showed her each client's AA sign-in sheet.
The initial offer was that each client plea to a misdemeanor violation of Penal Code § 372 and be placed on two years of informal probation with a court fine of $10, plus penalties and assessments (total of about $175).
Greg then asked the Redondo Beach City Prosecutor if she would amend the complaints if each client made a "donation" to the Hermosa Beach Nuisance Abatement fund and if each client's AA attendance could be used to reduce the court fine.
The Redondo Beach City Prosecutor kindly agreed to amend the complaint to just allege an infraction for each client is each one made a $550 "donation" to the Hermosa Beach Nuisance Abatement Fund. She also agreed to waive the $10 court fine. The misdemeanor charge would be dismissed and each case would then resolve as an infraction for disturbing the peace by making a loud noise (Penal Code § 415(2)).
Greg advised each client of this news and each one was very happy. They each made the "donation," and good to her word, the Redondo Beach City Prosecutor did amend each complaint to allege an infraction, to which each client entered a no contest plea and the misdemeanor was dismissed. The court fees were indeed waived and neither client was placed on probation.

For more information about public urination issues, please click on the following articles:
Contact us.