Pimping and Pandering, PC 266i(a)(2), Long Beach, 3 Years
Our client, age 23, was from a good family. His grandfather had been a hard worker all his life. His father had served in the Navy in the 1980's and then got a job with a major airline and continued working for it for over 30 years. His mom was a registered nurse and had worked hard her whole life. His sister was in college in New Mexico, studying hard.
Our client was a high school graduate, but he had found it difficult to continue his education on to the four-year university level. He had discovered marijuana and used it frequently. He floated from one job to another in a seemingly indifferent manner.
One day, he went online to find a girl to "party with" and perhaps become boyfriend-girlfriend, or perhaps just to have sex with. He found such a girl and texted her, using the phone number she gave online. The girl was under 18 at the time and living on her own already. She had dropped out of high school. She already had many tattoos.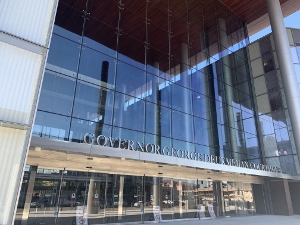 The two met and he paid her for sex. He then met her several more times and offered to become "her man" to help her with "dates" with other guys. He would drive her to "car dates" and wait while she went into other cars, only to return to his car. The pair then began living out of hotels, using her money earned as a prostitute. They also used the money she earned for food and gas.
Our client could see that this way of life could lead to more and more money if one managed several girls, even dozens if one could. He encouraged his girl, now over 18, to ask other prostitutes if they could use a man such as him to help with transportation and security during "car dates" and visits to motels to meet such johns.
Our client had become a pimp and was then pandering to become a pimp to more girls. He had naively violated Penal Code sections 266(h) by pimping (receiving compensation through the services of another engaged in prostitution) and 266(i)(a)(2) by pandering (by encouraging others to engage in prostitution).
Several months went by wherein our client was inseparable from his girlfriend, although their relationship was more business-related than romantic. She was five years younger than him, so he was looked upon as more of an older brother than a beau.
Soon, police officers from the Los Angeles Police Department discovered our client's role with his girlfriend and arrested both his girlfriend and our client while she was on a "car date" in an industrial area in Long Beach in broad daylight, while our client waited nearby in his car.
Police seized our client's cell phone and were able to see hundreds of text messages between him and his girlfriend discussing various Johns and the fees being charged, as well as texts from our client asking his girlfriend to recruit other girls to his management and control.
Our client was charged with pimping and pandering in the Long Beach Superior Court. He was taken into custody and his family posted bail after our client had served several weeks in custody. Our client had no prior criminal history, so the family was shocked.
The client's family tried to speak with the assigned public defender, but the public defender was not too keen on sitting down to speak with the client's grandfather, then his father and then his mother. She just did not have that kind of patience or time. She did tell the family that our client faced a maximum of seven years and four months in state prison is convicted on both charges (six years is the maximum for both pimping and pandering, plus one-third the mid-term of four years for the other charge). It was mandatory state prison. Probation was not allowed in Long Beach on such cases via a joint suspended, although in other courthouses, this might be allowed.
The family then called up Greg Hill & Associates in a state of shock. Greg Hill spent such time, discussing the case in depth with the client, followed by his grandfather, his father and his mother.
Greg discussed how the prosecutor could amend the complaint to allege a violation of Penal Code § 653.22, as a misdemeanor, if it appeared that defendant's involvement was temporary and minor with perhaps just one prostitute. This would have to be done with a prosecutor who realizes the gravity of the punishment for felony pimping and pandering is too much for our client.
Greg then met with the specially-assigned sex crimes prosecutor and her supervisor in Long Beach and proposed amending the complaint to allege a violation of 653.22 instead, but the prosecutors were opposed to this due to length and depth of our client's involvement. Greg also proposed having the client plea to false imprisonment for human trafficking, Penal Code § 236.1, which would allow probation, but the client would have to register as a sex offender for life, and he would have a joint suspended sentence that could be over ten years.
In the end, after many appearances, our client agreed to plea to one could of pimping for three years in state prison. He would not have to register as a sex offender under Penal Code § 290 and he would serve a maximum of three years in state prison. It was a hard reality, but far better than that the other options, given the facts of the case.
The client's family was appreciative of the time Greg gave to the whole family to discuss the case at length, often late at night, over many months.
For more information about pimping and pandering, please click on the following articles:
Contact us.