Petty Theft, Taking $40 from Another's Wallet, Airport Court
Our client, age 61, went to the Tiverton House near UCLA with her mom to visit the place before her mom's eye surgery. The client and her mom wanted to see if the facility was suitable for her mom's post-surgery recovery before returning home.
The Reader's Digest Version: Client, age 61 and a licensed dentist, is at a boarding facility in Westwood for her mom, who is having surgery. Client sees wallet laying in open and opens it up, taking $40. No file after Greg contacts the Airport DA's office and provides it with client's dentistry license and proof of completion of an online shoplifting prevention class.
Our client was a licensed dentist. She had no criminal history. She was a U.S. citizen.
As our client and her mom sat in the lobby to the Tiverton House, our client observed a wallet left on a coffee table nearby. Our client went over to the wallet, opened it and took $40. She then turned in the wallet to the concierge, explaining that the wallet was apparently behind left by someone.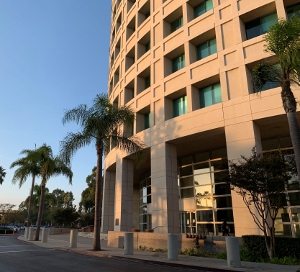 Our client and her mom then left, but returned about three weeks later when the client's mom checked in post-surgery. At that time, our client was then visited by the Los Angeles Police Department and cited for violating Penal Code § 484(a), also known as petty theft. Apparently, the hotel had watched a security camera video tape that showed our client opening the wallet and then pocketing some cash from inside the wallet. Most likely, the hotel watched the video to try to identify who first left the wallet behind in case they could identify that person to return it to.
Police asked our client to sign a promise to appear, so she would not be taken to the police station and booked. Our client agreed and signed a promise to appear in the Airport Court in about six weeks. Our client was tremendously embarrassed, especially since her mom observed this take place.
After about two weeks of just being in shock, the client called about ten attorneys and even visited with three, but she hired Greg Hill & Associates.
Greg met with the client and suggested she taken an online theft prevention course through Logan Services, which she did. He also requested a copy of her dentistry license and a copy of her resume to send to the Los Angeles Police Department and the Airport Courthouse District Attorney's Office and the Los Angeles City Prosecutor's Office. The client provided Greg a proof of completion of the Logan Services shoplifting prevention course, as well as her resume and her dentistry license.
The client also prepared a short essay, only a half-page long, about why petty theft is a crime.
Greg then prepared separate letters to law enforcement, the District Attorney's Office and the Los Angeles City Attorney's Office, explaining that this case was more about a lapse in judgment than a criminal act and requesting that the matter be handled through an office hearing first, before a decision was made on filing.
Greg received no response from anyone to his letters, so, on the day for the arraignment, Greg went to the Airport Courthouse. He did not see our client's name listed on the list of people with criminal cases on calendar for the day. He therefore went to criminal clerk's office to verify that no case was filed against the client. The clerk's office told him this was so. Greg then double-checked this with the District Attorney's Office and the Los Angeles City Attorney's Office, each of which said that no case was filed. The Los Angeles City Attorney's Office told Greg that the matter was a DA reject, which was great news.
Greg happily shared this wonderful information with the client, who was overjoyed. She was tremendously worried about how such a case would affect her dentistry license and her ability to earn a living.
Contact us.