Penal Code § 1437.7 – Can Failure to Advise be Excusable?
Under the new Penal Code § 1437.7 and its amended version under Assembly Bill 2867 (effective January 1, 2019), a person may seek to withdraw a guilty or no contest plea based upon failure to receive warnings about the immigration consequences of the plea. Such a motion to withdraw originally required a showing or ineffective assistance of counsel (IAC) and that the person affected be facing pending immigration proceedings, but Assembly Bill 2867 removed such a requirement.
The Reader's Digest Version: Judge denies Motion to Vacate a Conviction under Penal Code 1473.7 by finding that defendant was aware of the immigration consequences of the plea but wished to accept it to take advantage of a drug treatment program, so while counsel may have offered ineffective assistance of counsel by not finding an immigration neutral plea instead, this ineffectiveness was excused by defendant's awareness of the risks.

This lowering of the bar was then epitomized in cases where a judge permitted withdrawal of a plea (and then dismissal of the case) even when such an immigration advisement was given, but when defendant believed it was just given to everyone entering a plea, regardless of whether it applied to defendant, and that defendant did not think it applied to him or her because his or her counsel never separately discussed the immigration consequences.
This makes the recent appellate court decision of People v. Robert Landeros Vivar (2019 DJDAR 11584) quite surprising – and some would say appropriate, given the apparent trend of allowing withdrawal of a plea, it seems, just upon any request.
Mr. Vivar was born in Mexico in 1956. He immigrated to the United States in 1962 and lived in Riverside County until his removal in 2003. He does not speak Spanish at home. He has two children who are U.S. citizens and six grandchildren who are U.S. citizens.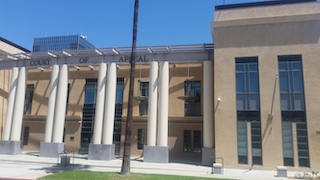 4th Appellate District Division 2 Riverside
In the mid-1990's, Vivar became a methamphetamine addict. In 1998 or 1999, he received a referral to the Residential Substance Abuse Treatment (RSAT) program and graduated thereafter.
However, he began used amphetamines again in the fall of 2001 at age 45. On the evening of February 16, 2002, he went into a grocery store in Corona. A loss prevention officer observed Vivar stuffing 12 boxes of Sudafed into his jacket and walk out of the store. When detained by loss prevention, he explained that he was going to give the Sudafed to someone else to manufacture methamphetamine and that he would be paid with methamphetamine for shoplifting the Sudafed. He then told the same thing to police and was arrested.
He was charged with possession of materials with the intent to manufacture methamphetamine (Health & Safety Code § 11383(c)) and petty theft with a prior conviction (Penal Code § 666), both felonies.
He opted to use the services of the Riverside County Public Defender and was represented by Jennifer D.

During plea negotiations, he had to chose between a deal of two years in state prison for commercial burglary and a deal of two years state prison, suspended, with one year in county jail, plus re-referral to the RSAT program for a plea to possession of materials with intent to manufacture methamphetamine.
Vivar chose one year in county jail and a referral to the RSAT program. Before entering his plea, he signed a plea form that acknowledged, "If I am not a citizen of the United States, I understand that this conviction may have the consequences of deportation, exclusion from admission to the United States and denial of naturalization under the laws of the United States." He also initialed a form stating he had adequate time to discuss with his attorney the consequences of his plea.
The trial court then sentenced him to two years in state prison, suspended and placed on three years of formal probation with one year in county jail with a recommendation that he be placed in the RSAT program.
After a few days in jail, he inquired about starting the RSAT program and was told he was going to be removed due to his conviction for violating Health & Safety Code § 11383(c). He indeed then was deported back to Mexico seven months later in January, 2003.
In January, 2018, he filed a motion to vacate his conviction under the new Penal Code § 1473.7, which permits one to withdraw a plea based on inadequacy of the immigration admonishment.

Judge Bambi Moyer denied the motion, finding that Jennifer D. had advised Vivar exactly as her e-mails claimed, which was that she advised all her "non-citizen clients that deportation was a possible consequence of a felony conviction, which is consistent with the language in the plea form."
Vivar then appealed the ruling to the Fourth Appellate District in Riverside, which affirmed Judge Moyer's ruling. The appellate court found that Jennifer D.'s representation was constitutionally ineffective because she did not research the specific immigration consequences of Vivar's plea and attempt to negotiate a plea that took Vivar out of the deportable class of convicts. People v. Barocio (1989) 216 Cal.App.3d 99, 107.

However, Vivar was not prejudiced by this deficiency because Jennifer D.'s notes indicated that Vivar opted for the possession plea over the commercial burglary plea for the independent reason that he wanted to received drug addiction treatment. Without evidence that he was misinformed that he would avoid deportation, the error was without prejudice.
We see this opinion as somewhat ominous for future petitioners seeking 1473.7 relief to vacate a plea. Judges will look closely at the basis for defendant agreeing to a particular plea to excuse prior defense counsel.

The citation for the Fourth Appellate District Court ruling discussed above is People v. Robert Landeros Vivar (4th App. Dist., 2019) 43 Cal.App.5th 216.

For more information about withdrawal of a plea due to an attorney's failure to advise defendant about the immigration consequences, please click on the following articles: