Pasadena, Shoplifting at Target, Plea to Trespassing, $100
Our client, age 47, went to the Target on Colorado Boulevard just west of the intersection with Lake Avenue. It was early in the morning, right after Target opened for business. Later that day, she was headed to Santa Monica beach with her kids and their friends and wanted to buy a few things.
She walked up and down aisles, picking up a package with ten pairs of panties for herself (not for the beach), some colorful straws for the beach, a men's size swimsuit for her son, some temporary tattoos, a pair of sweatpants, a sweater and a shirt.
In 50 Words or Less: Pasadena, Client with no criminal history and age 47 shoplifts $145 worth of items from Target, case negotiated to trespassing (Penal Code § 602(m)) and $100 fine.
She then proceeded toward the checkout, but just walked right by it and out the front door. Within ten feet of exiting the store, she was stopped by Target's loss prevention personnel.
Our client immediately began crying because she had no criminal record and realized her poor judgment was about to change that. She worried about being locked in jail. She worried about what her teenage son would think of her, as she was a single mom. She feared she would lose her job as an executive assistant at a public relations firm.
Loss prevention at Target inventoried her bag of items and asked her why she did it. Our client lied, claiming she had just lost her job and was fearful of losing her house. She hoped loss prevention would take sympathy on her and let her go.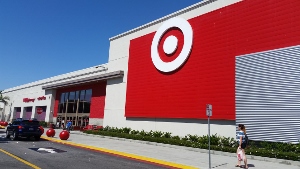 Instead, the Pasadena Police were summoned to the store and transported our client to the police station, where she was booked and spent several hours, eventually being released about 4:00 p.m. in the afternoon. It was a day from hell. She was panicked about what her friends, who she had plans to meet later that day, and her son would think.
Once released, she called her son, her friends and then Greg Hill & Associates. She talked to Greg Hill, explaining what had happened and asking what a judge might do with her. Greg explained how such cases generally are prosecuted and what she could do to help herself. He recommended that she immediately take an online shoplifting prevention course offered by the National Association of Shoplifting Prevention, Tom Wilson Counseling or Logan Social Services and that she send Greg her resume, along with any letters of recommendation and awards she had (a "Good Gal Packet").
The client immediately did all of this. Greg then wrote Target, requesting the store security video, as well as the Pasadena Police Department and the Pasadena City Attorney's Office, requesting the police report, the store security video and any statements of witnesses and our client.
The Pasadena Police department sent Greg the police report, who then shared it immediately with the client. The client then told Greg what was wrong with the report and what was missing.
Greg then appeared on the client's behalf in the Pasadena Superior Court and, over three months and three appearances, was able to persuade the Pasadena City Attorney to dismiss the shoplifting charge (a violation of Penal Code § 484(a)) and amend the complaint to instead allege trespassing (Penal Code § 602(m)), which is not a crime of dishonesty. Greg was also able to negotiate the fine from $250, plus penalties and assessments (a total owed of about $1,140), to $100, plus penalties and assessments (a total of about $420).
The client would be placed on three years of informal, or summary, probation, and also have to pay a booking fee to the City of Pasadena.
The client was happy with the end result because she avoided a crime of dishonesty on her record and also had very low fines. She felt that her employer would not terminate her with a conviction for trespassing, rather than petty theft.
For more information about the issues in this theft offense case summary, click on the following articles:
For more information about theft and robbery crimes, please click
here
to watch our theft offenses video.
Contact us.