Pasadena, Early Termination of Probation & Expungement
Our client, age 47, was invited to go to the beach. She lived in Pasadena, so going to the beach was not something she did regularly, especially as a single mom with three kids.
She had no bathing suit, her kids had no bathing suits and no one had flip flops. She also was not financially able to simply go over to Target nearby and buy all such items.
In a Nutshell: Informal, or summary, probation ended early for our client, age 47, who was convicted of trespassing (Penal Code § 602(m)) after being caught for shoplifting at the Target in Pasadena. The trespassing conviction was then expunged.

She did, however, go to the nearby Target on Colorado Boulevard. Once inside, she loaded a package of twelve panties, fake tattoos, colorful straws, a bathing suit for her son and a pair of flip-flops for herself into her cart. She had a large purse with her.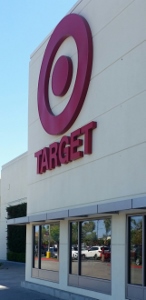 Our client had no prior history. She had lived a life of always following rules and, once she had children, she was determined to set a good example for them by continuing to do the same thing.
However, she loaded the above described items into her purse and walked out of the store. The loss prevention officers at Target immediately stopped her as she walked out the back of the store to the covered parking lot to the rear.
She was taken back to a small officer in Target and asked to empty her purse. Crying, she did so. She was later charged with a violation of Penal Code § 484(a), petty theft, in the Pasadena Superior Court.
She retained Greg Hill & Associates to handle her case. She was deathly afraid of having a criminal record for theft, as she working for a political consulting firm and knew such a record might mean termination from employment.
Greg recommended that before her arraignment, she should enroll in and complete an online shoplifting prevention course, either through Tom Wilson, Logan Enterprises or the National Association of Shoplifting Prevention. She immediately did so and gave Greg the certificate of completion to take to court with him for her arraignment.
Greg showed the Pasadena City Prosecutor handling the case the certificate of completion and explained our client's concerns. The prosecutor agreed to amend the complaint to alleged a violation of Penal Code § 602(m), trespassing. This offer, the reader should note, was just a few months before passage of AB2124, the Los Angeles County pilot program that allowed judges discretion to offer diversion in such cases.
Greg explained the offer of a plea bargain to the amended complaint for trespassing and the client agreed. She was then placed on three years of summary probation, conditioned upon her staying out of all Targets and paying a court fine of $150, plus penalties and assessments.
The client immediately paid the fine and dutifully stayed out of all Targets. After about a year and three months, her daughter tore her ACL and was placed in a wheelchair for four months. The client's health insurance only paid for a small part of the medical treatment and our client's savings were quickly evaporating to pay medical expenses.
The client needed a new job that paid more and before seeking such a job, she wanted her probation to end and to have the conviction expunged. She contacted Greg Hill & Associates to see if that was possible. Greg said it was.
Greg and his team then prepared, filed, served and appeared at a hearing on the motion for modification of probation so as to end it. The kind judge in Pasadena granted the motion, noting that the motion addressed all the issues that he needed to consider. This nice comment was particularly appreciated by our office.
Greg Hill & Associates then quickly filed the petition for dismissal under Penal Code § 1203.4 ("expungement"), which the same judge also granted.
For more information about early termination of probation and expungement issues, please click on the following articles:
Contact us.