Palos Verdes, Domestic Violence Case, Mental Disorder Diversion
In a Nutshell: Mental Health Diversion granted in misdemeanor domestic violence case in Torrance Superior Court. Our client, age 56, allegedly hit his wife, approximately the same age, on the backside after she woke him up repeatedly at 4:00 a.m. to ask him where some notecards were located.

Our client, age 56, was sound asleep one morning at his home in Palos Verdes Estates. At about 4:00 a.m., his wife woke him up to ask him where some note cards were that she needed later that day. He told her they could look for them in the morning. She persisted, apparently obsessed with knowing this information immediately.
Both our client and his wife suffered from multiple sclerosis. His wife's form was far more advanced and she was confined to a wheelchair. His form was not so advanced, as he was able to walk around and did perform most of the home-care tasks for his wife. His MS, however, was nonetheless significant, as it forced him to retire early as an airline pilot.
His anxiety and depression over his progressively worsening condition, as well as that of his wife, made his wife's irrational demands on him at 4:00 a.m. too much. He did not like being the one who had to always attend to her, twenty-four hours a day, even when the demands could certainly wait.
He responded by hitting her on her rear end and telling her to just wait until the morning. The two then went back to sleep and he thought the issue was over. In the morning, he did find his wife's note cards, too.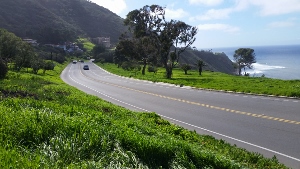 The defiance of her 4:00 a.m. demand angered his wife nonetheless, so when her husband was out of the house, she called the Palos Verdes Estates (PVE) Police Department and reported the incident. The PVE police came and arrested our client on a misdemeanor violation of Penal Code § 243(e)(1), battery upon a co-habitant or spouse.
Our client was shocked. Once released, he contacted Greg Hill & Associates and spoke to Greg Hill about the incident.
Greg listened to the client explain what had happened and described how domestic violence cases are generally handled in Torrance. The client had mentioned to Greg that he had also served in the U.S. Air Force before becoming an airline pilot. Greg responded that it may be possible for the client to have his case diverted under military diversion (Penal Code § 1001.80).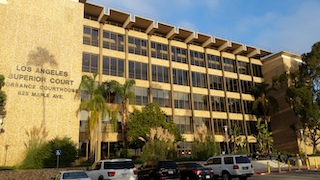 Torrance Courthouse
The client also mentioned that immediately after the incident, he began seeing a psychiatrist and was diagnosed with depression and an anxiety disorder. Greg responded that there was a new "mental disorder program" under Penal Code § 1001.36 that also might be available for him to avoid a conviction. After all, the client had no prior criminal history and Greg thought this would be wise to preserve if he someday needed more on-hands medical care (MS was a progressive disease) in a residential facility if there were admittance standards.
Greg explained the criteria for the new program, which had only become effective in July 2018 and how it allowed a diversion period of up to two years.
Greg then explained what was needed for the judge to consider granting mental disorder diversion and the client worked with his psychiatrist to have him prepare a suitable letter explaining our client's depression and anxiety disorder as being in the DSM manual, that the mental disorder condition would improve with treatment, that the disorder played a significant role in the alleged crime at issue and that the client would not pose a public safety danger if permitted to treat for this condition.
Greg then prepared the motion and filed it with the court. The Torrance judge ruling on the motion was skeptical of granting any form of diversion on a domestic violence case, but did so after reading the motion and hearing from our client's spouse, who came to court in her wheelchair to testify.
The conditions of diversion were that our client attend 52 court-approved batterers program classes and continue his treatment with a psychiatrist for the next two years. The judge commented that if our client seemed to be making good progress on his classes and treatment, that he may shorten the diversion period from two years.
The client was extremely happy with the judge granting the motion and thankful for the motion that Greg Hill & Associates had prepared and then argued in court.
For more information about domestic violence, please click on the following articles:
Contact us.