What Is Mental Disorder Diversion (Penal Code 1001.36)?
About one month ago, on June 27, 2018, Governor Brown signed into law Assembly Bill 1810, authorizing what many are calling "Mental Disorder Diversion."
There are loud critics of this new law, codified at Penal Code § 1001.36, but from a criminal defense perspective, we appreciate the bold attempt of the new law to address what is a persistent problem in, we estimate, over half of all criminal cases: mental disorders that are treatable, but which contribute to the commission of crime and if left untreated, only lead to more crime.
The Gist of this Article: Mental Health Diversion, originally called Mental Disorder Diversion, is a long-overdue program for those who can meet six requirements. The program is for both misdemeanors and felonies, with some exceptions for certain mental disorders and certain crimes. Judges were quite hesitant and skeptical of the program at first, but increasingly seem more comfortable with defense requests for this.

Penal Code § 1001.36 permits a judge to "put a case on hold" for up to two years while a defendant receives medical treatment for a treatable mental disorder or mental illness. If defendant "performs satisfactorily" on diversion, the judge can then order the arrest record sealed. Penal Code § 1001.36(e). This applies to any case, even theoretically murder, which we find remarkable. However, the judge is permitted to consider the facts of the crime before referring a defendant to this form of diversion.
Certain defendants suffering from specified mental illnesses or disorders are excluded from this program. Those illnesses include antisocial personality disorder, borderline personality disorder and pedophilia.

However, the more common mental disorders, i.e. schizophrenia, bipolar disorder, schizoaffective disorder and post-traumatic stress disorder are included.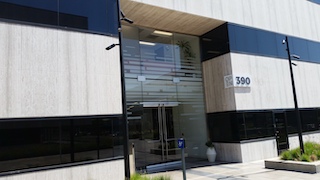 El Segundo DMV
The judge, as mentioned above, has discretion to deny such mental disorder diversion. The judge first must find that defendant "suffers from a mental disorder as identified in the most recent edition of the Diagnostic and Statistical Manual (DSM) of Mental Disorder."
Defendant must provide evidence of such a disorder in the form of a recent diagnosis by a qualified mental health expert. Penal Code § 1001.36(a)(1).
Second, the judge must find a nexus between the mental disorder and the crime. In other words, the judge must find that the mental disorder "played a significant role in the commission of the charged offense" or "substantially contributed to the defendant's involvement in the commission of the offense." Penal Code § 1001.36(a)(2). The judge can consider the police report (with all its errors), preliminary hearing transcripts (if the case is a felony), witness statements, other doctor reports, or any other evidence that defendant displayed symptoms consistent with the disorder at or near the time of the offense.
Third, the qualified mental health expert must opine "that defendant's symptoms motivating the criminal behavior would respond to mental health treatment." Penal Code § 1001.36(a)(3). The court must later find that the recommended inpatient or outpatient program of mental health treatment will meet the specialized needs of defendant. Penal Code § 1001.36(c)(1)(a). Funding for this program can be public or private funds. Regular reports will then be submitted to the court for its consideration and monitoring of defendant's progress.
Fourth, defendant must agree to diversion, as well as the terms of diversion and waive his or her right to a speedy trial under the Sixth Amendment. Penal Code § 1001.36(a)(4) and (a)(5).
Lastly, the judge must find that "defendant will not pose an unreasonable risk of danger to public safety, as defined under Penal Code § 1170.18, if treated in the community." Penal Code § 1001.36(a)(6). We believe this last requirement is the one that will be the toughest to satisfy, as the judge may consider the opinions of the district attorney, defendant's criminal history and the violence involved in the crime "and any other factors that the court deems appropriate." Id.
If mental disorder diversion is granted, defendant does not have to enter a "no contest" or "guilty plea" first. This is not delayed entry of judgement. It is a delayed entry of plea diversion.
Defendant can certainly be removed from diversion if he or she does certain things such as "picking up" a new case, even if a misdemeanor and especially if it "reflects defendant's propensity for violence." Penal Code § 1001.36(d)(1). If the treating professional notifies the judge that defendant is not doing well in the program, the judge can remove defendant from diversion and reinstate criminal proceedings.

This is one program that is worth going "all out" to have defendant referred to, as it avoids the scarring that a criminal conviction creates and allows defendant to get the treatment necessary to avoid all future criminal conduct.
For more information about diversion in general, please click on the following articles:
Contact us.