My 995 Motion Was Improperly Denied. What Can I Do?
What are my options after my Penal Code § 995 motion to dismiss was denied? This is a common question our firm answers, as most 995 motions are denied and there is often a sense of outrage.
Summary in 50 Words or Less: If your Motion to Dismiss under Penal Code § 995 was denied, look closely at the reasons the judge explained in his or her ruling. Such a ruling cannot be directly appealed, but it can be challenged through a writ of habeas corpus or a writ of prohibition.

This outrage often stems from a misperception of what the standard is for a judge to find probable cause to hold over a case, which means less evidence than to support a conviction. Probable cause can be found if "a man of ordinary caution or prudence would be led to believe and conscientiously entertain a strong suspicion of guilt of the accused" based on "some rational ground for assuming that possibility that an offense has been committed and the accused is guilty of it." Rideout v. Superior Court (1967) 67 Cal.2d 471, 474, 62 Cal.Rptr. 581.

The three options are to file a petition for writ of prohibition under Penal Code § 999a, file a petition for writ of habeas corpus under Penal Code § 1487(7) (see People v. Manson (1976) 61 Cal.App.3d 102, 170, 132 Cal.Rptr. 265) or continue plea bargaining, hoping to persuade the prosecution to resolve the case on grounds that recognize a jury might struggle with reasonable doubt, as the 995 motion suggested.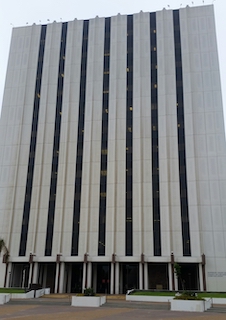 Compton
It is important to recognize that a defendant has no right to appeal a denied 995 motion.
The first option is to file a petition for a writ of prohibition in the court of appeal. Such a petition may only be made if the 995 motion was made within sixty calendar days of defendant's arraignment. Arraignment is generally understood when defendant enters a plea, or at the earliest, when the judge asks defendant to enter a plea.
The grounds should have substantial merit, as prejudice is presumed if the writ is brought before trial. If defense counsel waits until after trial to challenge a 995 denial, prejudice must be proven.
People v. Pompa-Ortiz
(1980) 27 Cal.3d 519, 529, 165 Cal.Rptr.851.
A petition for writ of prohibition must be filed within fifteen days after denial of the 995 motion, if the basis for the petition is lack of reasonable or probable cause to support an information. Penal Code § 999a. The fifteen-day rule otherwise does not apply if the basis for the writ is an otherwise improperly found information.
People v. Superior Court
(
Brent
) (1992) 2 Cal.App.4th 675, 683, 3 Cal.Rptr. 2d 375.
Retaining experienced appellate counsel is a must when the writ of prohibition applies to less than all the counts. In other words, there is a split of the case status such that defendant asks to have the court of appeal rule on part of the complaint and not the other part. An experienced appellate attorney will know how to stop the case for all counts, which can be easier said than done.
The second option is to petition for a writ of habeas corpus in the trial court, the appellate court or even in the California Supreme Court. Cal. Const. art. VI, § 10; see also Penal Code § 1508. The grounds are generally the same as those that would be argued in a writ of prohibition. The generally recommended best place to first file such a motion is at the trial court.
In re Hochberg
(1970) 2 Cal.3d 870, 87 Cal.Rptr. 681. If the trial court denies the petition, the ruling cannot be appealed directly, but defendant can file a new petition in the court of appeal. See, e.g.,
In re Joiner
(1960) 180 Cal.App.2d 250, 4 Cal.Rptr. 667. If the court of appeal denies the petition, this ruling can then be reviewed by filing a petition for review in the California Supreme Court (see Penal Code § 1506) or by filing another petition invoking the California Supreme Court's habeas jurisdiction (
In re Catalano
(1981) 29 Cal.3d 1, 171 Cal.Rptr. 667).
The third option, which we find often has the most practical merit, is simply continuing to plea bargain with the leverage gained from the preliminary hearing that a jury may struggle mightily with finding defendant guilty beyond a reasonable doubt, given the testimony that revealed such problems at the preliminary hearing.
For more information about Penal Code § 995 motion issues, please click on the following articles:
Contact us.