Motion to Vacate under PC 1473.7 – Discrediting Defendant
Some may say that the following ruling from the Fourth Appellate District, People v. Esteban Zarate Bravo (2020 DJDAR 132605), is long overdue and we would tend to agree. It is certainly not unexpected and serves as something of a cautionary tale for those seeking to vacate a conviction under Penal Code § 1473.7(a)(1).
Brief Synopsis: The following case summary may seem bad for those filing 1473.7(a)(1) motions, but we caution one not to regard this as bad because the motion arose both under 1016.5 and 1473.7(a)(1) and the defense attorney did not know there was a copy of the plea paperwork, which refuted the 1016.5 argument completely and allowed the judge to find the 1473.7(a)(1) arguments not credible.

In 1997 in Riverside County Superior Court, Mr. Bravo pleaded guilty to a felony violation of Penal Code § 273.5 (domestic violence) and a felony violation of § 273a(a) (child cruelty). Judge Jacqueline Jackson sentenced him to two years in state prison, suspended ("joint suspended") and placed him on three years of felony probation. The alleged victims were his wife and their infant son.
Twenty-one years later in 2018, Mr. Bravo filed a motion under Penal Code § 1473.7 to vacate his conviction. The motion was also filed under Penal Code § 1016.5. He argued that he was inadequately admonished as to the immigration consequences of his guilty plea during the plea bargain process such that his plea agreement was not entered into willingly, intelligently and voluntarily.

He explained that he is a native of Mexico and Spanish is his native tongue.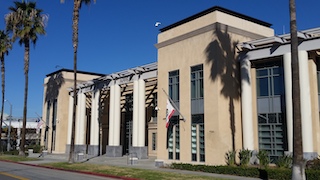 4th Appellate District Division 2 Riverside
In 2019, Judge Jackson denied the motion. Her ruling explained that when Mr. Bravo entered his plea, he used a Spanish-language interpreter and initialed warnings that advised him his plea may have the consequence of deportation, exclusion from admission to the United States, or denial of naturalization. She also noted that "he was released from custody that day and returned to his construction job without being fired and could therefore support his spouse and their child."
Of more importance, "defendant was informed by counsel and the prosecution that Immigration and Customs Enforcement (ICE) would conduct a sweep of the jail where he was being held by the next morning; being released that afternoon allowed him to avoid the ICE sweep and likely deportation."
The judge further noted that "at the time he prepared his declaration, which he executed on November 19, 2018, he was under the belief that no copy of the plea agreement existed." The trial court, however, found a copy of the agreement to quote the admonitions given to defendant and defendant acknowledged that the admonition had been given.
Lastly, the judge noted that the defendant's declaration accompanying the motion stated under oath that he was never so admonished. The judge further regarded the remainder of the declaration as "self-serving" and discredited his claim that he was not admonished of the future immigration consequences of his plea. The motion was therefore denied.
Mr. Bravo then appealed this ruling to the Fourth Appellate District, which affirmed the trial court.

In the Fourth Appellate District's ruling, it noted that while the trial court's ruling may pose difficulties for defendant, it was not an abuse of discretion.
The ruling otherwise contains some dicta that is worth sharing here. The appellate court noted that personal attachments to the United States, including family, may certainly be evidence of a defendant's desire to vacate an earlier plea based on a lack of understanding of immigration consequences and therefore, having made a plea that was not entered into willingly, intelligently and voluntarily.

For example, in In re Hernandez (2019) 33 Cal.App.5th 530, at 534, the Fourth Appellate District noted that defendant was brought to the U.S. from Mexico at age three. At the time of her appeal in 2019, she had become a lawful permanent resident of the United States and had three minor children who were all citizens of the United States and of whom she was the sole caretaker after the death of their father. She had no family left in Mexico. These facts factored into the determination that she would not have pleaded guilty if she had known it would lead to deportation. Id., at 547-548; see People v. Patterson (2017) 2 Cal.5th 885, at 889 ("These considerations, along with any others that bear on defendant's state of mind at the time of the plea, may assist courts in evaluating a later claim that the defendant would not have enter the plea had he or she understood the plea would render the defendant deportable.").
The thing to note, we believe, from this ruling is that defendant perhaps overstated his argument by stating no plea agreement existed when his attorney could have easily inspected the court file to examine if it was present. Moreover, we believe the stronger argument is that even if the immigration admonition was provided, there is very good law that this does not sanitize the plea.

The important analysis is whether defendant understood the admonition to apply to him or her personally and if the defendant is on a green card or other type of visa, he or she may conclude that this does not apply to him or her.

Likewise, such an admonition is given to even those defendants who appear to be U.S. citizens, so it appears to just be given to everyone without any particular emphasis toward one defendant or another.
The citation for the Fourth Appellate District Court ruling discussed above is People v. Esteban Zarate Bravo (4th App. Dist., 2021) 58 Cal. App. 5th 1161, 273 Cal. Rptr. 3d 211.

For more information about motions to vacate a conviction under Penal Code §1473.7, please click on the following articles: