Ineffective Assistance of Counsel Required in 1437.7 Relief?
In January, 2017, the California legislature passed Penal Code § 1473.7. This new law permitted someone not in custody to file a motion to vacate a conviction or sentence as legally invalid due to a prejudicial error damaging the person's "ability to meaningfully understand, defend against, or knowingly accept the actual or potential immigration consequences of a plea of guilty or nolo contendere."
The Gist of this Article: With the passage of Assembly Bill (AB) 2867, defendant no longer needs to prove ineffective assistance of counsel in seeking to vacate a conviction under Penal Code § 1473.7 for failure to understand the immigration consequences of a plea.

As motions were filed seeking such relief (our office filed several), judges routinely interpreted the new law to mean that in order to vacate a conviction, one had to show ineffective assistance of counsel (IAC) in causing such an invalid conviction or sentence. This interpretation seemed consistent with U.S. Supreme Court precedent in
Strickland v. Washington
(1984) 466 U.S. 668 requiring this to vacate a conviction as a Sixth Amendment violation.
However, this proved to be a tough standard to meet and many such motions were denied because petitions could not persuade a judge that the attorney involved provided IAC.
Our legislature realized that this obstacle perhaps missed the real point of an invalid conviction: defendant's own lack of recognition or realization of what he or she was agreeing to in a particular bargain.
On January 1, 2019, in Senate Bill 2867, the California state legislature added to 1473.7 a provision that "[a] finding of legal invalidity may, but need not, include a finding of ineffective assistance of counsel." This was added in § 1473.7(a)(1).
It is against this legal background that the reported opinion of
People v. Fernando Vargas Mejia
(2019 DJDAR 5941) is relevant towards this new twist on 1473.7.
In 1993, Mr. Mejia was arrested in Santa Ana after allegedly making a sale of cocaine for $80 and for having more cocaine in his car.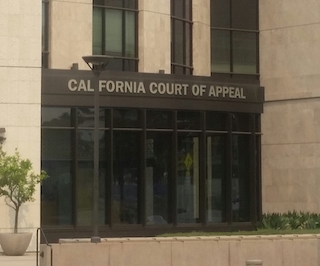 4th Appellate District Division 3 Orange County
In January, 1994, Mejia entered into a plea bargain to resolve the case. He pled guilty to a violation of Health and Safety Code § 11352 (sale of cocaine) and 11351.5 (possession of cocaine for sale). He was placed on formal probation with 120 days in Orange County jail.
Twenty-three years later, in September, 2017, Mejia filed a section 1473.7 motion to vacate his conviction as legally invalid. Mejia, an immigrant from Mexico, argued that when his attorney told him to enter guilty plea, the attorney told him it was the only thing to do and never discussed the adverse immigration consequences.
The Orange County judge hearing the motion, Cheri T. Pham, denied the motion. She found that Mejia did not prove IAC caused the conviction or sentence.
In 2018, Mejia filed his appeal to the Fourth Appellate District. While his appeal was pending, section 1473.7's amendment became law, removing the requirements that IAC be established.
The issue remained whether Mejia otherwise still showed his conviction was legally invalid.
Mejia's original motion described how when he was arrested in 1993, he was just twenty-two years old, married, and with an infant son. He had come to the United States at age fourteen. After the preliminary hearing, he hired a private attorney (now deceased) "who barely spoke to me or asked me any questions about what happened. He would just appear in court and tell me when we'd be coming back."
Mejia described how on the day he pleaded guilty, and before signing the plea paperwork, the attorney "told me I was guilty. I had no choice but to take the deal. He said if I didn't take the 120 days in jail, I would face many years in prison."
The attorney "never asked me about my immigration status even though it was clear I was not American because all our conversations occurred through a Spanish interpreter." He never explained to Mr. Mejia that he would be imminently deportable if he accepted the plea, "He told me to sign all the boxes on a form and just do what he told me."
Mejia argued that had he known that "the charges would result in imminent deportation and would have precluded any defense to deportation, I would have chosen to fight the charges or try to negotiate a result that would not destroy my chances of staying in the United States." He added, "I never would have simply accepted responsibility if I knew I'd be deported."
The Fourth Appellate District court noted that Mejia faced six years and four months in state prison if convicted of the charges, but he resolved the case for just 120 days in county jail. It also noted that before the plea in the case, Mejia had his entire family living in the United States, so he had no one to rely upon if deported back to Mexico.
Mejia also testified in the trial court hearing on the motion that he would have accepted more time in county jail if it meant he would not be separated from his family. He explained further that he is still married to the same women and they have two grown, adult children now.
The Fourth Appellate District then analyzed the trial court's thirteen page ruling on the motion. It seemed to base its ruling denying the motion, entirely on a finding that Mejia had not established IAC. This suggested that if IAC were not necessary, it would have granted the motion.
It therefore found there was a "reasonable probability that he would not have pleaded guilty and likely would have taken his chances at trial had he meaningfully understood the certain and dire immigration consequences of his 1994 guilty pleas."
The Fourth Appellate District therefore reversed the trial court and ordered the conviction vacated.

The citation for the Fourth Appellate District Court ruling discussed above is People v. Fernando Vargas Mejia (4th App. Dist.) 36 Cal.App.5th 859.

For more information about immigration issues involving convictions, please click on the following articles:
Contact us.