May a Judge Grant an 851.8 Petition After a Conviction?
As criminal defense attorneys, it is intellectually stimulating to see how a statute is stretched to apply to facts that our legislators may never have considered. The courts then must decide if the intent of legislators was to allow the statute to help certain people in such situations.
The Reader's Digest Version: A petition for factual innocence (PFI) will be denied always if one files it after being convicted of a crime, even if that conviction is later expunged, as the following case summary explains.

The provision under Penal Code § 851.8 for a judicial finding of factual innocence has seen more than its fair share of such testing. We feel this statute, with its provision for sealing an arrest record, is so eagerly invoked because many people wish to seal an arrest record, effectively erasing it from one's criminal history.
In the following opinion from the Fourth Appellate District, Devashish Mazumder filed a petition for factual innocence, or PFI, in the Orange County Superior Court following expungement of her conviction for simple battery.
In June, 2010, the Orange County District Attorney's Office filed a felony complaint against Mr. Mazumder charging him with two counts of felony assault with a deadly weapon. The case was eventually resolved via a plea bargain wherein Mr. Mazumder agreed to enter a guilty plea to misdemeanor battery. The People then dismissed the two felony assault charges under Penal Code § 1385 ("in the interest of justice"). The judge then placed Mazumder on informal, or summary probation.
Ms. Mazumder fulfilled all the terms and conditions of probation and completed probation. He then filed a petition for dismissal under Penal Code § 1203.4, commonly called an expungement motion. The judge granted this, allowing him to withdraw his guilty plea and the case was dismissed.
Four years later, Mazumder filed a petition for factual innocence to seal and destroy his criminal records under Penal Code § 851.8(c), which is also known as a petition for factual innocence or PFI. Mazumder argued that he was innocent of battery, "having pled guilty as a means of avoiding the risk of conviction of the felony . . . assault charges."
The trial court judge denied that petition, reasoning that 851.8(c) affords relief only in cases "where no conviction has occurred." Here, Mazumder pleaded guilty to misdemeanor battery and is therefore ineligible for relief.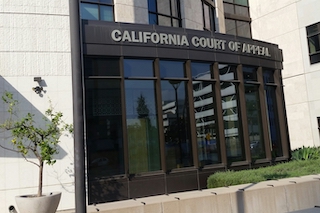 Court of Appeal 4th District Division 3 Orange County
Mazumder then filed his appeal to the California Court of Appeal, Fourth Appellate District (Orange County), which affirmed the trial court judge. In
People v. Devashish Mazumder
(2019 DJDAR 3441), the appeals court first noted that petitioner's burden of establishing factual innocence is "incredibly high" and as requiring "no doubt whatsoever"
People v. Esmali
(2013) 213 Cal.App. 4th 1449, 1459. It further noted that "Section 851.8 is for the benefit of those who have not committed a crime."
People v. Adair
(2003) 29 Cal.4th 895, 905.
The appeals court also noted that "[E]stablishing factual innocence . . . entails establishing as a prima facie matter not necessarily just the at the arrestee had a viable substantive defense to the crime charged, but more fundamentally that there was no reasonable cause to arrest him in the first place."
People v. Matthews
(1992) 7 Cal.App.4th 1052, 1056, italics added;
People v. Bleich
(2009) 178 Cal.App.4th 292, 300 [petitioner "was actually innocent and under no set of circumstances could be subjected to the criminal process."].
Turning to Mazumder's appeal, the appellate court stated "Mazumder's novel interpretation of section 851.8 would lead to absurd results." Relief under 1203.4 does not render the conviction a legal nullity.
People v. Vasquez
(2001) 25 Cal.4th 1225, 1230;
see also, e.g., People v. Field
(1995) 31 Cal.App.4th 1778, 1787 [section 1203.4 dismissal does not make the conviction records unavailable to the public];
see People v. Frawley
(2000) 82 Cal.App. 4th 784, 791 ["Section 1203.4 does not, properly speaking, 'expunge' the prior conviction]. The prior conviction continues to exist in perpetuity as a matter of law, despite the dismissal.
See, e.g., People v. Diaz
(1996) 41 Cal.App.4th 1424, 1429-1430 [charge dismissed under section 1203.4 can later be alleged as a prior strike]; compare
People v. Barro
(2001) 93 Cal.App. 4th 62, 66 ("dismissal under 1385 . . . operates, as a matter of law, to erase the prior conviction as if the defendant had never suffered the conviction.").
Here, Mazumder's case, the conviction for battery still occurred and it still persists as a matter of law, so it precludes him from obtaining finding of factual innocence under 851.8(c). Therefore, his appeal was denied.
We present this summary because we have had folks call us asking us to do exactly what Mazumder did. We have always declined such an invitation, explaining what the appeals court explained here. It is nice to now see a published decision laying out, far more eloquently, what we have told many who sought to have us try what Mazumder failed to accomplish.
The citation for the Fourth Appellate District Court ruling discussed above is People v. Devashish Mazumder (4th App. Dist., 2019) 34 Cal.App.5th 732.

Contact us.