Manhattan Beach, Peeing in Broad Daylight, Plea to PC 415
Our client, a recent graduate of Mira Costa High School and now a freshman at Santa Barbara City College, was back in town for a weekend with his family. He spent the day at the beach and while driving back home to his parents' house in Hermosa Beach, he stopped by an alley in Manhattan Beach. He had to pee.
Synopsis: Client, Age 19, caught urinating in public in broad daylight, ticketed for violation of Manhattan Beach Municipal Code § 4.102.010 as a misdemeanor, case resolved for infraction with court fines.

It was about 3:00 p.m. in the afternoon, unlike most cases of public urination which are related to drinking at night at a bar or restaurant. The client ran over behind a utility pole to urinate, but a passing Manhattan Beach Police Officer spotted out client in the act.
The officer stopped his patrol car and ordered our client to stop urinating, which our very surprised client did. The officer then demanded that our client produce his driver's license, which our client handed over. The officer was quite angry with our client, asking him why he thought urinating in public was illegal and asking him if he wanted to go to jail. The officer was not used to seeing someone urinate in broad daylight when there were restrooms available if one just drove home or went to a restaurant.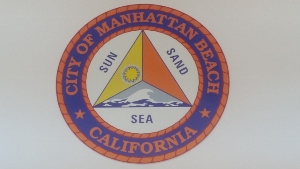 The police officer then handed our client a ticket for violating Manhattan Beach Municipal Code § 4.102.010. The ticket was marked as a misdemeanor and had a promise to appear, which our client signed, obligating him to appear in the Torrance Superior Court on a date after his school would start in Santa Barbara.
The client returned home to advise his parents of his predicament. His father was aware that an attorney could appear for his son on this type of offense, so he telephoned Greg Hill & Associates. His father spoke with Greg Hill and told him what had happened to his son. He explained that his son had already returned to college in Santa Barbara and needed an attorney to appear for his son. He also wanted to know how such cases are resolved in Torrance Superior Court.
Greg explained that such cases from Manhattan Beach were handled by the same judge and the same prosecutor as other similar cases Greg had handled for the same offense in Manhattan Beach. The prosecutor was a nice, reasonable woman who would most likely resolve the case as an infraction for the client. The judge was also a patient man whose demeanor caused the courtroom to be reasonable and fair.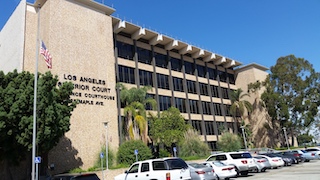 Torrance Courthouse
Greg Hill & Associates was then retained and appeared for the client on the appointed day. As Greg expected, the prosecutor did agree to reduce the offense to an infraction if the client returned to court in four weeks after paying a $275 fee to the City of Manhattan Beach and a $100 fee to the Los Angeles Superior Court.
The client's father took care of ensuring both payments were made and gave Greg the receipts for each payment. Greg then appeared in court on the further date and showed the prosecutor the receipts. As promised, the prosecutor amended the complaint to allege the Manhattan Beach Municipal Code section 4.102.010 violation as an infraction. The misdemeanor allegation was then dismissed.
This resolution was greatly appreciated by the client because he avoided a misdemeanor conviction, which would have terminated his student loans and made them payable at once (if his student loans were like most student loans). This meant he was able to continue his college education. This also certainly made his father very happy. Resolving the case as an infraction also meant the client would not be on any form of probation, so this case would not be a hindrance to the client being hired for a summer job or internship.
For more information about the issues in this public urination case summary, click on the following articles:
Contact us.