Manhattan Beach, 25 Annoying Phone Calls, Two Years Prison
Our client, age 31, was arrested for allegedly making approximately twenty-five phone calls to a local auto mechanic because our client was convinced the mechanic did a bad job when fixing his car. Our client allegedly told the mechanic that he was going to kill him and that he knew where the mechanic lived. Our client left several voicemails on the business' answering machine threatening to kill the mechanic, but not twenty-five as the mechanic claimed.
Synopsis: Manhattan Beach, felony criminal threats (approximately 25 annoying calls) and three probation violations, resolved for two years in state prison, Torrance courthouse.

Unfortunately, while the client did certainly make a few angry phone calls, he was on probation for two other criminal threats cases as well as a domestic violence case, so when the Torrance District Attorney learned of our client's calls to the mechanic, three probation violation cases were filed, along with the two counts, each a strike, in the felony complaint filed in Torrance.
Our client was actually a very sympathetic person. His IQ was measured far below average and he was controlled in his every move and thought by a Rasputin-like older sister, who had his best interest in mind, but was herself perhaps mentally ill. He did not have good self-control because he was mentally perhaps six or seven-years-old.
While the client did indeed have anger management issues and impulse control weaknesses, his diminished capacity to understand the nature of what he was doing over and over was a big issue. The efficacy of his medication to control his schizophrenia was also relevant. Our client also had a criminal history for forgery, driving without a license and violating other court orders. He came from Israel with his sister, who he depended upon entirely, but she herself was demeaning to him and could be violent.
A specially assigned District Attorney from the "Stalking and Threat Assessment Team" in downtown Los Angeles was assigned to the case (this attorney later became a judge in 2018). Initially, the client opted for representation by the public defender, but the public defender refused to meet with our client and refused to meet with the client's sister, who was a very persistent person and demanded many meetings.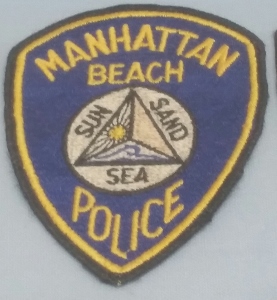 The case went through the Preliminary Hearing and the offer never changed. Trial was approaching and the client faced eight years in state prison. However, the special prosecutor made a last and final offer of four years in state prison.
The sister then contacted Greg Hill & Associates. Greg immediately met with the client and the sister, who insisted that her brother was "not going to like prison." She strongly urged some form of treatment, but Greg warned her that due to his lengthy criminal record and this case involving violence, he was most likely not eligible.
Greg thus suggested a Penal Code § 1203.03 program to evaluate our client's suitability for prison. As a condition to entering this 90-day program (at Norco), our client entered an open plea of no contest to the court to one count. This is a program that must be approached with caution. It is reserved for those with the most severe mental disabilities, such as our client.
While evaluated for probation, our client did not do as well as we had hoped. However, a psychiatrist did evaluate him and, surprisingly, recommended probation. At sentencing, Greg Hill argued that due to the client's significant mental and psychological issues, the psychiatrist's report should be given the most weight and the court should sentence our client to probation.
The court agreed in principal, but sentenced our client to the midterm of two years, with all probation violation cases consolidated. Had the court decided to "max out" our client, eight years would have been the sentence.
With the credit for time served in the 1203.03 program and other time credits before he was bailed out, he will serve a minimum of one year and two months before being released.
For more information about the issues in this case summary, click on the following articles:
Contact us.