Do Presentence Custody Credits Apply to Time at Patton?
No one who serves time at Patton State Hospital will say they enjoyed it. The family of anyone at Patton usually worries that the longer their loved one is there, the more likely the person will become insane, if the person were not admitted there already insane.
In a Nutshell: Presentence credits generally do not apply to custody time at Patton, but when a doubt is declared and defendant faces time on a misdemeanor, that time in county jail can count toward total custody credit and wipe out any custody time.

It should come as no surprise that attorneys try to have clients released from Patton as early as possible. Just when is that?
Under Penal Code § 1370(c)(1), a person who is found incompetent to stand trial may be committed to a place such as Patton for the lesser of three years or a period equal to the maximum term of imprisonment for the most serious offense charged.
If a person does serve time prior to being committed to a place like Patton, that time may be used to reduce the period of commitment under Penal Code § 1370(a)(3)(c), but only when the commitment is measured on the maximum term of imprisonment. In other words, when the term of commitment is three years, pre-commitment credits do not apply.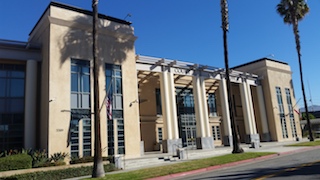 4th Appellate District Division 2, Riverside
This is not often well-understood, as the case of People v. G.H. (2014 DJDAR 14731) exemplified.
In May, 2010, G.H. was charged with felony elder abuse likely to produce great bodily harm and death (Penal Code § 368(b)(1)), assault likely to produce great bodily injury (Penal Code § 245(a)(1)) and misdemeanor elder abuse likely to produce great bodily harm or death (Penal Code § 368 (c)).
In September, 2010, G.H.'s counsel declared a doubt, under Penal Code § 1368, as to defendant's competency to stand trial. In response, the trial court suspended criminal proceedings and appointed two psychiatrists to evaluate G.H.
The judge then read the doctors' reports and found G.H. incompetent to stand trial. He was then committed to Patton until competent to stand trial, but not to exceed a period of three years. In doing so, it awarded G.H. 143 days of actual custody credits and 142 days of good conduct credits for a total of 285 days (nine months) of pre commitment credit.
Two years and three months later, counsel for G.H. asked to have G.H. removed from Patton, based upon his pre-commitment credits being applied to the time there, making three years. The motion for release was opposed by the People, who argued that pre-sentence credits, as authorized under Penal Code § 4019 for most defendants, were not available to reduce the three-year commitment under Penal Code § 1370.
The Riverside County trial court, Judge Mark E. Johnson, agreed with the district attorney and denied G.H.'s motion for release.
G.H. then appealed the ruling up to the Fourth Appellate District. G.H.'s argument on appeal was that the denial of pre-commitment credits based on the level of a crime alleged violated his right to due process and equal protection.
The Fourth Appellate District then affirmed Judge Johnson, citing to
In re Banks
(1979) 88 Cal.App.3d 864 and
People v. Reynolds
(2011) 196 Cal.App.4th 801.
In
Banks
, defendant had been found guilty of a misdemeanor that carried a six month term maximum. Before the sanity phase of his trial, he was committed. He had already served sixty days in county jail, so his maximum commitment was six months, less the sixty days. He then spent the roughly four months in the hospital and was released, as the sanity phase, whatever its outcome, was irrelevant toward his punishment because he served it.
In
Reynolds
, however, defendant faced an eight year prison sentence. He first spent eight months in jail only to be declared incompetent. He then went to Patton for fourteen months. He then was released back to jail, where he again stayed (before his case was tried, so pre-commitment) for a year before being declared incompetent again. Defendant than objected to being committed again, arguing that his "good time, work time" credits meant he had already exceeded the three years in Patton. The court disagreed, saying his jail time did not count to reduce his time at Patton because his maximum exposure was eight years.
Thus, relying upon
Reynolds
, the appellate court decided that G.H. was not entitled to credit for his jail time toward his time at Patton because G.H.'s maximum exposure exceeded three years.
The citation for the Fourth District Court of Appeals ruling discussed above is People v. G.H. (4th App. Dist., 2014) 230 Cal.App.4th 1548, 179 Cal.Rptr.3d 618.
For more information about the issues in this case, click on the following articles:
Electronic Home Monitoring – How do I Request this and do I get Good Conduct Credits while Serving Time at Home?
Contact us.