What Factors Determine How Much Time I Will Serve?
In almost every case once custody time seems to be reasonably likely, our clients ask or we lead the discussion into how much time one will actually serve.
This article will seek to answer this question for California state prisons and county jails in California. It does not apply to federal prisons or any state outside California.
Summary in 50 Words or Less: How much time someone will actually serve before being released depends upon the type of charge, the overcrowding (if any) in the jail or prison, the prisoner's behavior and in the future, once Prop 57 becomes applicable to certain folks in prison, things the prisoner does in prison.

The client is usually aware of celebrities who have been sentenced to 60 days or thereabouts and only served one or two days. The client may also know that at one time, California prisons and jails were found to be overcrowded, so the client correctly anticipates that if their offense is non-violent and not too serious, they may be released early. House arrest is also well known to many of our clients.
However, not many of our clients are celebrities and even if they were, this status may have no effect anyways on the length of time in custody. Nowadays, since Assembly Bill 109 has had the effect of lowering prison populations and Prop 47 has made about ten of the more common low level felonies misdemeanors eligible for probation, the prisons are not nearly as full as they once were. Likewise, many jails are not as full as they once were.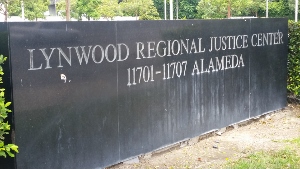 House arrest (electronic home monitoring), however, is increasingly being offered, but is not available for all offenses (i.e. not domestic violence). Recently, as of August 18, 2016, the Second Appellate District agreed to reduce bail for a gentleman named John Paul Raygoza if he agreed to be confined to his home under an electronic monitoring program. Raygoza agreed and was later convicted. He sought presentence custody credit under Penal Code § 2900.5 under Penal Code § 1203.018. The trial court denied the request, but the Second Appellate District reversed (2016 DJDAR 8525). We think this ruling may open the way for good-time, work time credit under electronic home monitoring post-conviction, which generally is not available.
If the client is sentenced to county jail, the jail may offer the client house arrest under an electronic home monitoring program offered by Sentinel. The probation department then must approve of house arrest. However, Sentinel is not free and the expense does cause some clients to pass on this option even if qualified.
If one is serving time in county jail, he or she may earn "good time, work time" credits at the rate of four days' total for every two days served under Penal Code § 4019. This ends up making the total sentence a maximum of fifty percent. It the individual is then given the opportunity for other programs, i.e. "tree farm," the client may be released even earlier.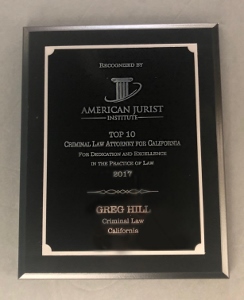 If the client is sentenced to state prison and does indeed go to state prison, the client will either serve the full sentence on the most serious cases, i.e. murder, a minimum of eighty-five percent, a minimum of eighty-percent or possibly, but less likely now after AB109, up to fifty percent. The exact amount depends upon the charges upon which one was convicted and the client's prior history.
This article will not cover sentencing enhancements, which will affect the total sentence, or when a client may be eligible for parole or compassionate release. Such enhancements include the Three Strikes Law, various enhancements in violent crimes related to use of firearms, gang involvement, in theft cases the amount stolen, in sex cases the use of force and numerous other enhancements.
If the type of case is considered a serious and violent "strike offense," as listed out under Penal Code §§ 667(b) to (j), 1170.12 and 2933(b), the client will unfortunately serve a minimum of eighty-five percent of the sentence. As mentioned previously, with some offenses, the client will serve the full sentence.
If the crime is listed as a "serious felony" under the Three Strikes Law, but not a violent felony, the client will serve a maximum of fifty percent unless he or she has a prior strike conviction. Penal Code § 1192.7(c)(23).
If the client has been convicted of a strike in the past, but the current offense is not a strike, the client will serve a minimum of eighty percent of the total sentence. Penal Code § 667(b)(5).
Since February 10, 2014, however, the California Department of Corrections and Rehabilitation (CDCR) has told the courts that all non-violent second strikers who were previously earning 20% credits have started earning 33.3% credits, except those who are required to register as sex offenders. Thus, there is some relief in sight. CDCR has told the courts that through August 2015, approximately 6,500 prisoners have been released early because of increased second-strike credits. Thousands of other non-violent second strikers currently continue to earn 33.3% time credits.
If the case is neither a three strikes case and the client does not have a prison prior within five years, he most likely will serve a maximum of fifty percent of the sentence. The total time can be significantly reduced if the client makes himself available for fire camp and / or other programs.
For more information about serving time, click on the following articles:
Contact Greg Hill & Associates