Los Angeles, Criminal Threats Between Neighbors, Dismissed
Our client was arrested after going to a neighbor's house and allegedly making threats to the neighbor that he would kill him. Our client believed his neighbor was having an affair with his wife.
The threats were specific in nature in that our client promised to carve out his client's heart from his chest with a butter knife and then throw the heart in the street for a car to run over. The threats were recorded on an answering machine, which the neighbor then played for the police.
What One Should Learn from This Summary: Never forget about the office hearing as an option to resolve a difficult situation wherein a conviction of one party may only vindicate one party and make the situation more dangerous. The following case exemplifies the type of case where an office hearing is a wise choice to resolve a case.

Our client later found out that the neighbor indeed had an affair with his wife, as the neighbor continuously left messages for our client's wife on her voice mail. Our client played them back and grew enraged.
Our client then approached his neighbor in person at his house a second time and again threatened him, saying, "your days are numbered," but never placed one hand on him. The lack of physical contact was witnessed by our client's friend, who was over at the house drinking beer and watching wrestling on TV.
The neighbor complained to the Los Angeles Police Department and they responded within minutes. Our client was charged with a violation of Penal Code Section 422 (Making Criminal Threats), a felony and a strike offense.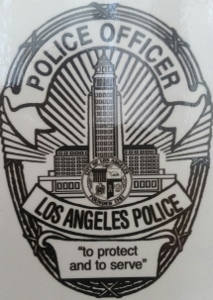 Criminal threats is often a tough case for the prosecutor because it is commonly a "he said, she said" situation where proving the threats were actually uttered is difficult and because there is often ulterior motives between the parties, such as a pending divorce, money owed, infidelity, a firing of an employee at work, etc., that affects the credibility of each party.
Here, however, the threats were recorded on an answering machine in first instance and witnessed by a neighbor in the other instance.
Our client, however, was 35 years old with no prior criminal history of any sort. He was understandably upset because it was obvious that his wife really was cheating on him. Our client was also a Marine veteran and an upstanding member of society.
Greg Hill discussed each of these things with the downtown Los Angeles District Attorney assigned to the case. As each party to the case, our client and the victim, owned their houses, it would require selling their home to move. They were literally right next to each. They shared a common fence.

Greg therefore recommended an office hearing to resolve the case, as a conviction of our client would only worsen the already tense situation. The "victim" neighbor would feel vindicated and the wife would most likely proceed to divorce more easily.
Most importantly, the so-called victim told police that he "was not really afraid" of our client, as he knew the threats would not be fulfilled. This admission was very important in showing that the victim was not put in a state of fear or anxiety of imminent harm, which is required for a conviction for criminal threats.
Surprisingly, the prosecutor agreed to an office hearing. A retired judge was then arranged to conduct a conference call with our client and the victim. Greg listened in on the call.
The retired judge discussed the facts and what he believed a jury and judge would find significant. He also discussed the wife's infidelity and whether a jury would be able to consider this. The parties talked about the situation and agreed to conduct themselves differently in the future. The phone call lasted only about 20 minutes.
When the prosecutor received notice that the office hearing had been conducted, she dismissed the complaint against our client.
Our client was very happy with the outcome, as most attorneys are not aware of the office hearing procedure and would have instead proceeded to negotiate a plea bargain, which would have involved a conviction.
For more information about the issues in this case summary, click on the following articles:
Contact us.