Long Beach, Felony Hit & Run, Four Injured, No File
Our client, age 21, was driving a car while drunk through Long Beach. As the traffic light facing him turned red, he kept going through the intersection, well after the light had changed. It was 2:00 p.m. in the afternoon.
Traffic crossed in front of him and he t-boned the other car. The cars spun around and came to a stop. Our client and his three passengers, all his friends and all also drunk, exited their vehicle and ran away, leaving our client's car behind, totaled. Multiple eye witnesses saw the accident, but each identified one of the passengers as the driver. That passenger was also apprehended by police. Police believed he was the driver due to the eyewitness agreement that he was the driver.
Case Synopsis: Felony hit and run, client abandons car at scene of accident, causes bodily injuries to four victims, no file by Long Beach District Attorney.

Four occupants of the other vehicle suffered moderate injuries.
The unlucky passenger in our client's vehicle was prosecuted for not only felony DUI (Vehicle Code § 23153), but Vehicle Code § 20002 (Felony Hit and Run). This passenger protested his innocence and our client retained us.
Detectives from the Long Beach Police Department traced the abandoned vehicle to our client, as he was the registered owner. While counsel for the unlucky passenger begged our office to have our client admit his role, we resisted, hoping that the district attorney would drop charges against the unlucky passenger and not pursue charges against our client.
It merits mention that Greg Hill was adamant that our client would not waive his Fifth Amendment right to remain silent. He would not be a witness against himself. Our client was thoroughly briefed on what to say to any detective who attempted to contact him despite our notice to the Long Beach Police Department that our client was represented by counsel.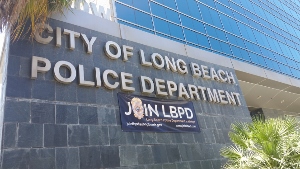 Counsel for the unlucky driver even contacted the Long Beach Police Department to re-open the case, but once they learned that our client was represented by counsel, they refused. After all, they had a high blood alcohol content on the passenger that they believed was the driver and he had a prior criminal history, too. Our client, in contrast, never had his blood or breath tested. He also had no prior criminal history.
Our strategy worked, as the District Attorney ultimately dropped charges against our client's passenger and advised he would not pursue charges against our client's friend. It was a very lucky strategy of stonewalling, not only for our client, but also for his passenger.
Our client was happy with the District Attorney's decision, as he avoided prosecution because the detectives knew they our office would never allow our client to admit his role and face up to four years in prison.
To this day, it remains a bit of a mystery why the prosecutor dropped charges against the passenger despite multiple witness statements identifying him as the driver. This was made all the more remarkable because our client was much taller than the passenger and each witness identified the driver as short. Both our client and the passenger, however, wore their hair in a long pony-tail.
For more information about hit and run, click on the following articles:
Contact us
.