LAX Airport, Airline Employee Steals Over $100,000, 1 Year
Over a two year period from 2010 to early 2012, the LAX Crime Task Force received multiple reports of grand theft (Penal Code § 487) from the same airline terminal involving the same airline. In each case, the individual checked in his or her luggage for baggage screening or loading, only to later find it missing items.
Without All the Details, What Happened?: Airport Courthouse, airline employee accused of stealing hundreds of thousands of dollars in passenger property, resolved for one year house arrest.

The items were most often high-end photographic equipment (lenses, AC adapters, lens filters, light stands, camera cables, batteries), but also included cash, expensive sunglasses, laptop computers and suitcases.
It is well-known that many individuals, for insurance claims, report the theft or damage of items from airport personnel when nothing of the sort happens at all or the items were already damaged. Consequently, LAX police acted with skepticism and caution in responding to the reports.
Finally, in 2012, after a lengthy investigation involving eBay sales of such items, police served two search warrants on our client's home and found over 330 items in boxes, neatly arranged. Some of the items still had luggage tags on them. Police also found a gun and over $100,000 in cash.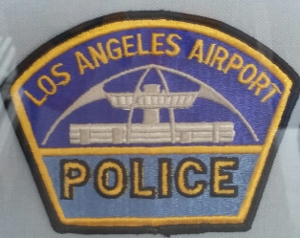 Our client was immediately arrested. He faced the possibility of dozens of counts of grand theft, as some of the lenses were worth over $20,000 each. A co-worker was also arrested and immediately confessed to the conspiracy, even providing police with his cellphone showing multiple text messages wherein our client and him would coordinate the thefts and then take the stolen property from the airport and eventually, sell it on eBay through an alias.
Our client, age 38, had a minor prior record. He was charged with just one count of felony grand theft and one count of felony receiving stolen property. Two other individuals were also charged with similar offenses. Our client faced a maximum of six years in state prison, but it was well understood that the prosecution could amend the complaint to allege dozens of additional charges.
Yet the prosecution had significant problems of proving the items belonged to anyone but our client. For example, almost no one who reported missing items could provide serial numbers for the stolen items. And of those who did report such details, such items were not found in our client's possession. Moreover, our client's wife was a self-described hoarder and garage sale enthusiast. Also, our client was a photography fanatic and did legitimately sell and buy photography equipment on his own legally. He also had recently sold a home in Atlanta, resulting in a large capital gain, which could explain the large sum of cash he had.
The client first hired another attorney, who did not notice that of the items found at our client's home, absolutely not one of the items matched items reported stolen. However, the other attorney reported that such items were found. The attorney did not show the client the police report at all.
The client then entered into a plea bargain wherein he agreed to serve 365 days in County Jail, but imposition of the sentence was suspended.
The client then came to Greg Hill & Associates to see if he could withdraw his plea. As the sentence had not been imposed yet, Greg Hill replied that indeed the client could.
Greg then substituted in as counsel and received the police report from the client's first counsel. Greg gave the client a copy of the report. Greg and the client then realized that the supposed factual basis for the plea was mistaken, so Greg did file a motion to withdraw the plea.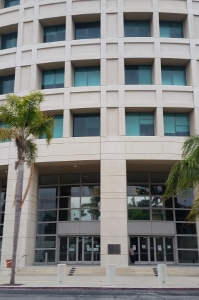 Airport Superior Courthouse

The District Attorney read the motion and realized the issue. The judge also read the motion and without ruling on the motion, indicated that there seemed to be merit to withdrawing the plea, but simultaneously commented that the one year deal was ridiculously lenient for the apparent volume of theft discovered.
The DA then hinted that if our client was successful in withdrawing his plea, he would amend the complaint to allege up to twenty counts of grand theft and receiving stolen property. Instead, he suggested we withdraw the motion in exchange for an agreement that our client could serve his county jail time via electronic home monitoring in his home.
As our client had a bed-ridden mom who required our client's constant attention, our client accepted the modification of his plea bargain.
He was pleased to be available for his mom, although he and Greg Hill knew if they had pushed the case further, even to trial, the proof problems for the prosecution might even result in a not guilty verdict.
For more information about the issues in this theft offense case summary, click on the following articles:
For more information about theft and robbery crimes, please click
here
to watch our theft offenses video.
Contact us.