Kidnapping for Prostitution (PC 267) Conviction Affirmed
D.R., age 17, had a strained relationship with her mom. D.R. often stayed at April Hart's nearby apartment. Justin Steele was Hart's boyfriend. Hart was a prostitute; Steele the pimp.
In a Nutshell: Kidnapping for Prostitution (Penal Code § 267) conviction affirmed although minor no longer lived regularly at home.
In November, 2010, Hart lent D.R. her electronic benefits transfer government assistance card. D.R. then used the card to make some purchases for herself.
Mr. Steele found out about the purchases and told Hart. Steele and Hart then drove to the house of D.R.'s boyfriend and asked D.R. to get in their car. Once inside, Steele demanded that she explain herself. D.R. protested that she did nothing wrong and Steele responded by saying he'd kill her if she did not admit her theft.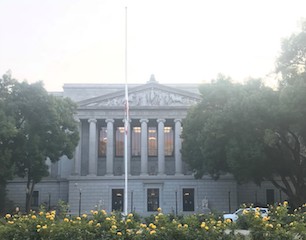 Court of Appeal Third Appellate District Sacramento
The group then took D.R. against her will back to Hart's apartment, where several customers for Hart were waiting outside. At Hart's request, a neighbor beat up D.R. while the others cheered. At some point, Steele joined the beating, choking D.R., lifting her into the air, throwing her to the ground, and then dragging her by her hair into the apartment.
The group then forced D.R. to put on a dress and high heels like a prostitute. The group then made her pose for photographs that were posted to a website for men seeking prostitutes.
A few minutes later, a man responded to the post. Mr. Steele arranged for D.R. to then "earn back the money she stole." Steele arranged for D.R. to meet the man seeking a prostitute at a local hotel. Steele took D.R. to the hotel and left her with a man she did not know. The man attempted to have sex with D.R., but D.R. refused.
When Hart found out about this, she beat up D.R. D.R. then texted her boyfriend about her situation. Her boyfriend then relayed the message to D.R.'s mom, who went to Hart's apartment and took D.R. home.
Steele was subsequently arrested and charged with many crimes, including pandering another women (E.L.) to become a prostitute, kidnapping of D.R., abducting D.R. for prostitution, assault of D.R. by force likely to produce great bodily injury, and pandering D.R., age 17, to become a prostitute.
The jury found true two strike allegations against Steele and the Sacramento judge sentenced him to 176 years to life in state prison.
Steele appealed the sentence, contending many grounds for appeal. This article will focus on only his claim that the evidence of abducting D.R. for prostitution was insufficient. Specifically, Steele claimed that there was no evidence that D.R. was in the legal custody of a parent at the time of her kidnapping.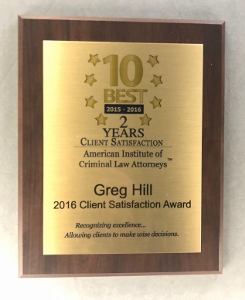 The Third Appellate District, in
People v. Justin Steele
(2014 DJDAR 4245), began its analysis by noting it must review the record "in the light most favorable to the judgment."
People v. Boyer
(2006) 38 Cal. 4th 412,478-480.
The appellate court first and foremost noted that D.R. testified, "I didn't run away… I don't run away. There is no point. I go back home." However, she also acknowledged that on several occasions in the summer of 2010 prior to the kidnapping, D.R. did leave home without telling her mom where she was going. However, she always, remained in contact with her mom by cell phone. She also stayed with her mom in the days preceding the kidnapping.
The appellate court then noted that Penal Code § 267 defines kidnapping for purposes of prostitution, in relevant part for this article, as "every person who takes away any other person under the age of 18 years from the… mother…, without their consent, for the purpose of prostitution…"
Steele contended that D.R. was taken away from her boyfriend and not her mother and thus, the conduct did not fit section 267. The appellate court disagreed with this analysis, citing to People v. Dolan (1892) 96 Cal. 315, 318. In Dolan, defendant argued the same thing, to which the court stated, "[w]hether the minor… wandered abroad at night [does] not affect… the question as to whether or not she was taken off while under the age of eighteen years for purposes of prostitution, without the consent of her parents."
The appellate court therefore found Steele's argument had no merit. The verdict against Steele as to this charge was thus affirmed.
The citation for the Third Appellate District Court of Appeals ruling discussed above is People v. Justin Steele (3d App. Dist., 2014) 225 Cal.App.4th 300.

For more information about kidnapping, click on the following articles:
Contact
Greg Hill & Associates