Juvenile Probation Condition Requiring Classes Affirmed
In a Nutshell: A court order that a juvenile, placed on probation, attend a class called Reflections to help him control himself and better understand others was affirmed in a misdemeanor vandalism case.

In May, 2016, fifteen-year-old I.V. got in an argument with his mom when she refused to give him money to go shopping. In response, he went into his bedroom in his grandfather's house, punched and kicked the walls and threatened to fight his grandfather when he tried to intervene.
I.V.'s mom called the San Diego police, who found a broken lock on I.V.'s bedroom door, a damaged bed frame, holes in the wall and damaged furniture.
The San Diego County District Attorney filed a petition under Welfare & Institutions Code § 602, alleging I.V. had violated Penal Code § 594(a)(b)(1), felony vandalism.
The judge handling the case viewed this as quite a serious case and ordered I.V. detained outside the home (no home on probation) and ordered a psychological evaluation of I.V. The psychologist evaluated I.V. and prepared a report, noting that I.V. had been diagnosed with ADHD (attention deficit hyperactivity disorder) and ODD (oppositional defiant disorder) in the past. The psychologist also administered an I.Q. test on I.V. and found I.V. to be at the seventh percentile, "functioning in the below-average range intellectually, with no significant strengths or weaknesses." The doctor further found that I.V.'s cognition "appeared normal and intact; his memory was good and his insight and judgment were fair."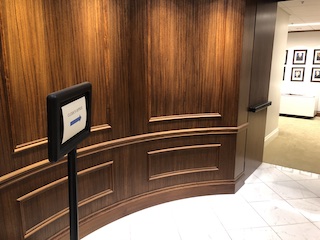 Fourth Appellate District Court of Appeals Division 1 San Diego
The doctor diagnosed I.V. with Disruptive Behavior Disorder and recommended individual therapy, but did not recommend a "psychotropic medical evaluation."

At a court hearing approximately one month after the incident at I.V.'s home, I.V. asked the judge to release him home and the court agreed.

Two weeks later, the judge heard testimony from I.V.'s mother, grandfather and the responding police. The court also reviewed a video recording of the incident. The court then reduced the charge to misdemeanor vandalism because it found that the People did not prove beyond a reasonable doubt that the damage exceeded $400. However, the court found I.V. had committed misdemeanor vandalism, Penal Code § 594(b)(2)(A), but put over sentencing to late June.

In late June, the probation department submitted a report that recommended I.V. participate in a program called "Reflections" as a condition of probation, suggesting I.V. would benefit from the structured environment, psychiatric and counseling service, and wraparound services.

At the disposition (sentencing) hearing, the judge adopted the probation department's recommendations and required that he participate in the Reflections program.

I.V. objected to the Reflections condition, but the court overruled his objection and denied his request to set a contested disposition hearing to assess his special education needs.

I.V. filed an appeal with the Fourth Appellate District, arguing that the juvenile court failed to make the necessary findings under California Rules of Court, Rule 5.61(b)(2)(D), as to his special educational needs.

The Fourth Appellate District, in People v. I.V. (2017 DJDAR 4054), denied the appeal, concluding that the trial court judge complied with 5.651(b)(2)(D) by sufficiently considering I.V.'s educational needs.

The appellate court arrived at this conclusion by finding that the judge had considered the recommendations stated in the probation department's report for sentencing. The trial court also considered I.V.'s poor grades and poor regular school attendance prior to the incident, finding that I.V. "was a young man who definitely needs the structure and support Reflections will provide."

Such findings by the trial court judge, the appellate court found, satisfied rule 5.651 (b)(2)(D)'s requirements. Moreover, the court considered and rejected I.V.'s argument that his educational needs would be better met at his high school. The trial court specifically found that I.V. did not have a learning disorder and had "normal cognition, good memory and fair insight and judgment."

Consequently, the San Diego trial court judge found that due to I.V.'s failing grades, excessive truancy and poor behavior, the Reflections program would provide the additional structure and the environment that would lead to improving I.V.'s academic performance and behavior.

Consequently, the appellate court affirmed the trial court's order concerning Reflections. No more fully developed record was required to comply with rule 5.651(b)(2)(D).

The citation for the Fourth Appellate District Court ruling discussed above is People v. I.V. (4th App. Dist., 2017) 11 Cal.App.5th 249.