Judge Improperly Decides Not to Hold Marsden Hearing
In
People v. Marsden
(1970) 2 Cal. 3d 118, the California Supreme Court held that the constitutional right of criminal defendants to have the assistance of court-appointed counsel if they cannot afford private counsel includes the right to have their court-appointed counsel discharged and replaced by another one when the "failure to do so would substantially impair or deny the right" to assistance of counsel.
Marsden
, at 123.
The court in
Marsden
continued, "a defendant is entitled to this relief if the record clearly shows that the first appointed attorney is not providing adequate representation or that defendant and counsel have become embroiled in such an irreconcilable conflict that ineffective representation is likely to result," citing to
People v. Fierro
(1991) 1 Cal. 4th 173, 204.
The Reader's Digest Version: Second Appellate District agrees with defendant that the judge erred by not holding a Marsden hearing after he sent the judge two letters expressing dissatisfaction with his court-appointed attorney.

Courts have held that a proper and formal motion is not required for one to assert his or her request to discharge current counsel and replacement of appointed counsel. Instead, defendant merely needs to "put the trial court on notice" of a desire to replace appointed counsel."
People v. Reel
(2010) 183 Cal. App. 4th 1137, 1146. Direst correspondence with the judge is an acceptable manner for the defendant to make the request. See
People v. Lloyd
(1992) 4 Cal. App. 724, 729-730.
This legal framework is important towards understanding the case of Ramon Armijo in Compton. Armijo was charged with attempted murder (Penal Code §§ 187(a), 664) with an allegation that he personally used a deadly weapon (Penal Code § 12022(b)(2)). He also had a prior strike conviction.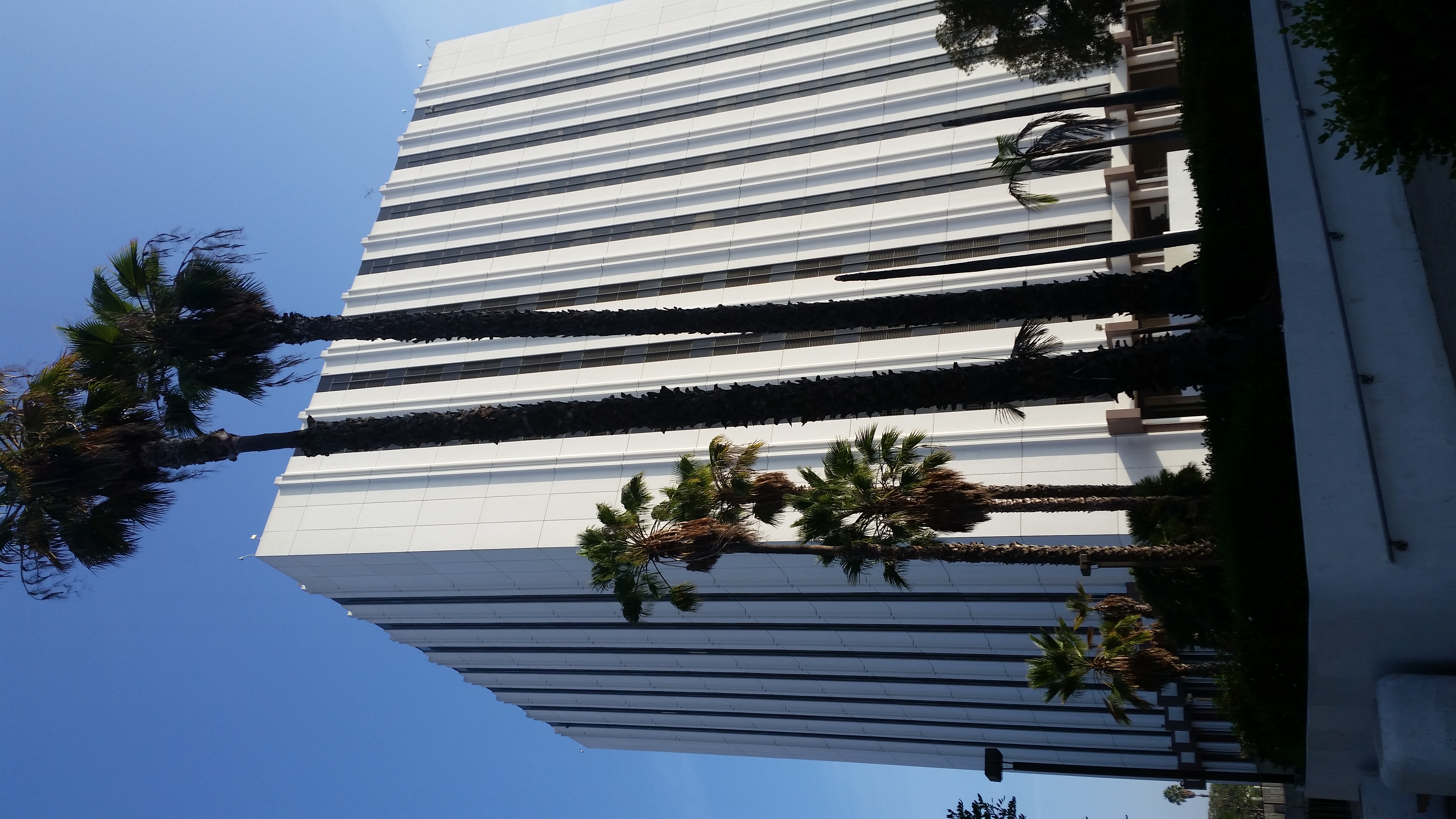 Compton Courthouse
At the arraignment, he was assigned a public defender, Delia Metoyer, who our office knows as highly competent and a great attorney. Ms. Metoyer represented Armijo through the preliminary hearing and at nine pretrial hearings.

Armijo's defense was then transformed to another public defender, Dianna Alexander, who our office also knows as a solid, competent and zealous attorney.

Armijo did not think Ms. Alexander was sympathetic to him and did not have enough time to answer his questions, and was not communicating with the private investigator. Armijo wrote a letter to judge Laura Walton about his concerns and that Ms. Metoyer was "inexperienced" and "overwhelmed" by the case. He then asked the judge order a different state-appointed attorney be assigned to replace Alexander.

At the next hearing, a different public defender Francine Logan, appeared with Armijo.

At the following hearing, a different deputy public defender stood in for Logan to represent Armijo. This pre-trial was continued six days and at that time, yet another public defender stood in for Logan.

After this hearing, Armijo sent a second letter to the trial court. In this letter, Armijo expressed concerns about Logan's handling of his defense. He complained that Logan promised he would visit him in jail, but did not and did not accept his numerous calls from jail. He asked the judge to discharge and replace Logan.

Judge Walton did not hold a hearing on Armijo's request in the letter to discharge and replace Logan.

Armijo then entered into a plea bargain in which he agreed to thirteen years in state prison.

Armijo then filed an appeal, arguing that the judge's failure to hold a Marsden hearing deprived him of his Constitutional right to the assistance of counsel after his two letters were received by the court and therefore he had ineffective assistance of counsel, which prevented him from understanding his defenses before entering into the plea bargain. Thus, he asked the appellate court to set aside his plea.

The Second Appellate District, in People v. Ramon Armijo (2017 DJDAR 3775), agreed with Armijo, finding that Armijo's Constitutional right to assistance of a court-appointed counsel was sufficiently asserted by his two letters received by the judge. The judge then mistakenly did not hold a Marsden hearing and the appellate court found that such a failure was not harmless error beyond a reasonable doubt. Thus, the case was remanded back to Compton for a Marsden hearing.
The citation for the Second Appellate District Court ruling discussed above is People v. Ramon Armijo (2d App. Dist., 2017) 10 Cal.App.5th 1171, 217 Cal. Rptr. 3d 100.
For more information about Sixth Amendment issues, please click on the following articles:
Contact us.