Is Prop 57 Retroactive to Then-Pending Juvenile Cases?
Over the last year or two, there have been a series of published opinions addressing the retroactivity of Proposition 57 to juvenile offenders who were prosecuted as adults without a transfer hearing before their case was resolved in adult court.
Such juvenile offenders are almost always punished far more severely than they may been in juvenile court, so they and their families often contact us about having their case sent back to juvenile court at least for purposes of a transfer hearing. If the case transfer was denied, the client's case would resolve in juvenile court, most like for a far less severe sentence.
Brief Synopsis: Proposition 57's provision mandating a fitness hearing before a juvenile matter is transferred to adult court does not apply retroactively to still pending criminal cases involving juveniles that were filed directly in adult court because nothing in the language of Prop 57 lessens punishment.

A bit of background on Prop 57 is helpful at this point. Historically, before a minor could be tried in criminal (adult) court, California required a judge to find that the minor was unfit to be dealt with under juvenile court law. See, e.g., Juan G. v. Superior Court (2012) 209 Cal.App.4th 1480, 1493; People v. Cardona (2009) 177 Cal.App.4th 516, 523-524.
Although, prior to 1999, there were no provisions for direct filing of juvenile cases in adult criminal court, a presumption of unfitness for minors, aged 16 years or older and charged with specified offenses, was added to the Welfare & Institutions Code in 1979, and extended, in 1994, to minors between the ages of 14 and 16 who were alleged to have committed certain forms of murder (People v. Superior Court (Jones) (1998) 18 Cal.4th 667-680, 681, fn. 1).

In 1999, the Legislature added subdivision (b) to Welfare & Institutions Code § 602, mandating the direct filing in criminal court of criminal cases against minors 16 years of age or older under specified circumstances.

In 2000, voters approved Proposition 21, the "Gang Violence and Juvenile Crime Prevention Act of 1998." It conferred upon prosecutors the discretion to bring specified charges against certain minors directly in criminal court, without a prior adjudication that the minor was unfit for a disposition under juvenile court law. Mauduley v. Superior Court (2002) 27 Cal.4th 537, 545. Prop 21 also decreased to 14 the minimum age for mandatory criminal prosecutions for certain crimes in adult court.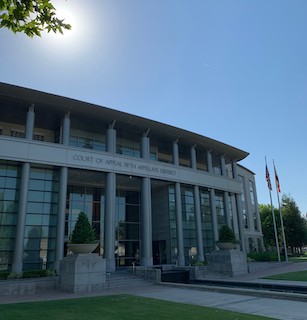 Court of Appeal Fifth Appellate District Fresno
In 2016, Proposition 57 undid portions of Prop 21 by prohibiting the direct filing of charges against a juvenile in adult court. Each case against a juvenile was to be first brought in juvenile court and then a transfer hearing was required to move the case to adult court.

Against this background is the case of People v. Jeremiah Charlie Brewer. While age 16, he allegedly committed sexual penetration by force (Penal Code § 289(a)(1)(A)), assault with intent to commit rape or forcible sexual penetration during the commission of first degree burglary (Penal Code § 220(b)) and kidnapping to commit rape or forcible sexual penetration (Penal Code § 209(b)(1)). The case against him was filed directly in adult criminal court and he was convicted of all counts. The Fresno County judge handling the case, W. Kent Hamlin, sentenced him to 25 years to life in state prison.
While his case was up on appeal, meaning no final judgement had been reached, he petitioned for rehearing, arguing that Prop 57 applied retroactively to his case and required a remand to juvenile court for further proceedings.

The Fifth Appellate District Court of Appeal concluded that Prop 57 does not apply retroactively to his case. The Court of Appeal rejected the argument, under In re Estrada (1965) 63 Cal.2d 740, that then new provisions in Prop 57 would decrease punishment, so it applied retroactively, especially because defendant's case was not yet final on appeal (see People v. Covarrubias (2016) 1 Cal.5th 838, 935).
The Fifth Appellate District came to this conclusion by first noting that Prop 57 contains no express statement regarding retroactively. Therefore, it should be only applied prospectively. Myers v. Philip Morris Companies, Inc. (2002) 28 Cal.4th 8228, 841, quoting, inter alia, INS v. St. Cyr (2001) 533 U.S. 289, 320-321, fn. 45.
However, when a new statute decreases punishment, Estrada, supra, holds that it may be applied retroactively. Here, however, the Fifth Appellate Court, noted, Prop 57 does not decrease punishment by its terms. It merely mandates a fitness hearing before transfer of a case to adult court.
Consequently, Brewer's petition for remand of his case to juvenile court was denied.

The ruling discussed above by the Fifth Appellate District Court in People v. Jeremiah Charlie Brewer is not certified for publication or ordered published, so it cannot be cited under the California Rules of Court, Rule 8.1115(a), except as specified under 8.1115(b).

For more information about Prop 57 and juvenile cases, please click on the following articles: