Court Rules That Prop 57 Is Not Retroactive for Juveniles
In
People v. Alexander Cervantes
(2017 DJDAR 2226), the First Appellate District tackled an argument that Proposition 57 was retroactive for an entire case first filed in adult court and thus, any conviction therein of a juvenile in adult court was illegal. The First Appellate District parsed its ruling, saying that if a conviction is reversed and the prosecution decides to refile the charge, it must be filed in juvenile court first.
In other words, it limited its ruling, although it could be interpreted that by denying the appeal for the most part, it ruled that Prop 57 was not retroactive to overrule all juvenile convictions in adult court that were directly filed in adult court. We certainly believe this is what
Cervantes
says.
In a Nutshell: Proposition 57 is not retroactive for juvenile cases first filed in adult court and then reaching convictions in adult court. In other words, if a juvenile was first charged in adult court before Prop 57 became law (November 8, 2016), he cannot have his adult-court conviction vacated because it was not first filed in juvenile court, as Prop 57 requires.

The recent case of
Marcos Mendoza
(2017 DJDAR 3104) removes any ambiguity, however, on this issue.
Juan Javier Ramirez, along with co-defendant Mendoza and Martell, was convicted of second degree murder (Penal Code §§ 187, 189) for the stabbing death of Maurillo Garcia in 2011 in Santa Clara County. The case was first filed in adult court, although Ramirez was a juvenile at the time. This was allowed back in 2011. The conviction carried with it gang enhancements under Penal Code § 186.22(b). The trial court sentenced each defendant to an indeterminate term of fifteen years to life for murder and stayed the sentence for the gang enhancements.
At the time of the offense, Ramirez was sixteen years old. The judgment against him was not final when voters approved Proposition 57, the Public Safety and Rehabilitation Act of 2016, so arguably, it would apply to his case.
Ramirez therefore appealed the conviction against him to the Sixth Appellate
District, arguing that the failure of the trial court to apply Prop 57 retroactively violated his California and federal constitutional rights to equal protection and due process.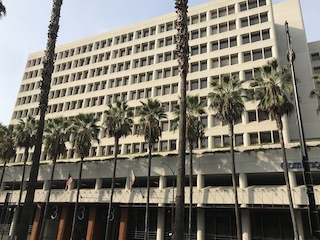 Court of Appeal Sixth Appellate District San Jose
After all, In re Estrada (1965) 63 Cal.2d 740 held that when the electorate or the Legislature amends "a statute to reduce the punishment for a particular criminal offense," there is an inference that the voters "intended the amended statute to apply to all defendants whose judgments are not yet final on the statute's operative date." The conclusion is based on the "premise that a legislative mitigation of the penalty for a particular crime represents a legislative judgment that the lesser penalty or the different treatment is sufficient to meet the legitimate ends of the criminal law." Estrada, at 745.

Ramirez plainly argued that Proposition 57 is retroactive to the entire case against him and that the convictions against him had to be vacated and the case refiled in juvenile court, to start all over.

The Sixth Appellate Court first analyzed the text and legislative history of Prop 57. "When the Legislature has not made its intent on the matter clear with respect to a particular statute, . . . no part of the Penal Code is retroactive, unless expressly so declared." People v. Brown (2012) 54 Cal.4th 314, 319. The Brown court said, "we are cautious not to infer retroactive intent from vague phrases and broad, general language in statutes." Id.

The text of Proposition 57 contains no express statement of intent regarding prospective or retroactive application. Arguably, there is textual support for an inference of prospective intent. One stated purpose is to require judges, rather than prosecutors, to decide "whether juveniles should be tried in adult court." That text suggests an intent that Prop 57 apply only to cases that have not already been tried. At most, the text is ambiguous.

Turning to Estrada, the Sixth Appellate Court noted that Prop 57 does not mitigate the penalty for a particular crime. Estrada applies when punishment for a particular crime is reduced. Prop 57 only creates a presumption that all individuals under 18 come within the jurisdiction of the juvenile court and provides a procedural method for prosecutors to transfer a juvenile case to adult court (Welfare & Institutions Code § 707(a)(1)).

Secondly, Proposition provides no certainty that a minor will actually receive a mitigated penalty because juvenile courts have discretion under Prop 57 to transfer cases to adult court.

Given such distinctions, the Sixth Appellate Court denied Ramirez's appeal on this issue.

The citation for the Sixth Appellate District Court ruling discussed above is People v. Marcos Mendoza (6th App. Dist., 2017) 10 Cal.App.5th 327, 216 Cal. Rptr. 3d 361.
For more information about juvenile sentencing issues, please click on the following articles:
Contact us.