Is a Prior Arrest (Only) Admissible to Impeach Defendant?
Evidence Code § 1101 limits the admission of prior misconduct to prove conduct on a particular occasion, but it does not "affect the admissibility of evidence offered to support or attack the credibility of a witness."
The Point of This Article: In certain circumstances, evidence of a prior arrest can be admissible to prove knowledge and thereby impeach a witness. However, in the following case summary, we think the trial court judge and the appellate court were mistaken in admitting such evidence. Read this article. How would you rule?

Generally, "evidence that has any tendency in reason to prove or disprove the truthfulness of a [witness's] testimony" is admissible (Evidence Code § 780; see also Evidence Code § 210).
Although "most all past misconduct has a tendency to prove or disprove a witness' honesty and veracity (
People v. Wheeler
(1992) 4 Cal. 4th 284, 295)," a "witness any be impeached with any prior conduct involving moral turpitude whether or not it resulted in a felony conviction, subject to the trial court's exercise of discretion . . . under Evidence Code § 352."
People v. Clark
(2011) 52 Cal. 4th 856, 931.
Section 352; in turn, permits a trial court to "exclude evidence if its probative value is substantially outweighed by the probability that its admission will (a) necessitate undue consumption of time, or (b) create substantial danger of undue prejudice, of confusing the issues, or misleading the jury."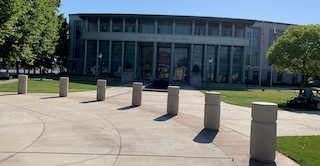 Court of Appeal Fifth Appellate District Fresno
Besides Evidence Code § 1101, Evidence Code § 780 also permits misconduct to be admitted to impeach a witness if it "tends to establish the existence or nonexistence of any fact testified to by [the witness]" by suggesting a particular aspect of the witness's testimony in untrue."
Andrews v. City and County of San Francisco
(1988) 205 Cal. App. 3d 938, 946. This type of impeachment evidence is still subject to Evidence Code § 352.
It is against this legal framework that Curtis Turner challenged his convictions for violating Penal Code § 29800(a)(1) (possession of a firearm, by a felon), Penal Code § 30305(a)(1) (possession of ammunition by a felon) and Health and Safety Code § 11377 (possession of methamphetamine).
These convictions arose following an early morning call from a Nation's restaurant manager in San Pablo. The manager reported that there was a man in the restaurant who was refusing to leave. When the police arrived, they found a man "slouched over" on a duffel bag with a jacket pulled over his head.
The officer tried to rouse the man, Curtis Marquis Turner, who awoke and told the officer to get lost. The officer then lifted the jacket and recognized the man as a person who often was seen hanging out in front of the restaurant. The officer then told the man that he needed to leave.
Mr. Turner then refused to leave, so the officer took Mr. Turner's duffel bag and put it outside. Turner again refused to leave and the officer arrested Turner for trespassing.
Turner was then placed in handcuffs and arrested. Once Turner and his duffel bag arrived at the police station, police performed an inventory search of the duffel bag as a search incident to an arrest. It was at this time that they found the gun, the ammunition and the meth.
Before trial, the prosecution filed a motion in limine under Evidence Code § 1101(b) seeking to admit evidence that Turner had been arrested a month before and the same ammunition was found in his duffel bag. The trial court judge denied the motion based on it being unduly prejudicial.
At trial, Turner testified that he did not know the ammunition was in his bag. The prosecutor then renewed the motion in limine, arguing that Turner "opened the door" on his credibility because he had the same type of ammunition in his bag a month prior. The judge agreed, stating that this prior evidence of conduct was admissible.
The jury found Turner guilty and the judge sentenced him to three years of formal probation.
Turner appealed to the First Appellate District and lost his appeal (
People v. Curtis Marquis Turner
(2017 DJDAR 6817)).
The appellate court judge affirmed, saying that the prior evidence of him having the items rebutted Turner's suggestion that the officers planted the evidence.
We believe this is a bad decision, as the fact that he had his same type of ammunition a month earlier is not evidence that he did not recognize it. It is not presented to show he claims he has no prior misconduct. Consequently, we hope Turner appeals this ruling to the California Supreme Court.

The citation for the First Appellate District Court ruling discussed above is People v. Curtis Marquis Turner (1st App. Dist., 2017) 13 Cal.App.5th 397, 220 Cal. Rptr. 3d 449.

For more information about impeachment issues, please click on the following articles:
Sex Crime - Defendant Has Right at Trial to Present Evidence of Alleged Victim's Prior False Sexual Assault Claims
Contact us.