In DUI, Police Can Download Car's Computer to Show Speed
In 2008, Elva Diaz was driving home from a Corona bar and ran into Rachel Elliott. Ms. Elliott, then age 18, suffered skull fractures in the accident and died of blunt force trauma.
Brief Synopsis: In a DUI investigation, police can download information from a suspect vehicle's sensing diagnostic module (SDM), or car-computer, to show her speed on a public highway without a warrant because a driver does not have a reasonable expectation of privacy in one's speed on a public highway.

The CHP reported to the scene and tested Diaz's blood alcohol content ("BAC"). The Preliminary Alcohol Screening ("PAS") device measured her BAC at 0.194 %, 0.154 % and 0.160 %. According to the CHP officer, Diaz smelled of alcohol and failed the roadside field sobriety tests ("FST's"). The reporting officer also described Diaz as having slurred speech and blood shot eyes. At the hospital, her blood was drawn and tested for her BAC, measuring 0.20%.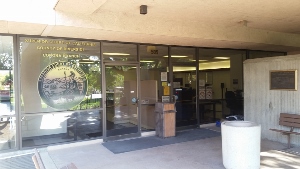 Corona Courthouse

Diaz's car was impounded as evidence. Police then, without Diaz's consent and without a warrant, inspected the damage of the vehicle and estimated Diaz's speed at impact was 75 miles per hour. The speed limit for the area of the road where the crash took place was 50 miles per hour. Police then downloaded information from the sensing diagnostic module ("SDM"), a recording device in Diaz's Chevy Tahoe. The SDM recorded Diaz's speed at five seconds before impact at 84 miles per hour and three seconds before it was 77 miles per hour, with Diaz still pressing on the gas pedal.
Fourteen months after the accident, felony second degree murder charges were filed against Diaz. Diaz had fled to Mexico, but she was located there and extradited back to the United States to face charges.
The jury found Diaz guilty of involuntary manslaughter (Penal Code § 192(b)) as a lesser included offense to the charge of murder and also guilty of vehicular manslaughter with gross negligence while intoxicated (Penal Code § 191.5(a)).
The trial court sentenced Diaz to ten years in state prison. During trial, Diaz had filed a motion to suppress evidence under Penal Code § 1538.5 from the seizure of her vehicle's SDM. The Riverside County judge denied the motion and admitted the evidence, which included her speed just before impact, which was told to the jury.
Diaz appealed her conviction, arguing that the trial judge made a mistake by not suppressing such evidence as gathered in violation of the Fourth Amendment, which protects against unreasonable searches and seizures.
The Fourth Appellate District, in
People v. Elva Diaz
(2013 DJDAR 1728), began its review of the lower court's ruling by noting that no California Court has ever considered this issue before concerning the seizure of SDM information without a warrant.
The appellate court began its analysis by stating it must accept the trial court's express and implied factual findings when they are supported by substantial evidence. However, as an appellate court, it then independently decides, under the facts, whether the search and seizure was reasonable.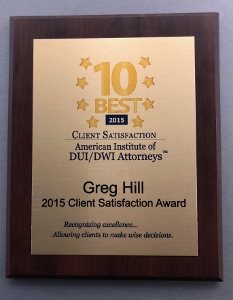 Turning to the nature of the evidence at issue, Diaz's speed just before impact, the appellate court commented that the Fourth Amendment protects against unreasonable search and seizure in those areas in which a person has a reasonable expectation of privacy.
Katz v. United States
(1967) 389 U.S. 347, 350-351. To decide whether there is such an expectation of privacy, the court must decide if the defendant exhibited an actual expectation of privacy in the area and whether the person's subjective expectation of privacy is one that society recognized as reasonable.
People v. Camacho
(2000) 23 Cal. 4th 824, 831.
Here, in Diaz's case, the court commented that Diaz could have no expectation of privacy in information about her speed on a public highway. Moreover, the court noted, she probably did not even know her car carried an SDM, as it sits under her driver's seat and is accessible only when one cuts the carpet there. Therefore, she could not have exhibited an expectation of privacy in something she did not know even existed.
Consequently, the appellate court denied Diaz's appeal and affirmed the judgment of the trial court.
This opinion is noteworthy for appearing to grant police the power to examine any vehicle's SDM to corroborate reasonable suspicion to make a traffic stop. This may seem unfair, as if car manufacturers are assisting police in some manner. Perhaps in the future, motorists will respond by disabling their SDM, if they know it even exists, which it does in most cars.
The citation for the Fourth Appellate District Court of Appeals ruling discussed above is People v. Elva Diaz (4th App. Dist., 2013) 213 Cal.App.4th 743.

For more information about unlawful search and seizure issues, click on the following articles:
Contact
Greg Hill & Associates