In a DUI, When Can Someone Be Convicted of Murder?
Brief Synopsis: Murder may be alleged when someone dies as a result of drunk driver if the killing is with malice or implied malice. Implied malice can be presumed if one has been previously convicted of DUI and therein warned that if, in the future, he or she were to be driving drunk and someone was killed as result. This is known as a "Watson murder."

As anyone who has been convicted of DUI knows, if one has been convicted of DUI and that person again drives under the influence and kills someone, he or she may be charged with murder. This is known as a Watson murder under People v. Watson (1981) 30 Cal.3d 290.
However, when are murder charges legally justified and what must the prosecutor prove to have the jury convict such a DUI driver of murder?
The short answer to this is that defendant must have driven with implied malice, but what facts demonstrate this in a DUI case? Under People v. Elmore (2014) 59 Cal.4th 121, 133, "malice is implied when an unlawful killing results from a willful act, the natural and probable consequences of which are dangerous to human life, performed with conscious disregard for that danger." While driving is certainly a willful act, i.e. one takes the keys, walks to a car, gets in, inserts the keys in the ignition, starts the car, puts it in drive and then drives, does one need to be aware that driving is dangerous to human life to be convicted of murder in a DUI?
The recent appellate court ruling in People v. Kelly Michele Wolfe (2018 DJDAR 1686) exemplifies the requirements and facts needed for such a murder conviction.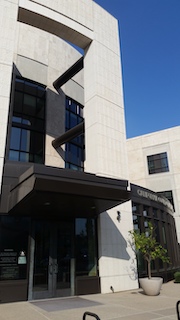 Court of Appeal 4th District Division 3 Orange County
Kelly Michelle Wolfe and her husband Mike Rosney were regular customers at Knuckleheads, a bar in San Clemente. The couple were usually very responsible drinkers and would call a cab to drive them home if they had too much to drink.
On July 4, 2013 at about 11:00 a.m., Wolfe and Rosney drove separately to Knuckleheads for lunch. After eating lunch there, they went in Rosney's car to a birthday party in Mission Viejo where Wolfe drank wine. They then returned to Knuckleheads about 6:15 p.m.
The two then had several shots and several beers at Knuckleheads. After a while, Wolfe told her husband she wanted to leave. Rosney then asked for his tab from the bartender, who told Rosney, "You guys have been drinking. It's a holiday. There's lots of cops out. You're calling a taxi, right?" Rosney then left, but did not call a taxi. When he left, he did not see his wife or her car.
At about the same time, Wolfe was driving home on northbound PCH and failed to negotiate a turn in the road. She veered into the bike lane and ran over a grandmother who was standing at the curb area. There were no skid marks at the collision.
Wolfe kept driving north on PCH. As a result of the impact, her windshield was shattered and her horn was stuck blaring.

About a half-hour later, the police came to Wolfe and Rosney's home. Wolfe told the police that she had two or three glasses of beer three hours earlier. A blood sample from her taken two hours later revealed a blood alcohol content (BAC) of 0.307% and 0.314%. A forensic alcohol expert testified that this meant her BAC was 0.34% or 0.35% at the time of the collision and to have such a BAC, a female her size, age and weight would have to consume 14 to 16 standard alcoholic drinks prior to the collision.
Wolfe was charged with and convicted of murder. The judge imposed a sentence of 18 years to life.


Wolfe appealed the verdict, arguing many things (among which was that voluntary intoxication was a defense to implied malice murder), but the scope of this article will narrow to her argument that the conviction was improper because the prosecution presented insufficient evidence to show she was subjectively aware that her actions were dangerous to human life and that she deliberately acted with conscious disregard for human life.
The Fourth Appellate District, in People v. Kelly Michele Wolfe (2018 DJDAR 1686) disagreed. It noted that Wolfe had a prior conviction for DUI in 1994 in Nevada, for which she was required to attend a victim impact panel in which offenders learned about the consequences of drinking and driving.


Then in 2008, when she renewed her driver's license, at which time she signed an acknowledgement that "I am hereby advised that being under the influence of alcohol or drugs, or both, impairs the ability to safely operate a motor vehicle. Therefore, it is extremely dangerous to human life to drive while under the influence of alcohol or drugs, or both. If I drive under the influence of alcohol or drugs, or both, and as a result, a person is killed, I can be charged with murder."
This was how the appellate court responded to this argument, which we find noteworthy insofar as the court did not evaluate at all Wolfe's state of mind on the evening of July 4, 2013. To the court, this did not matter at all and consequently, any reader of this article should feel warned about how easy it is for one to be charged with murder in a DUI. It is quite easy, surprisingly so.
The citation for the Fourth Appellate District Court ruling discussed above is People v. Kelly Michele Wolfe (4th App. Dist., 2018) 20 Cal.App.5th 673.
For more information about DUI & murder issues, please click on the following articles:
Contact us.