In a DUI, Is a Blood Test Involuntary If No Admonition?
In a Nutshell: A blood test is not involuntary and thus an illegal search and seizure if the police officer fails to recite the required admonition in full prior to administering the test, especially as in the case summarized below when the suspect did not resist the test and was cooperative throughout.

On August 24, 2015, Concord police officer Justin Wilson was sent by dispatch to a parking lot after a security guard there saw a red truck "doing burn outs" in the parking lot.
Officer Wilson approached the truck, finding its driver, Elio Gutierrez, asleep in the driver's seat. Wilson woke up Gutierrez and noticed he emitted the odor of alcohol, had slurred speech and watery eyes. Gutierrez admitted to drinking several beers.
A Spanish-speaking interpreter then came to the scene and helped Wilson administer field sobriety tests. Wilson then administered a Preliminary Alcohol Screening (PAS) test, which Gutierrez allegedly failed (he had a blood alcohol concentration (BAC) above 0.08%). Wilson then arrested Gutierrez. With the help of an interpreter, Wilson then advised Gutierrez that the law required him to submit to a blood or breath test. Wilson then drove Gutierrez to jail, where Gutierrez chose the blood test.
A phlebologist then came to the station to draw Gutierrez's blood, Gutierrez did not resist. No warrant was obtained to draw the blood.
Moreover, neither Wilson (through the interpreter) nor the phlebologist ever warned Gutierrez of the consequences of refusing both tests under California's implied consent laws.
After the results were obtained (which are irrelevant for purposes of this article, but suffice it to say they were 0.08% or higher), Gutierrez was then charged with violating Vehicle Code §§ 23152(a) and 23152(b).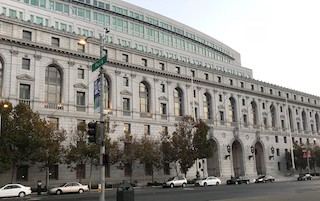 Court of Appeal First Appellate District San Francisco
Gutierrez then filed a motion to suppress the results of the blood test, arguing that it was an improper search without a warrant. The trial court judge agreed, finding that Gutierrez did not voluntarily consent because it had not been established that Gutierrez understood he could refuse the test and face the consequences.
The judge distilled down the facts of the case this: "what he said to Mr. Gutierrez was the functional equivalent of, 'We're either going to have your breath or we're going to have your blood. Take your choice.'" Citing to
Missouri v McNeely
(2013) 569 U.S. 141, the judge stated that a warrantless blood draw was justified in only very narrow circumstances, which did not exist in Gutierrez's case, so he granted Gutierrez's motion.
The prosecution appealed and a divided panel of the superior court's appellate panel reversed. The appellate panel applied the search-incident-to-arrest doctrine to BAC testing, as stated in Birchfield v. North Dakota (2016) 579 U.S. ___, 136 S. Ct. 2160. Birchfield held that a motorist arrested on DUI may be compelled to blow into a machine to measure the driver's BAC; the arresting officer needs no warrant because a breath test is a valid search incident to a DUI arrest. Birchfield at 2176.
However, it the officer directs that the suspect's blood be drawn for the same purpose (i.e. there needs to be a forced blood draw because the suspect will not give a breath test or the breath test machine is broken or unavailable), then the officer needs a warrant. A blood test is more intrusive and cannot be justified under the search-incident-to-arrest exception to the warrant requirement. Birchfield at 2184.
Gutierrez then appealed to the First Appellate District. In
People v. Elio Gutierrez
(2018 DJDAR 9994), the First Appellate District affirmed the appellate panel, but noted that what
Birchfield
did not address is how the search-incident-to-arrest exception applies when a suspect is compelled to undergo BAC testing, but given a choice as to what form of testing is available.
The First Appellate District ruled (and this would not apply to Los Angeles or Orange County) that if a DUI suspect freely and voluntarily chooses a blood test over a breath test, then the arresting officer does not need a warrant to have the suspect's blood drawn.
This is significant, we think, because often a police officer will bungle the admonition and not properly warn a DUI suspect of the consequences of refusing both tests. If this happens in Los Angeles or Orange Counties, under McNeely, a warrant would be required if a blood test was administered, except in narrow circumstances of exigency. However, if a breath test were submitted to, the Birchfield search-incident-to-arrest exception would apply.
The citation for the First Appellate District Court ruling discussed above is People v. Elio Gutierrez (1st App. Dist., 2018) 27 Cal.App.5th 1155.

Contact us.