If Police Only Offer Blood Test, Is Consent Invalid?
Alexander Jeffrey Vannesse was driving a car that hit another car. When the police came, the officer observed that Vannesse appeared to be under the influence of drugs or alcohol. The officer then asked other officers to come to the scene, who agreed that Vannesse appeared to be under the influence and arrested him.
The arresting officer then read Vannesse the Ventura County police department advisement for DUI. It said "you are required to submit to a chemical test . . . a sample of your blood will be taken by nursing staff at the hospital . . ." The advisement did not tell Vannesse that he could chose between a chemical test by blood or breath. The officer also did not tell Vannesse that he could refuse to provide any sample.
Vannesse verbally agreed to provide a blood sample and signed a consent form. He was then taken to a hospital where a blood draw was performed. At no point did he contest the nature of the search or ask for a breath test or question whether a warrant was required.
About This Article Briefly: A police officer, when suspecting someone of being under the influence of a drug and alcohol, may limit the choice of DUI tests to just blood. The officer may also do this is there is a car accident and the suspect is injured – a breath test need not be offered.

The Vehicle Code, at section 23612(a)(2)(b), states that if a person is lawfully arrested for driving under the influence of a drug or a combination of a drug and alcohol, he shall be advised that he has the choice of submitting to either a blood or breath test.

After being charged with DUI, Vannesse filed a motion to suppress evidence of his blood alcohol content because, he argued, it was an unlawful search and seizure since his consent to the blood test violated § 23612(a)(2)(b) and therefore, the search and seizure violated the Fourth Amendment. Vannesse further argued that police really should have requested and obtained a search warrant under Missouri v. McNeely (2013) 569 U.S. 141, as Vannesse's consent was invalid since the admonition was improper.
The People opposed Vannesse's motion, distinguishing McNeely by pointing out that in McNeely, defendant was subject to a nonconsensual blood draw and this was ruled an improper search and seizure. In this case, in contrast, Vannesse consented to the blood draw. They then cited to People v. Harris (2015) 234 Cal.App.4th 671, wherein the court pointed out that McNeely was inapposite where a motorist freely and voluntarily consents to a warrantless blood test since "such consent is actual consent under the Fourth Amendment."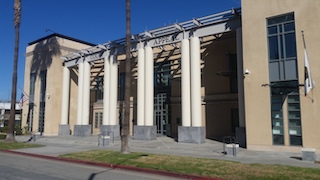 4th Appellate District Division 2 Riverside
Vannesse's counsel responded that Vannesse's consent was not freely and voluntarily given because the officer's admonition did not follow California law.
The trial court in Ventura County denied the motion to suppress, finding that Vannesse had freely and voluntarily consented to the blood test. Vannesse appealed to the Appellate Division of the Ventura County Superior Court, which affirmed the trial court.
Vannesse then appealed to the Second Appellate District. On May 16, 2018, in People v. Alexander Jeffrey Vannesse (2018 DJDAR 4582), the appellate court affirmed the trial court and the appellate division's rulings.
It pointed out that even if the officer had complied with the letter of the law by giving the statutory advisement and Vannesse had chosen a breath test, the officer could and would have required him to then submit to a blood test pursuant to Vehicle Code § 23612(a)(2)(C), which provides that if one submits to a breath test and the officer has reasonable cause to believe that the person was driving under the influence of a drug or the combined influence of alcohol and a drug, the officer shall advise the driver that he or she is required to submit to an additional test. The person shall then submit to and complete a blood test.
Thus, the blood test would have been inevitably used here because the officers believed Vannesse was under the influence of a drug and alcohol. Consequently, Vannesse's entire argument about an improper admonition was really moot to begin with.
We bring this article to the reader's attention because, in DUI, we find that clients often point to procedural flaws in a police investigation as "loopholes" to avoid prosecution. Here, Vannesse certainly seemed to be searching for such relief. We do not want any person to repeat his errors in argument.
The citation for the Second Appellate District Court ruling discussed above is People v. Alexander Jeffrey Vannesse (2d App. Dist., 2018) 23 Cal.App.5th 440.