Improper Firearms Expert Testimony = Partial Reversal
Most attorneys who went to law school in California are familiar with the so called "Kelley-Frye" test for the admissibility issue of scientific evidence based on its reliability. People v. Kelly (1976) 17 Cal.3d 24, Frye v. United States (D.C. Cir., 1923) 293 F. 1013 ("general acceptance test in the relevant scientific community").

If the attorney practices in a field where new scientific techniques are applied, that attorney should also be familiar with the "gatekeeping" function that a judge must perform in screening expert testimony according to a more flexible standard than the Kelley-Frye test used to impose. Sargon Enterprises, Inc. v. University of Southern California (2012) 55 Cal. 4th 747.
Brief Synopsis: The Sixth Amendment provides that the defendant may face his accuser and ask questions of that person. This right is commonly violated in the context of experts testifying to observations made by someone else, as the following summary exemplifies.

In a case with horrendous facts and significant eyewitness testimony, as well as jailhouse confessions by the defendant, it is easy to see how a judge might consider it harmless error almost to adopt a less-than-rigorous approach to scientific evidence.
This would be a mistake, as the Sixth Appellate District determined in the following double murder and double attempted murder case arising out of a series of seemingly random shootings in Salinas in the summer of 2015.
During that time, Brad Azcona, seemingly at random, committed a series of shootings and related crimes, including robbery. For example, on August 21, in broad daylight, Azcona fired 13 rounds at a man he did not know who was sitting on his porch playing his guitar. Azcona shot at him from his bicycle, while riding by the house. One bullet hit the man in his arm.
About two weeks later, Azcona was again riding his bike down a street in Salinas and shot 15 rounds at a passenger in a car waiting at a red light. The passenger died at the scene. Azcona did not know the victim. The driver of the car was also shot, but survived.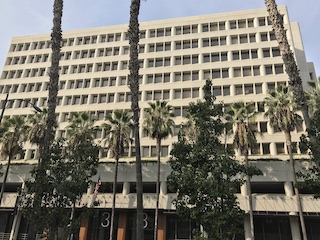 Sixth District Court of Appeal San Jose
Two days later, someone matching Azcona's description (Caucasian and blonde, wearing an orange sweatshirt and riding a bike) put a gun to the head of a man driving a car with his teenage son. The man drove away and Azcona never fired a round.
There were two more similar incidents, one being a murder where a man was found with nine rounds in his body.
Police investigating the crimes were familiar with Azcona from prior incidents. The surviving victims and eyewitnesses to the crimes easily identified Azcona as the perpetrator. There was also surveillance video of him. While in jail, Azcona then admitted to a police informant that he committed two murders.
In other words, the evidence against Azcona was strong, but the prosecution "snatched defeat from the jaws of victory" by bungling its use of a firearms expert who perhaps was not even necessary for a conviction. The expert testified that bullet casings from two of the crime scenes were fired from the same gun because he visually compared marks on the casings and found they matched. The two crime scenes related to one of Azcona's alleged attempted murder charges and another charge relating to negligently discharging and possessing a firearm as a felon.
The defense objected to the expert's testimony in a motion to exclude such testimony, arguing that the method the firearms expert used was not generally accepted by the "relevant, qualified" scientific community, as required under People v. Kelly, supra, and that his findings were reviewed and approved by a supervisor, which defense counsel argued was inadmissible hearsay being admitted in violation of defendant's Sixth Amendment right to confront witnesses (the supervisor) giving testimony being offered against him. The trial court judge, Pamela Butler, denied the motion.
The jury convicted Azcona of all charges except three charges. Judge Butler sentenced Azcona to life without parole, consecutive to a term of 156 years and four months.
On appeal to the Sixth Appellate District in People v. Brad Azcona (2020 DJDAR 13189), Azcona argued that the judge erred in admitting the firearm expert's testimony.
The Sixth Appellate District agreed, concluding "the trial court committed multiple errors related to the firearms expert testimony." This is strong condemnation of the trial court judge. The Sixth Appellate Court stated, "Abandoning its gatekeeping responsibility, the court allowed the expert to testify to conclusions not supported by the material on which he relied. The court violated defendant's constitutional right to confrontation by allowing the expert to testify that his findings were reviewed and approved by a supervisor. Together those errors were prejudicial as to one of defendant's attempted murder convictions and the related convictions for negligently discharging and possessing a firearm."

The appellate court therefore reversed the judgment and remanded for a new trial on counts 1, 2 and 3, but defendant's other convictions would remain.
We bring this summary to the reader's attention as a reminder to never miss objecting to even what many seem as immaterial testimony because such not doing so can cost a defendant three convictions, as here, astute defense counsel appealed the judge's ruling on such testimony, potentially saving his client many years in prison.

The citation for the Sixth Appellate District Court ruling discussed above is People v. Brad Azcona (6th App. Dist., 2021) 58 Cal. App. 5th 504, 272 Cal. Rptr. 3d 471.

For more information about limitations on expert witness testimony, please click on the following articles: