Immigration Consequences of a Conviction for Shoplifting
Shoplifting, defined at Penal Code § 459.5, can occur in every socio-economic class, including legal immigrants, whether they be legal permanent residents, visa holders (such as on student visas or work visas), asylees or refugees.
In a Nutshell: Shoplifting is a clear case of moral turpitude and thus a deportable offense. If one has a second misdemeanor conviction for shoplifting, this can considered be an aggravated felony under immigration law.

Sometimes the shoplifting is by simply carrying out an item or items from the store without paying. Other times, it involves changing price tags to pay a lesser amount. Other times, an employee of the store at issue embezzles items he or she was entrusted with selling.
Shoplifting, also known as petty theft (California Penal Code § 484 or § 488) if the value of the goods at issue is $950 or less, is a crime of "moral turpitude" and thus is a deportable offense (Forero-Arias v. Mukasey (2008) 283 Fed. Appx. 518). If the individual has a prior theft conviction (but was not deported for it), the Department of Homeland Security may consider the second conviction an "aggravated felony" for deportation purposes.

When facing such prosecution in an immigration court, the individual may face a judge who can disqualify the individual from U.S. Citizenship and take back the individual's Green Card.
If the individual is an undocumented alien, that individual becomes ineligible for admission into the United States.
Generally speaking, legal aliens in California who are convicted of just one crime involving moral turpitude face deportation only if the crime carries a possible jail sentence of at least one year and the crime was allegedly committed within five years of the alien being admitted to the United States. If the individual is in the United States on an S-Visa, the time limit is raised to ten years (S-Visas are commonly called "snitch visas," as they are given to aliens who assist law enforcement in criminal and terrorist activities).
However, under the "petty offense exception," an alien may still be admissible to the United States if the individual only committed one offense and the maximum sentence is one year and the sentence imposed is no more than six months of jail time.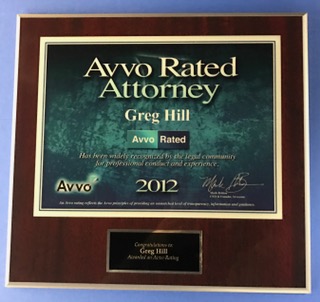 For these reasons, legal immigrants should consult with an attorney before entering into any plea bargain for shoplifting. Such an attorney should always seek to have the case dismissed. It is important that the attorney contact the "victim" store to explore the possibility of a civil compromise under Penal Code §§ 1377 and 1378 . Usually this is accomplished by the attorney making contact with loss prevention personnel and seeking a declaration from a store representative that the store has been fully compensated for the loss and is not desirous of criminal prosecution.
If this is not possible, the attorney should see if there is any defense such as the client being absent minded (i.e. engaged in a cell-phone conversation) or a mistake of the store (i.e. the item really belonged to you).
When such defenses are not available, it is always a good idea for the attorney to see if the matter can be reduced to an infraction under Penal Code § 490.1 if the value of the items is $50 or less. The attorney may also want to negotiate a delayed entry of plea or delayed entry of judgment plea bargain wherein the client "earns" a dismissal by performing a certain amount of community service and pays a specified fine. The attorney may also want to negotiate the case down to a trespassing charge (Penal Code § 602) or a disturbing the peace (Penal Code § 415).
In negotiating for such plea bargains to avoid the immigration consequences of a conviction for shoplifting, the attorney may be wise to have the client complete online classes for shoplifting prevention in the future. It is also prudent to immediately request a copy of the store security film, if it exists, as such videos rarely actually show any theft. More often than not, the film merely shows our client in the store, which is certainly not a crime.
For more information about shoplifting and petty theft, click on the following articles:
For case summaries of selected theft cases our firm has handled, click
here
.
Contact
Greg Hill & Associates