Immigration Consequences of a Conviction for a Drug Offense
It is not uncommon for our clients who are not U.S. citizens to ask us if they are subject to deportation if convicted of a drug offense, especially now with President Trump in office. The client may have a business he or she owns here in the United States and its proceeds are shared with family overseas, so the financial health of many people are at risk. The client also may have children here in school in California, perhaps even private schools, and the client fears that if he is deported, his children will be forced to leave the school and begin anew in lower quality schools.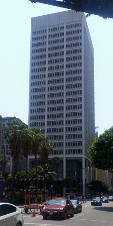 Immigration Court in Downtown Los Angeles
Generally speaking, the answer is yes, the client does face the possibility of being deported if convicted of a drug offense or even if the client enters a no contest plea as part of a diversion program, although deportation often takes quite some time.
About This Article Briefly: With the exception of certain marijuana offenses, even legal aliens convicted of a narcotic offense are subject to deportation. It is important to be careful before entering into a diversion program for a drug offense if a plea of no contest is required.

With the exception of limited marijuana offenses, legal aliens are subject to deportation once convicted of any drug (or narcotic) crime in California. 8 U.S.C. § 1227(a)(2)(B). "Any" means simple possession of methamphetamine, cocaine, ecstasy ("X"), phencyclidine ("PCP"), codeine, hydrocodone ("Vicodin"), ketamine ("Special K"), gamma-hydroxybutyric acid ("GHB"), heroin, peyote, and many other drugs, including prescription drugs without a valid prescription. "Any" also includes possession with intent to sell.
The exception mentioned above, concerning marijuana, is for simple possession of marijuana for personal use. The amount of marijuana must be no more than 30 grams. California Health & Safety Code § 11357(b) is the closest state law close to this, as it prohibits possession of more than 28.5 grams (one ounce) and is a misdemeanor.
Putting aside the limited exception relating to possession of small amounts of marijuana, deportation proceedings can even proceed if an alien admits to being a drug addict or a drug dealer, regardless of whether the alien is ever convicted of a drug offense. This is because such an admission constitutes an admission to moral turpitude, which becomes a deportable offense under Immigration and Nationality Act § 237.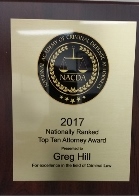 It is therefore important that if an alien (anyone who is a legal permanent resident, one with a Green Card, one on a work visa, one on a student visa, an asylee or a refugee) is arrested for a drug offense, that the individual retain competent counsel to defend the case. The best outcome, naturally, is to have the case dismissed without any plea bargain that may involve immigration consequences. Alternatively, the charges may be amended to include non-deportable offenses.
A non-deportable offense depends upon the facts of the case. Disturbing the peace (Penal Code § 415), trespassing (Penal Code § 602) and possession of less than 28.5 grams of marijuana (Health & Safety Code § 11357(b)) are not always appropriate alternate charges to add to a complaint for purposes of a plea bargain that avoids a conviction for a non-deportable offense.
Moreover, federal immigration courts do not recognize the dismissal that follows successful completion of a Prop 36 or PC1000 diversion program. The entry into either program is considered proof of an addiction and grounds for deportation. Therefore, plea bargains that include Prop 36 or PC1000, while very good for U.S. citizens, are not quite so appealing for legal aliens.
The key to resolving cases for anyone facing deportation out of a drug offense is thus suppression of evidence that was illegally obtained, disqualifying a key prosecution witness, chemical testing of the substance seized, or any other of a host of motions that can result in dismissal of the case, or at least obtaining significant negotiating power to resolve the case to protect the client from deportation.
For more information about drug offenses general, click on the following articles:
For summaries of some of the drug offense cases we have handled, view our
Select Drug Offense Results
.
Contact
Greg Hill & Associates