Drug Diversion Programs – Comparing Prop 36 and PC 1000
If you or a loved one face charges for possession of an illegal drug, a common response is, "prison will not solve the problem; treatment and education would be better."
Our legislature in Sacramento has recognized this, too, and has passed provisions that offer a drug offender a chance to "divert" from the criminal court system to drug rehabilitation programs in lieu of incarceration.
The Gist of This Article: Proposition 36 and PC 1000 drug programs do differ, although neither is ordered as much nowadays as in the past. Nonetheless, it is good to know the distinctions between the programs as to who is eligible and the length of the programs.

The most common programs are Prop 36 and PC 1000. These programs, however, are not available to everyone who faces drug charges. Neither program, for example, is available to a defendant when the underlying arrest also involved a firearm, violence (or threats of violence) or sales of drugs. However, in each program, dismissal of the case is available if the defendant successfully completes the program (it is mandatory under PC 1000; discretionary under Prop 36).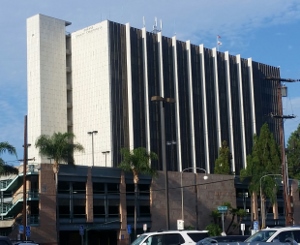 Santa Ana Central Justice Center
The programs have many differences. PC 1000 is available for more types of offenses, while Prop 36 is available for both first and second time offenders. In other words, one may qualify for PC 1000, but not Prop 36. The list of offenses that qualify for rehabilitation under PC 1000 is long, but the more commonly seen offenses are:
1. Being under the influence of a controlled substance (a violation of Health & Safety Code ("H & S") § 11550 or charged as drunk in public (Penal Code § 647(f));
2. Driving while in possession of marijuana (Vehicle Code § 23222(b));
3. Being in possession of less than an ounce of marijuana (a violation of H & S § 11357);
4. Being in possession of a controlled substance (H & S § 11377 or H & S § 11350), such as cocaine, methamphetamine, ecstasy ("X"), phencyclidine ("PCP"), codeine, hydrocodone ("Vicodin"), ketamine ("Special K"), gamma-hydroxybutyric acid ("GHB"), heroin, peyote and marijuana;
5. Cultivating marijuana (H & S § 11358);
6. Possessing drug paraphernalia (H & S § 11364);
7. Knowingly being in a place where drugs are being used (H & S § 11365); and
8. Forging or presenting a forged prescription to obtain drugs (if it can be proven that such drugs were for you) (H & S § 11368).
Prop 36 is not available for one charged with cultivating marijuana, even if it for one's personal use, or forging or presenting a forged prescription to obtain drugs. Prop 36 is available even if one is convicted at trial. One does not waive eligibility for the program by fighting the case all the way through trial.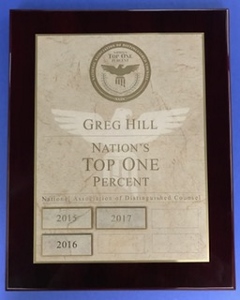 PC 1000 is not available to anyone who participated in a drug diversion program or delayed entry of judgment program within five years of the charged offense. It is also unavailable to anyone with a prior felony conviction within five years to the alleged charged offense. PC 1000 is longer than Prop 36, too. PC 1000 is usually eighteen months long, but can be as long as three years, whereas Prop 36 is usually one year, but can be as long as two years.
Prop 36 is available to individuals who have been convicted of a serious or violent felony under California's three strikes law. Perhaps not surprising, one who is assigned to Prop 36 is actually sentenced and placed on formal probation while participating in the program, while an individual on PC 1000 is not on any form of probation at all while in the program. A person afforded PC 1000 is also not sentenced for the underlying offense.
Accordingly, if one has the choice between the two programs, PC 1000 is far better, although the program is slightly longer.
For more information about issues common to drug offense cases, click on the following articles:
For summaries of some of the drug offense cases we have handled, view our
Select Drug Offenses Results
.
Contact
Greg Hill & Associates