Illegal for Police to Use Informant with Criminal History?
Brandon Hullaby was convicted for conspiracy to possess with intent to distribute more than five kilograms of cocaine under 21 U.S.C. §§ 841(a)(1) and (b)(1)(A)(ii) and possession of a firearm in furtherance of the conspiracy under 18 U.S.C. § 924(c)(1)(A)(i).
The Gist of This Article: It is not illegal per se, as due process violation, for the police to use an informant with a criminal history unless the government conduct is so outrageous that it is "grossly shocking and so outrageous as to violate the universal sense of justice."

Hullaby appealed the convictions on grounds that the Bureau of Alcohol, Tobacco, Firearms and Explosives (ATF) engaged in outrageous conduct during the investigation that led to his arrest by using Pablo Cortina as an informant.
Pablo Cortina used to belong to a group of criminals who perpetrated a series of home invasions. The group dressed in law enforcement uniforms when raiding houses and used a stolen law enforcement battery ram to knock down locked doors. Carrying AK-47's, the group would then subdue any occupants. Cortina was named in a 115 count indictment. He faced life in prison.
In hopes of reducing his sentence, he informed on his associates and was allowed to plead to just one felony count. He was released from jail and given four years of probation.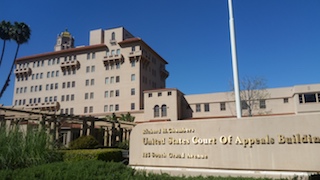 U.S. Ninth Circuit Court of Appeals Pasadena
Less than a month after his release, he began stealing merchandise from his employer. His employer called the police and Cortina fled. Fearing he faced a long time in prison, he contacted police, offering to provide additional information about continuing home invasion robberies.
Police then put Cortina in contact with the ATF, who then put Cortina to work in a "reverse sting" operation that caught Hullaby.
In this operation, Cortina met with Hullaby to carry out a robbery of a fictional cocaine stash house. Cortina planned with Hullaby to have Hullaby enter the home and subdue the guards that the ATF said would be present. On the day of the planned robbery, Cortina met with Hullaby to proceed to the stash house. AFT then arrested Hullaby.
The United States Court of Appeals for the Ninth Circuit began its analysis by noting that for the government to violate a defendant's due process rights, "the conduct must be grossly shocking and so outrageous as to violate the universal sense of justice."
United States v. Smith
(9th Cir., 1991) 24 F. 2d 889, 897. This is "an extremely high standard."
Id
.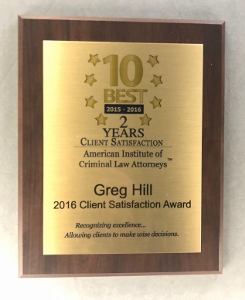 The Ninth Circuit, in its opinion (
United States v. Brandon Hullaby
(2013 DJDAR 15752)), noted that only two reported federal decisions have reversed convictions based on a due process violation of government actors in their investigation using an informant. They are
United States v. Black
(9th Cir., 2013) 733 F.3d 294, and
Green v. United States
(9th Cir., 1971) 454 F. 2d 783.
Hullaby's contention was that the ATF's conduct was outrageous because it collaborated with a "repeat violent home-invader whose motivation in spurring the government to create this fictional offense was to continue to avoid accountability for his own heinous crimes."
In looking to whether the government's conduct was "outrageous," the court noted that it was unrealistic to expect law enforcement to ferret out criminals without the help of unsavory characters.
Therefore, the fact that Cortina had engaged in past crimes did not render the government's conduct outrageous. The court noted that there is no requirement that the government enlist a person with no criminal experience to help with the apprehension of a group of hardened criminals. The court also commented that there is no requirement that the government recruit "solely individuals who will work as informants in a spirit of altruism for the good of mankind." Consequently, the convictions were affirmed.

The citation for the Ninth Circuit ruling discussed above is United States v. Brandon Hullaby (9th Cir., 2013) 936 F.3d 1260.

For more information about informants, click on the following articles:
Suspected Ecstasy Drug Trafficker Successfully Challenge Search of His House Based on Faulty Search Warrant Affidavit
Contact
Greg Hill & Associates