Huntington Beach Public Urination, Misdemeanor to Infraction
Our client, age 25, admittedly urinated in an alley on the Fourth of July in broad daylight. He had a medical condition diagnosed as suffering from "frequent urination," but he was usually able to find a public restroom without any problem.
On this particular day, the public restrooms along Huntington Beach were flooded and unsanitary to enter. The many stores, usually open, were closed.

In a Nutshell: Client, age 25, ticketed for "Nuisance," Huntington Beach Municipal Code § 9.20.050, for urinating in public on the Fourth of July in an alley in downtown Huntington Beach. Case resolved for an infraction with a $233 court fee.

When he realized that he needed to urinate, he frantically walked to the public restrooms, only to find them flooded with ankle-deep water. He then scurried over to the local shops, only to find they were all closed due to the holiday.
The police in the local area, getting ready for holiday foot traffic, must have noticed our client's anxiety as he searched for an open business. They then must have seen him retreat into the nearby alley, as the moment he finished urinating, he heard an officer, "excuse me." Our client then turned around to see a uniformed police officer standing behind him.
The officer requested our client's identification and then explained that he had witnessed him urinating in the alley. He then wrote out a ticket for a violation of Huntington Beach Municipal Code § 9.20.050, "Nuisance," and handed it to our client to signa promise to appear in the Westminster Superior Court in about two months.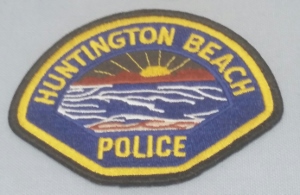 The client was not aware of the gravity of what had just happened. He signed the promise to appear and wadded it up, pushing it to the bottom of his pocket to review later. He then went and found his friends setting up a barbeque on the beach.
About two weeks later, he looked at the ticket with more focus and realized it was not just a $10 fine that he could pay online or by mailing in a check.
He went on the Internet and read that he could be put in county jail for up to six months or be forced to pay a fine of up to $1,000. He realized he needed an attorney.
He found Greg Hill & Associates and spoke to Greg. Greg explained how such violations in Huntington Beach are usually handled and explained how the judges in the Westminster Courthouse generally let the attorneys resolve the case.
The client hired Greg Hill & Associates and Greg then appeared in the Westminster Court for the arraignment. The client was a student at Cal State Long Beach, so he did not want to miss class. He otherwise worked full-time at a small start-up company.
Greg first tried to negotiate a civil compromise wherein the Huntington Beach City Attorney would agree to accept a small amount of money as payment for investigation expenses, or perhaps a donation to a victim restitution fund (as Greg often resolves these types of cases up at the Fullerton Superior Court), in exchange for a dismissal. The Huntington Beach City Attorney, however, said he needed to ask his supervisor about this, so the arraignment was continued for about a month to allow the City Attorney to have the proper discussion with his boss.
Before the next hearing, the Huntington Beach City Attorney e-mailed Greg and said he would not be able to do this, but that he would reduce the charge to an infraction and Greg's client would have to pay a $35 fine, plus penalties and assessments (total would be $233).
Greg's client agreed to this disposition and so at the next appearance, the City Attorney amended the complaint to allege only an infraction and dismissed the misdemeanor. On behalf of the client, Greg then pled "no contest" and paid the $233 in the clerk's office.
By not pleading to a misdemeanor, the client avoided informal probation, which would have been possibly disqualifying for his continued receipt of student loans at Cal State Long Beach and possibly detrimental to his continued employment (and future employment if seeking a job while on probation). The client was happy with the resolution of the case for just a fine.
In one year, he will be eligible for dismissal of the case (expungement of the infraction).
For more information about public urination and infraction issues, please click on the following articles:
Contact us.