Human Trafficking of Minor for Commercial Sex, PC 236.1
The crime of human trafficking, especially of a minor, for a commercial sex act, in violation of Penal Code § 236.1(c)(1), is often misunderstood. While the thought of a person kidnapping another person then forcing that person, let alone a minor, to have sex with strangers for money can seem fundamentally immoral on multiple grounds, the statute addressing this is written in a precise way that must be understood clearly if one is defending another charged with this crime.
This was epitomized in the case of People v. Shawn Shields, a Solano County case wherein Shields was convicted by a jury of human trafficking of a minor for a commercial sex act (Penal Code § 236.1(c)(1)), pandering by encouraging another person to become a prostitute (Penal Code § 266i(a)(2)) and attempted pimping of a minor over the age of 16 (Penal Code §§ 664, 266h(b)(1)).
In a Nutshell: To prove a violation of Penal Code § 236.1, the prosecutor must show that defendant dealt with an actual person, not just a fictional person the police used as an online decoy. The following case summary seems to suggest that police tactics using a fictional person to arrest someone for violating 236.1 are over.

The case arose when Mr. Shields became friends on Facebook with a fictional 17-year-old prostitute (a decoy) created by the Solano County police department. He offered to help her get jobs as a prostitute in Oakland, where Shields was from, and "developing a brand." In the 88 pages of printed messages to and from the decoy, Shields and the decoy used slang such as "daddy" is a pimp, a "cf" is a choosing fee or the fee a prostitute pays someone to be her pimp and a "rack" as reference to a $1,000 fee for prostitution services.
The decoy then told Shields that she was only 17. Shields expressly acknowledged she was only 17 and thereafter continued trying to arrange for her to accept him as her pimp.
Shields refused to agree to a plea bargain of any sort and took the case to a jury trial. During trial, his counsel argued that the absence of an actual minor person precluded a conviction for violation of Penal Code § 236.1(c). The jury then convicted Shields of all the offenses above. The judge then sentenced Shields to eight years in state prison on the 236.1(c) charge, as well as lesser terms on the other charges, but stayed imposition of the other terms, meaning Shields' prison term was eight years.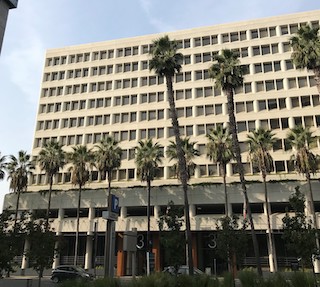 Court of Appeal Sixth Appellate District San Jose
Shields' appeal made several arguments, but did not argue that the absence of an actual minor made the 236.1(c) conviction legally improper. He argued that consent by the victim was a defense to the crime. He argued that mistake about the victim's age was a defense to human trafficking. He argued that there were errors in the jury instructions.
However, the First Appellate District reviewed the underlying conviction and while rejecting each of Shields' arguments on appeal, the appellate court agreed with Shields' trial counsel that the lack of an actual minor made such a conviction improper. See People v. Alice (2007) 41 Cal.4th 668, 674; Gov't Code § 68081.
Therefore, the First Appellate District requested supplemental briefing from Shields' counsel and the prosecutor to address this issue. However, the prosecution did not change the appellate court's view that since there was no actual minor involved, such a conviction was improper.
The appellate court thus reversed the conviction for § 236.1(c) and remanded the case to the trial court for resentencing since the other sentences were originally stayed.
While we applaud the First Appellate District on this ruling, we present this article as a cautionary tale that while Shields may feel vindicated, it is unlikely police will make the same mistake in the future.
The citation for the First Appellate District Court ruling discussed above is People v. Shawn Shields (1st App. Dist., 2018) 23 Cal.App.5th 1242.

For more information about sex offenses in general, please click on the following articles:
Contact us.