How Does an Adult Have a Court File Sealed & Destroyed?
Our office often receives phone calls and e-mails asking how to have a criminal court file sealed and destroyed. We understand this need, as today's increasingly competitive job market often involves criminal background searches reaching farther into the past than ever before and employers seeking "clean" employees so that the employer can qualify for lower insurance rates. Moreover, even if lower insurance rates are not the motivation, a potential employee's criminal history can be a valid reason to select one potential employee over another.
In a Nutshell: To have a court file sealed and destroyed under Penal Code § 851.8 is very difficult, if not "virtually impossible." Alternatively, under the new CARE Act at Penal Code §§ 851.91 and 851.92, one must first and foremost show the case was dismissed or resolved under certain specified conditions and dismissal under 1203.4 (expungement) is not one of those qualifying conditions. To read more about sealing and destroying, read this article below.

Criminal histories are also considered by schools and sports leagues in deciding who can volunteer to coach, by rental agencies in deciding is one is a meritorious tenant and by universities in determining admission and student loan eligibility.
Those who contact us often believe having a criminal court file sealed and destroyed is as easy to do as filling out an application for a driver's license and that such a request is readily granted.
This misperception persists, we believe, because many know or are aware that a juvenile can successfully petition to have his or her juvenile court file sealed under Welfare & Institutions Code § 781 and destroyed for most offenses. We say, "most offenses," as under Welfare & Institutions Code § 707(b), an adjudication for assault with a deadly weapon (a very common offense), Penal Code § 245(a)(1), for example, is not eligible until the person is 38 years old.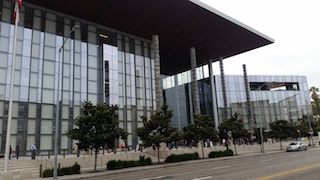 Long Beach Courthouse
Likewise, in other states, sealing and destroying a record is apparently easy and routinely accomplished.
In California, it is not so easy. Here, for an adult criminal arrest or the criminal file relating to even a dismissal (and relating to a conviction), sealing and destroying it is a far more difficult thing to accomplish, making the term "permanent record" a more sobering reality for some.
The way to have an adult arrest record sealed and destroyed is by successfully petitioning a court to find one was factually innocent. This is requested under Penal Code section 851.8. The petition generally must be filed within two years of the arrest at issue, although one can file the petition later than two years upon a showing of good cause why it was not filed in a more timely manner (why it was not filed within two years).
As we tell each person seeking this, be careful on this. No one wants to ask to be found factually innocent and lose. That creates a record that suggests a dismissal was a mistake. In other words, it erases whatever favorable impression may exist with a record of a dismissal, even if the dismissal was entered under Penal Code § 1203.4 (expungement).
The grounds a petition for factual innocence are that "no person of ordinary care and prudence [would] believe or conscientiously entertain an honest and strong suspicion that [Petitioner] was guilty." If there is a police report, the judge can consider this.
Most people do not appreciate that the police report is often written in a way to justify the officer's decision to take someone into custody, cite them, or arrest them. Thus, the police report, while it may be inaccurate or even false, can create, in the judge's mind "an honest and strong suspicion that Petitioner was guilty." After all, what police officer would write a police report that states the suspect is factually innocent, but the police officer arrested him or her anyways?
For this reason, many judges have commented that success on an 851.8 petition is virtually impossible. Nonetheless, our office has successfully petitioned for factual innocence for several clients, but in each case, we candidly will concede luck was a big part of our success. In several cases, there was no police report at all, which made things easier.
To succeed in such a petition, we find the judge must be extremely patient and intelligent, or, conversely, capable of being persuaded that the client "deserves" such a ruling because of his or her reputation in the community or career goals.
In other words, such a petition is never a "slam dunk" or guaranteed win. Each one must be carefully considered and thoughtfully evaluated for what the police report says and the posture of the judge who will rule on the petition.
For more information about sealing and destroying a criminal record, please click on the following articles:
Appeals Court Affirms Denial of Petition for Factual Innocence (PFI) After Case Dismissed at Preliminary Hearing
Contact us.