Hit and Run Dismissal After Client Does Cal-Trans, Pays Fines
Our client was involved in a minor traffic accident on the 405 Freeway at about 11:00 a.m. Our client left the scene of the accident because he was already on probation for a previous DUI arrest.
His family called us the same day, on a Saturday afternoon, when they found out the police were outside of his house with a warrant for his arrest. Apparently, the other party had recorded our client's license plate number and told police, who then traced it to our client's house and went there.
Overview: Long Beach, hit & run dismissed after one year while client performs 40 hours of Cal-Trans and pays $639 Fine.

Greg Hill immediately went to our client's house and drove him to the Long Beach Police Department to turn himself in. Had the client not done so, the police would have become determined to arrest him and bail could be set rather high. Greg took about 45 minutes to arrive at the client's house.
The police officers that had been at our client's house to arrest him earlier were at the police station. The officers then arrested our client on charges of DUI (Vehicle Code Section 23152(b)), a misdemeanor, Hit & Run (Vehicle Code Section 20002(a)), also a misdemeanor, and Driving Without Insurance (Vehicle Code Section 16028), a misdemeanor.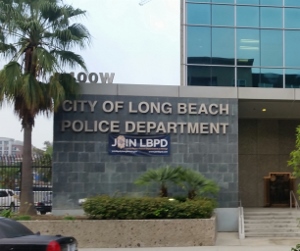 After Greg Hill explained the situation to the officers, the officers ordered the client to submit to a PAS (Preliminary Alcohol Screening) test. The PAS result was a blood alcohol content (BAC) of .07%.
As the reader of this summary may appreciate, had the client been immediately taken in by the police according to the arrest warrant, he would have had his breath tested at least 45 minutes earlier than when it really was taken. This earlier test would have made his BAC higher, most likely above 0.08%, the lower legal limit for DUI. Since the client told police his attorney was enroute, they waited and this 45 minute wait allowed his BAC to drop below 0.08%.
At the arraignment, Greg Hill & Associates negotiated with the Long Beach City Prosecutor to dismiss the DUI charge based on the PAS results and the Driving Without Insurance charge, as the client obtained proof of current insurance.
The client's punishment consisted of a fine of $150, plus penalties and assessments (for a total of $639) and 40 hours of Cal-Trans to be completed within 12 months. Upon proof of completion of the Cal-Trans hours and proof of payment of the fine to the court, the case was completely dismissed against our client.
Our client now can continue working without any of the above charges reflecting on his constant background checks.
Had our client taken the case to trial, he faced a maximum of one year in county jail.
If there is any lesson learned from this case summary, it is that a delay in the client's breath alcohol content measurement was crucial. Our client called Greg Hill & Associates and Greg agreed to come to the client's home, which the client told police was taking place. The police then waited, which ended up being enough time to allow the client's blood alcohol content to drop below the legal limit.
For more information about hit and run, click on the following articles:
Restitution Order for Defendant to Pay $425,655 in Medical Expenses to Victim of Hit and Run Is Improper Because Defendant Did Not Admit Causation
Contact us
.