Hermosa Beach, Public Urination, Plea with $100 Fine, PC 415
Over the Fourth of July weekend, our client came to Hermosa Beach from Dallas, Texas, to enjoy the cooler, less humid weather. He had friends in Hermosa that he had periodically visited over the years.
In a Nutshell: Hermosa Beach, public urination ticket for misdemeanor public nuisance (Penal Code §372); resolved for $100 fine and infraction for disturbing the peace.

Our client was familiar with the restaurants and bars in the Hermosa Beach area, as well as how they had changed names and ownership over the years. He went out to dinner first at Hennessey's, having two beers with his dinner there.
He then accompanied his friends to American Junkie, where the group had more to drink.
Before long, it was closing time at the bars downtown and our client and his friends left the bar. They wisely decided to use Uber to get home and a ride was enroute.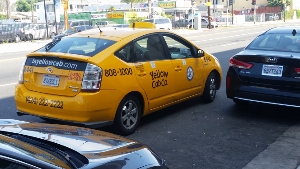 While standing near the area where yellow taxis waited for passengers, our client realized he needed to urinate. He crossed the street to a pizza place, and was permitted to enter, but the restroom was occupied. Our client waited for about 30 seconds before giving up and walking back to his friends, who were worried that the Uber driver would show up.
After another few minutes of waiting for the Uber driver, our client hastily decided to relieve himself behind the nearest bush, large car or wall that he could find. He spotted a small alley just behind the taxi pick-up area.
Just as he started urinating, a plain clothes police officer barked, "stop!" Our surprised client turned his head to hear the same person say, in response, "Yes, you, come here. That is illegal."
Our client was dubious of the plain clothes person's show of authority until he flashed a police badge and said "Hermosa Beach Police Department." He continued, "do you know why I'm handing you this ticket?" Our client mumbled an apology, in an embarrassed way. The ticket was then handed to our client, who was asked to sign a promise to appear in seven weeks or be arraigned the next Monday. Our client, confused and worried about his friends leaving him, took the ticket and ran off.
On his way to his friends, he tossed the ticket in the trash, thinking it was a $20 fine. He then left with his friends and, the next day, flew back to Dallas.
Six months later, he tried to renew his Texas driver's license and was told he could not because there was a bench warrant for him out of Torrance. He then remembered the ticket he threw in the trash and called Greg Hill & Associates.
Greg spoke with the client and got his date of birth, which allowed Greg to find the minute order with the bench warrant. Greg then called back the client and explained that the public urination ticket was actually for a misdemeanor for public nuisance Penal Code § 372.
Greg explained how the case could be resolved, but indicated the most urgent thing to do, so the client could renew his Texas driver's license, was to have the bench warrant recalled. Greg then made a courtesy call to the Redondo Beach City Prosecutor's office to let them know he would be appearing to recall the warrant so they could bring their file to court the next day. Greg left two voice mails in this regard.
The following day, Greg appeared in court while the client remained in Dallas. The Redondo Beach City Prosecutor then arrived and quickly apologized to Greg that she forgot to bring the file.
The police report in the court file further failed to include any type of officer's narrative of what he saw.
The prosecutor and Greg discussed this. The City Prosecutor then commented that she could resolve the case for an infraction and a $100 fine because she failed to bring the court file as Greg requested.
This was quite a good deal for the client, so Greg accepted it. The client was very happy with this because he expected to pay a $250 fine plus penalties and assessments (a total of $1,120) if the case were reduced to an infraction. Instead, he would pay $515 total ($100 fine, plus penalties and assessments).
Greg's courtesy phone call to the Redondo Beach City Prosecutor ended up saving the client over $600. This was a good result, showing that sometimes, small professional courtesies can have big value in unexpected ways.
For more information about the issues in this case, click on the following articles:
Contact us.